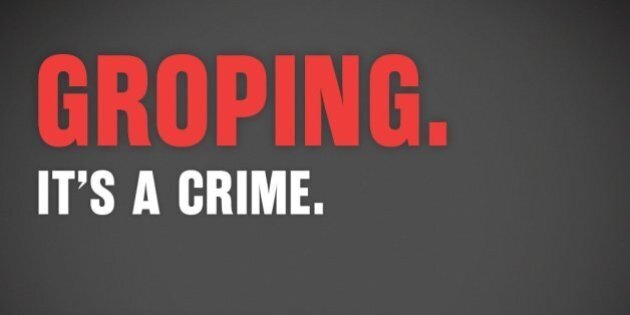 Edmonton Transit System officials want riders to know there's zero tolerance for sexual harassment, and a series of new posters have been unveiled to help educate the public.
The public safety campaign was launched Tuesday, and is designed to make riders feel safer on the LRT and buses.
According to 630 CHED, several woman contacted the city's transportation committee last spring to report they don't ride city transit anymore after feeling threatened on the LRT.
"This is really marking our line in the sand, so to speak, to say enough is enough," she told CBC.
The campaign uses posters and decals to point out potential offensive behaviours. There's also a communication system in place, linking passengers to the transit operator.
"Everyone should feel safe every time they board a bus or train," said ETS general manager Dorian Wandzura in a press release.
"This campaign is about empowering people so they feel comfortable calling for help, whether they are directly affected or witness an event."
"Sneaking a picture. It's never OK at the pool. It's never OK on ETS," reads one poster.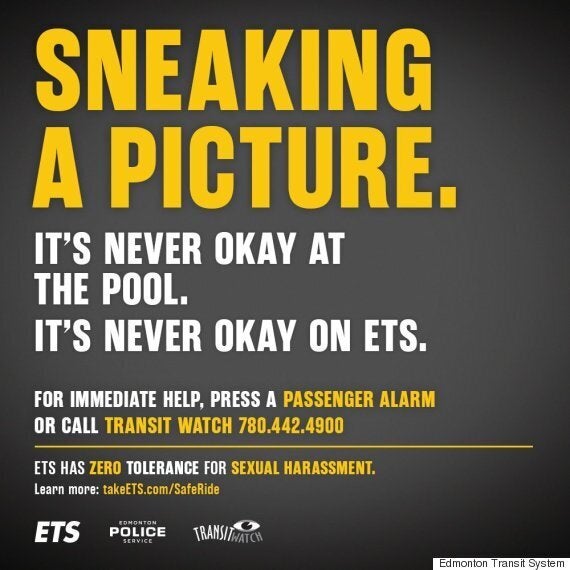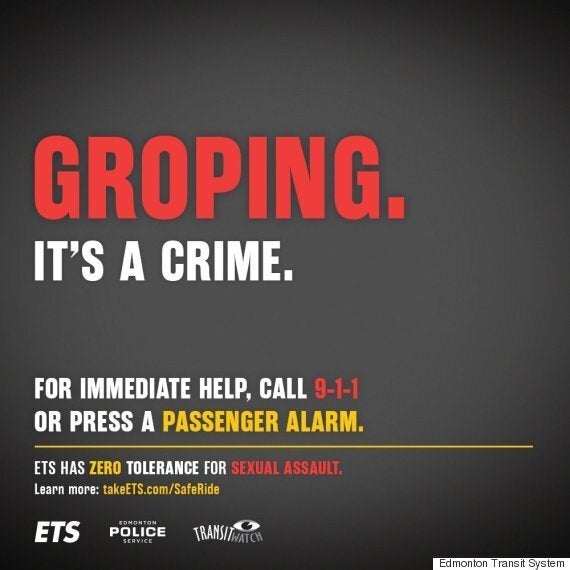 After extensive consultation with the public, the campaign also includes:
Training of frontline employees on how to identify and respond to inappropriate behaviour;
Replacing passenger assistance decals on all 94 LRT cars to ensure consistent branding and language;
Conducting a survey that asks people why they choose to ride or not ride ETS.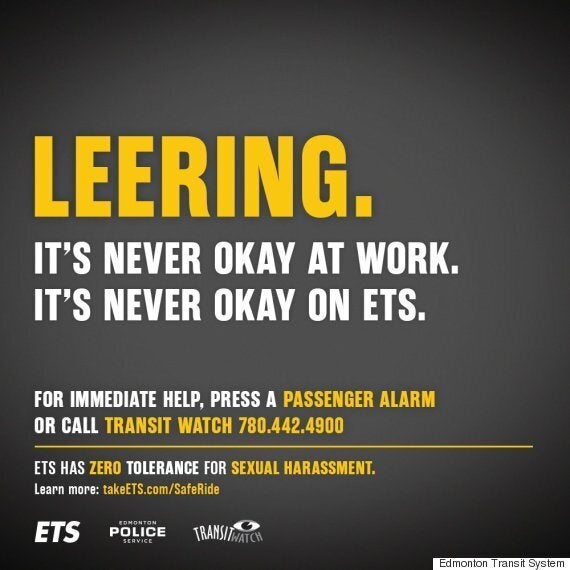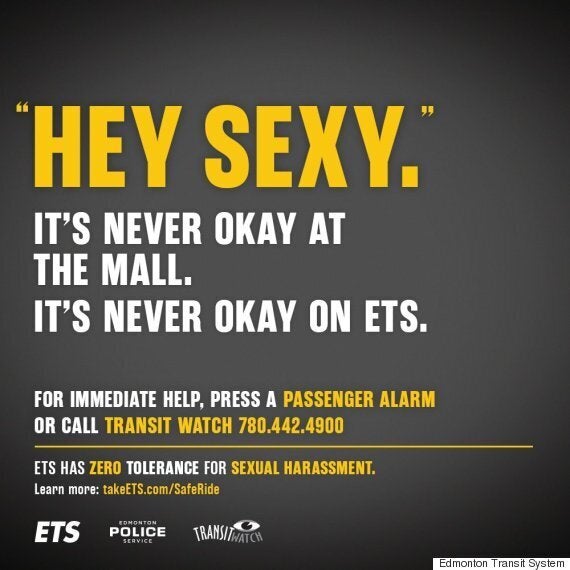 It's the first part in a series of campaigns aimed to educate the public about transit safety under the themes of Safe Ride, Transit Watch, Safe Stranger, and Stop Request.
Check out another provocative campaign, previously used to promote sexual assault awareness across Alberta: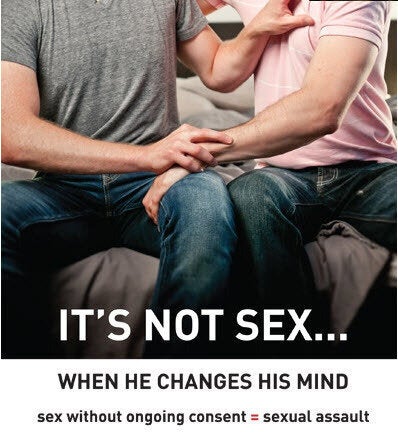 "Don't Be That Guy" Campaign
Popular in the Community