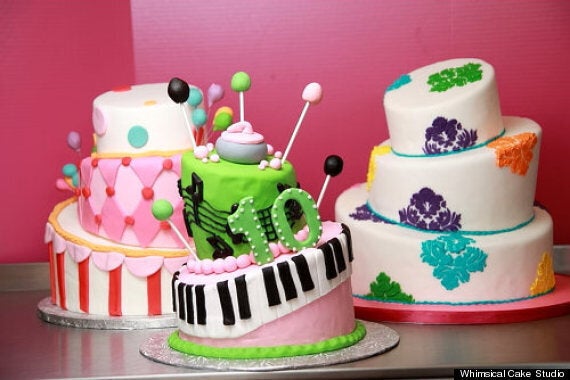 The Edmonton bakery creates cakes that are born from its clients' wildest confectionery fantasies. Owner Darcy Scott hand-crafts her masterpieces from scratch, concocting 3D edible works-of-art that can, quite frankly, look like anything you could ever dream of.
She could even make you an entire Whoville for Christmas. (No, seriously.)
Scott, a grad from NAIT's baking program, founded Whimsical Cake Studio last January, setting up shop in the city's historical Garneau Building. From the street, the studio is hardly noticeable, snugly tucked between quaint coffeehouses and an old-school barber shop. But inside, Scott and her team of seven bakers are in a constant flurry, producing dozens of cakes, cake pops, cupcakes, and cookies.
Although her space seems small, Scott worked hard for every square foot. She purchased the shop from an existing bakery with savings, but the legal fees were too much for her to handle on her own.
In November 2013, she launched a Kickstarter campaign, asking people for a little "dough" so she could get things rolling — literally. She worked hard, designing a rewards program to thank her supporters with treats she made herself while the campaign grew.
Kickstarter was the solution she stumbled upon, fittingly, on a bit of a lucky whim.
"I had a lot of friends and family who wanted to help me succeed … but I didn't want to just take charity," she tells The Huffington Post Alberta.
"My boyfriend keeps an eye on Kickstarter, so I started looking at it and seeing a lot of bakeries on there and eventually decided to set up my own."
Initially, Scott set a fundraising goal of $5,000, simply to cover the legal fees. As it turns out, people were feeling a whole lot sweeter than anticipated: the campaign raised $7,080 in just 17 days, leaving Scott in shock.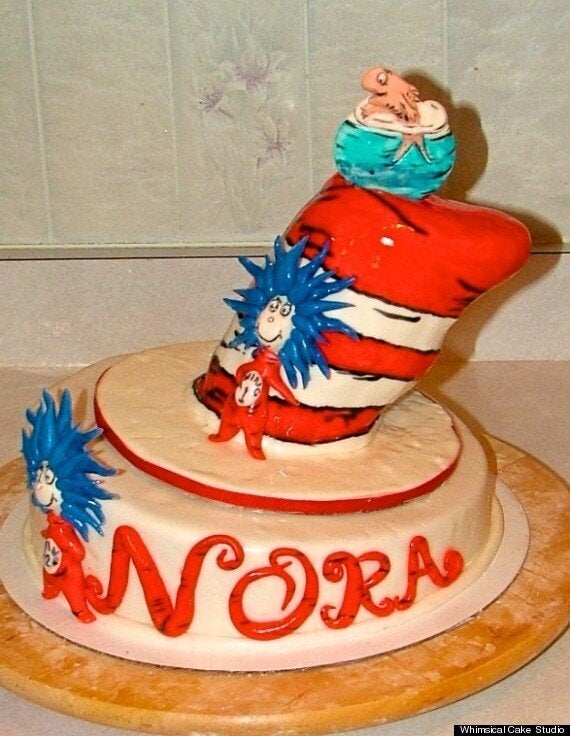 Now Whimsical Cake Studio has been open for nearly a year, blazing its own trail through the baking community.
Scott says she and her team hit the ground running and adds that things have been going at a full-on sprint ever since.
"What I've learned this year is that I don't have a slow time," she says. "There was one week where we were like, 'Hey, it's not so bad, I can sleep!' But that's gone now."
In March, Scott was recognized as a "2014 Foodie of the Year" by Western Living Magazine; Ashton Kutcher even acknowledged her work after she created a full-blown "Star Wars" Ewok Village.
Story continues below slideshow: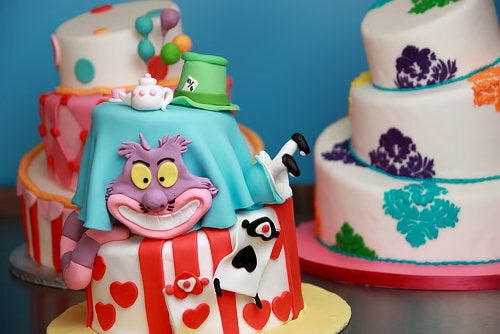 Whimsical Cake Studio, Edmonton
Despite her runaway success, Scott's transition from having a humble home office to being a hustling head honcho has provided its fair share of sticky situations.
"Because I've done [this] alone for so long, there was bit of an adjustment giving up some of the control and some of the praise to other people," Scott explains. "But as my staff has grown, I'm so proud of them. They're amazing and talented … but it was hard to step back and let them shine sometimes."
Regardless of the ups and downs, Scott says owning her business has been rewarding simply on principle.
"I run a bakery — no one comes in and says, 'I'm miserable, I'm going to order a cake,'" she explains. "Bakeries make people happy."
As for what's next, Scott says she's busy preparing a gingerbread masterpiece for the YEG Festival of Lights. After that, she'll continue icing through the craziness of the Christmas season. Ultimately, she hopes to expand in order to accommodate shipments and eventually begin consulting with restaurants for desserts.
Once all of that's out of the way, Scott says she plans to paint over the existing baby pink walls and maybe, just maybe, she'll indulge in a treat she's been looking forward to for months: "Sleep," she says. "I will sleep."
Like this article? Follow our Facebook page

Or follow us on Twitter
Popular in the Community