Signs are piling up that the modern world has caught up to the future envisioned in "Blade Runner."
Now, Chinese company Ehang has pioneered a passenger drone that looks very much like the film's flying cars.
The Guangzhou-based firm used the Consumer Electronics Show (CES) in Las Vegas Wednesday to show off the Ehang 184.
It's an aerial vehicle that can transport passengers for a maximum of 23 minutes at sea level, travelling at an average speed of 100 kilometres per hour.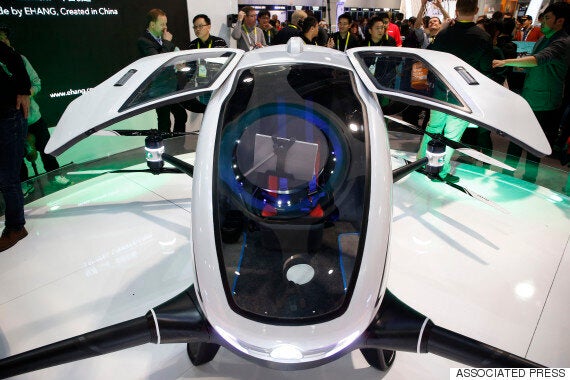 The drone can only carry a maximum of 220 pounds at one time, and there's enough room inside to carry one person and a 16-inch bag in a luggage trunk.
When the propellers fold away, the whole vehicle can fit in a single parking space.
One can't help being reminded of "Blade Runner's" Spinner vehicles.
Ehang hopes to sell the drone for as much as $300,000 later this year, The Guardian said.
It claims to have taken strong safety precautions: the vehicle will land in the closest safe area if even a single propeller breaks down.
The Ehang 184 can also fly in thunderstorms, but it's pre-programmed to stay grounded during extreme weather events.
Ehang's drone isn't the first that the company has designed. It has also built the Ghostdrone 2.0, which users can control using their phones.
The passenger drone comes as authorities in Canada and the U.S. are looking into new regulations around aerial vehicles.
"We want to make sure that we encourage aviation, and this is a neat new sector," the department's director of civil aviation, Aaron McCrorie, told CBC's Power and Politics. "We don't want to unduly clamp down on that, but take a balanced approach."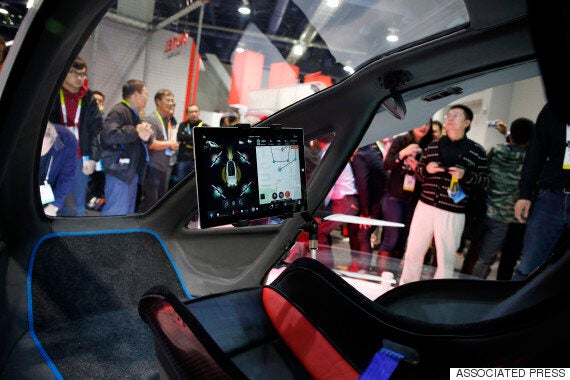 Meanwhile, the U.S. Federal Aviation Administration (FAA) last month introduced new rules saying that drone operators have to register their toys in a database, The Guardian reported.
The rules apply to drones weighing over 0.55 pounds.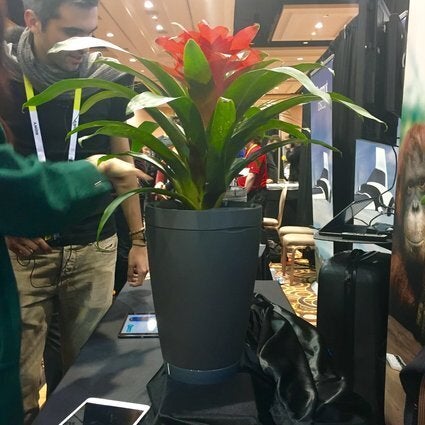 CES 2015: 7 Gadgets That Are Genuinely Trying To Make Us Better Humans