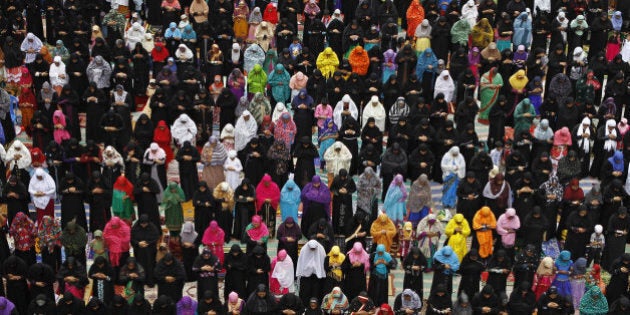 The month of Ramadan, which lasts from June 29 until July 29, is a time in which Muslims bring themselves closer to Allah through fasting and prayer.
Eid al-Fitr, also known as the "Feast of Fast-Breaking," marks the end of the month in a celebration that brings followers of Islam together in a spirit of gratitude and harmony, says the Times of India.
Eid was first celebrated by the Prophet Muhammad after the Muslims defeated the Meccans in the Battle of Jang-e-Badar in 624 CE, BBC News reports.
The occasion sees Muslims wear their best clothes, offer prayers at mosques and extend good wishes to neighbours and others, says The Times.
One of the most common foods served for Eid is meethi seviyan, thin spaghetti-like strands that can feature in both sweet and savoury dishes, according to Manjula's Kitchen.
Klaicha, a date-filled sweet that smells of rosewater, is popular among Iraqis. Mamoul, a cookie with dates and ground walnuts, is a prominent sweet in Syria, Lebanon and other countries.
Palestinians, meanwhile, eat ghraybeh, a butter cookie with pine nuts or almonds.
Check out some photos of Eid celebrations around the world: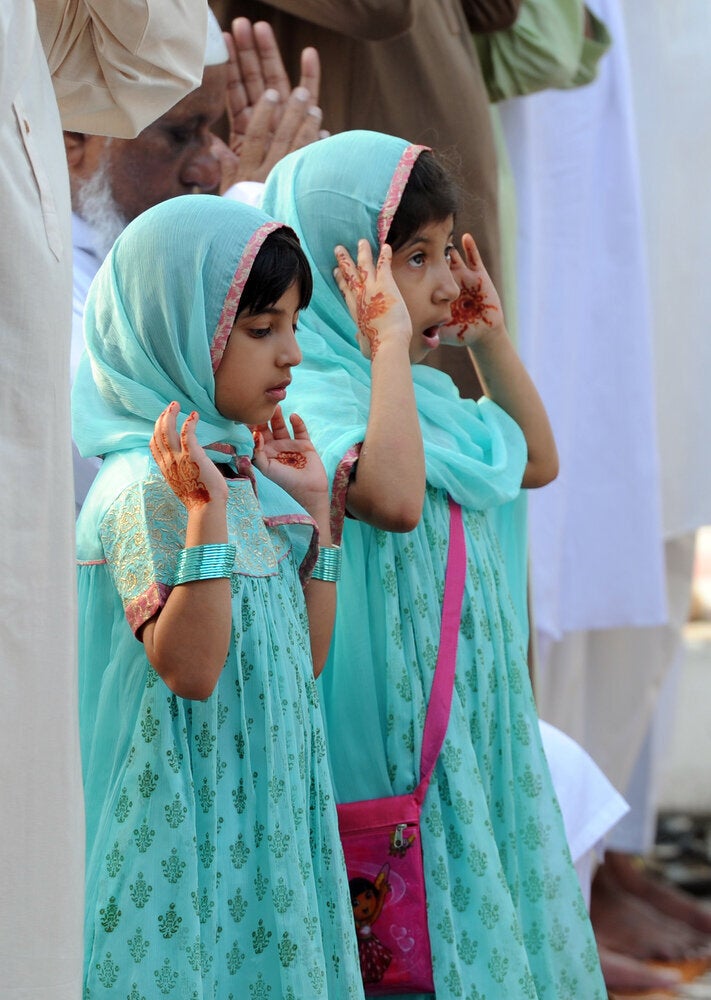 Eid al-Fitr 2013 Around The World