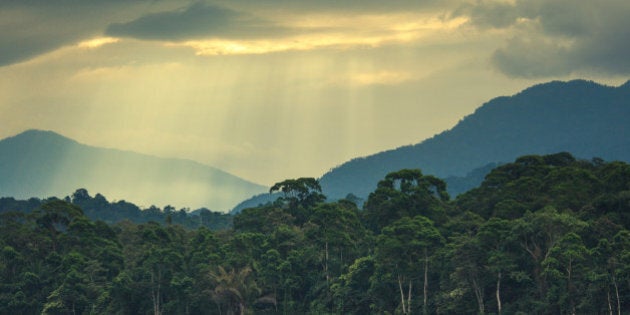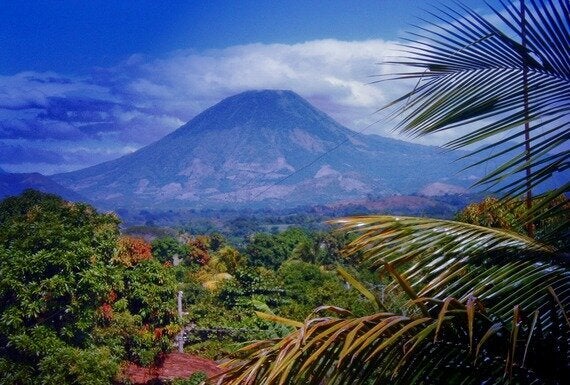 Although, you can use the media's insistence that El Salvador is plagued by gang violence, which the majority of the country is untouched by, to your advantage. This picture-perfect country with black-sand beaches, tourist-friendly colonial towns, ideal surfing waves, coffee plantations, and a string of hikeable volcanoes, is off the beaten path for more tourists. The perks -- you enjoy better prices, fewer crowds, and more authentic experiences with the country's warm-hearted locals.
The following are just a few of many reasons to visit Central America's most underrated country.
A string of Volcanoes run through the core of El Salvador, and most of them are hiker-friendly. The Parque Nacional Los Volcanoes, formerly known as Parque Nacional Cerro Verde, offers hectares of thick forest that is home to hundreds of bird species. Take the paved road to the visitor center and enjoy a mellow walk through the nature loop or hike to the volcanic peak of Santa Ana or Izalco for postcard-worthy views. El Boqueron is located just outside of San Salvador and offers well-maintained trails to the lip of a mind-bending crater. Because the peaks of El Salvador's volcanoes are generally low (the highest peak is 8,950), hikers of all levels can enjoy the country's best views.
You Can Spend Days (or Weeks) at the Beach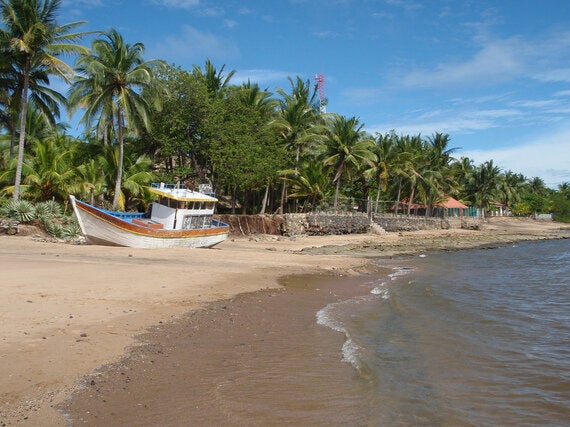 Many travelers imagine Costa Rica or Belize when they hear about Central American beach vacations. However, El Salvador offers less crowded beaches, inexpensive beachfront accommodations, world-famous surfing waves, and a number of trendy beach towns with happening bars and restaurants on the sand. La Libertad and its famous surf spot, Punta Roca, attracts water sport enthusiasts from around the world, but its nearby El Tunco and Sunzal that are favorites among backpackers and travelers of all ages.
El Salvador's small size works as an advantage to beach lovers, allowing them to reach dozens of picture-perfect beaches in a matter of minutes.
You Can Discover Historic Towns
The media has driven travelers to think El Salvador's towns are gang infested, but that's far from the truth. Visitors can explore an abundance of quaint, colonial towns offering souvenir shops, cobblestone streets, and delicious Central American cuisine. Travel just 50 kilometers north of San Salvador to the country's cultural capital, Suchitoto, where the winding streets come to life with art, crafts, and food vendors every weekend. Similarly, the Ruta de las Flores winds through a picturesque collection of villages that have become melting pots of indigenous flair and colonial architecture. The cobblestone streets of the Ruta de las Flores town of Juayua is a must-visit for its nearby waterfalls, hot springs, and weekly food fair.
You Can Discover Ruins Without the Crowds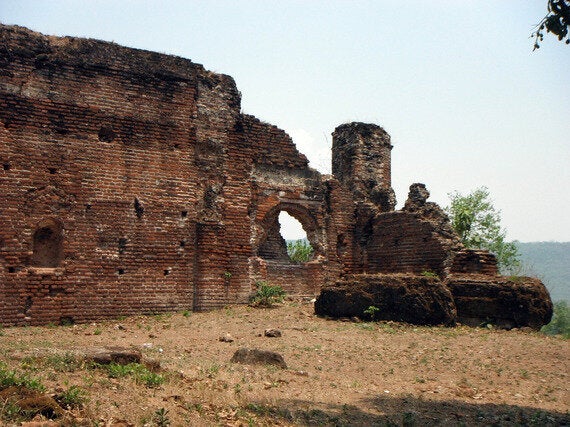 If you've ever visited the Chichén Itzá ruins of Mexico or Peru's Machu Picchu, you know what it's like to explore ancient archaeological sites among droves of tourists. El Salvador's ruins aren't as dramatic as others in Latin America, but they offer peeks into ancient Mesoamerican settlements without crowds of camera-toting tourists.
A few miles south of San Andres is the "Pompeii of the Americas," a UNESCO World Heritage Site by the name of Joa de Ceren. A volcanic eruption roughly 1,500 years ago buried the village in volcanic ash, preserving it for modern exploration. When discovered, the preserved clay urns still had food inside. The site isn't equipped with placards or signs, so it pays to hire a guide to provide the ins and outs of El Salvador's rich Mayan history.
Follow HuffPost Canada Blogs on Facebook