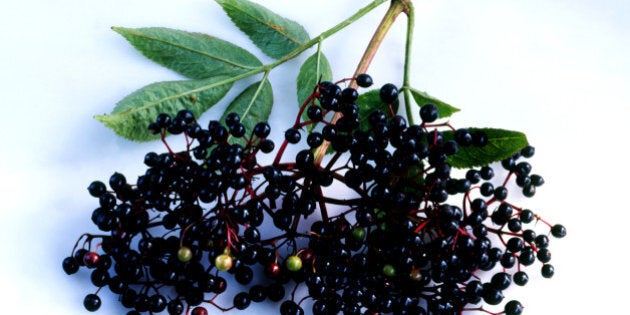 Looking for a great workout partner who can get you through bouts of low energy, help you recover faster and keep you healthy? Elderberry's got you covered. Concentrated elderberry extract has long been known for its immune-boosting, cold and flu-fighting abilities -- an athlete's best ally for keeping healthy all season.
But recent studies show that elderberry has even more benefits for athletes. Rich in anti-oxidants and magnesium, elderberry can enhance physical performance, shorten recovery time and combat cell damage and aging. Furthermore, it's been shown to possess antimicrobial properties that protect athletes from illness.
Protection from free radicals
Take a dose of elderberry before and after a workout for its antioxidant benefits, which combat the damaging effects of free radicals. Free radicals rob healthy cells of electrons, raiding and destabilizing them in the process. Research has found a link between exercise and the increased production of these harmful radicals: during heightened physical activity, the body's intake of oxygen can increase by as much as 1,500 per cent, leading to a proportional increase in the production of free radicals. In addition, the inflammation created by muscle damage (which causes muscle soreness after a workout), also creates free radicals, further delaying recovery.
Antioxidants donate electrons to free radicals, thereby stopping the radicals from stealing these electrons from other cell components. The antioxidants, however, remain stable even after losing an electron -- which is one reason they're so important to our overall health. By reducing the level of free radicals in the body, they can help reduce post-exercise muscle damage and soreness, and enable athletes to train more often, increase endurance and gain competitive edge. Elderberry's specific antioxidant power comes from the presence of anthocyanins -- the plant compounds that give the berry its dark pigmentation. A 2014 study shows that elderberry is also a superior source of antioxidants compared to other fruit. The antioxidants derived from elderberry were shown to be 10.7 per cent more effective than black chokeberry as scavengers of free radicals.
Elderberry is also high in magnesium, a vital mineral that the body counts on for no less than 300 biochemical reactions. And the Haschberg variety of the European black elderberry -- of which the Italian company Iprona AG is the largest processor worldwide -- is known for a particularly high concentration.
Magnesium assists with nerve and muscle function, helps keep the immune system working, helps maintain a uniform heartbeat, and contributes to bone strength. It also helps regulate blood glucose levels and aids in the production of energy and protein. And combining magnesium with antioxidants may also result in less build-up of lactic acid, further shortening recovery time after a workout or major physical effort.
Iprona´s unique membrane ultra-filtration technology enriches the polyphenols and retains the magnesium, vitamins and trace elements present in the fresh elderberry fruit. Conventional chemical extraction processes only concentrate single compounds -- at the expense of many other healthy nutrients.
Breathing easy is always a factor in athletic performance. Another study, conducted in Australia, indicated that just a 600 mg-900 mg dose of a membrane filtered elderberry formula (the Haschberg variety) significantly reduced both the length and severity of colds. Those who took part in the study also experienced a benefit to their overall health due to the anti-oxidative and antimicrobial potency of this particular strain of elderberry, coupled with the high magnesium content in the extract.
Whether reducing soreness and muscle damage or staying flu-free, elderberry is a go-to health booster for any athlete. It's just one of the many natural substances rich health- and strength-giving nutrients. Available in fresh or powdered forms, it can be ingested as a lozenge or mixed into drinks or yogurt. And as science is showing us, this traditional ingredient, long known for its health benefits, is ever better for us -- and for enabling us to handle the rigors of our modern lives -- than we could have known.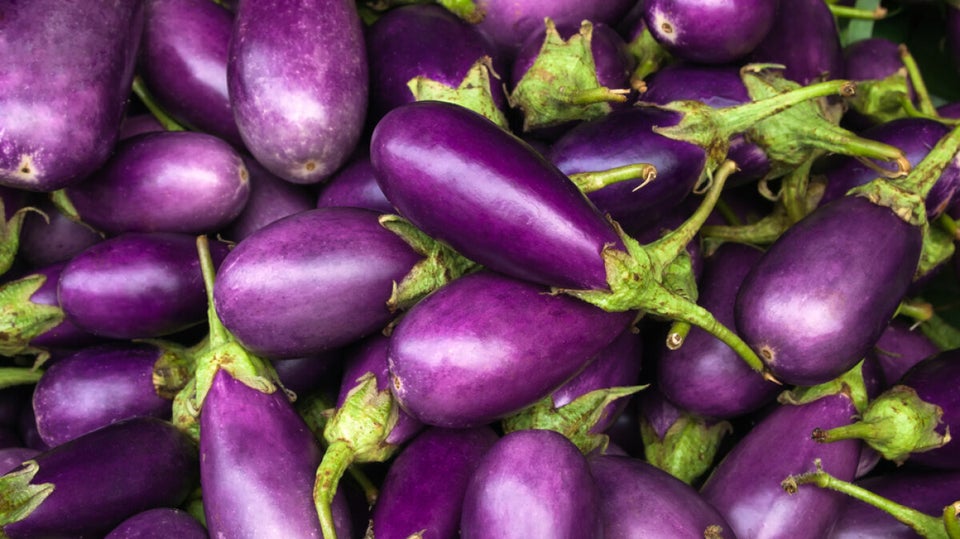 Healthy Purple Antioxidants
Popular in the Community