 Opposition parties are sounding the alarm about the redrawing of Canada's electoral map, suggesting the Tories may hijack the process in order to create safe Conservative seats unless the general public gets involved.
And they point to Saskatchewan as a cautionary tale of how a rejigged riding map can skew election results.
PHOTOS: HOW MANY SEATS IS EACH PROVINCE GETTING AND HOW FAIR WILL THE MAP BE?
How existing ridings are redrawn can profoundly change the outcome of close races, which is why the process is meant to be public and non-partisan.
But strange things can happen.
Last May, the NDP obtained 32.3 per cent of the votes cast in Saskatchewan but was completely shut out of seats in the Prairie province. The Conservatives, with 56.3 per cent voter support, won 14 seats or 93 per cent of the total.
What explains the huge discrepancy?
NDP MP Irene Mathyssen believes the answer lies in Regina and Saskatoon's pie-shaped ridings, which split the middle urban core across several constituencies.
"All those ridings are pear shaped, so all those people who live in the urban part of Regina have very little to say in terms of their vote and their MP and their representation because the rural part out-votes them," Mathyssen said.
York University political scientist Dennis Pilon studied the votes in the last election in Saskatchewan and argues there's no alignment between votes received and seats won.
"The federal Conservative Party was dramatically over-represented," Pilon said. "By attaching the urban areas to rural areas, (the Conservatives) basically allowed their rural dominance to overwhelm their urban opponents."
In Canada, independent boundary commissioners decide who'll be part of what constituencies. The Speaker of the House of Commons appoints two commissioners per province while each province's top judge names a peer to act as chairperson. The job of the three-person panels is to hear from residents and weigh different considerations -- such as population base, protection for communities of interest and land mass -- in order to draw the electoral map.
STORY CONTINUES BELOW SLIDESHOW
PHOTOS: HOW MANY SEATS IS EACH PROVINCE GETTING AND HOW FAIR WILL THE MAP BE?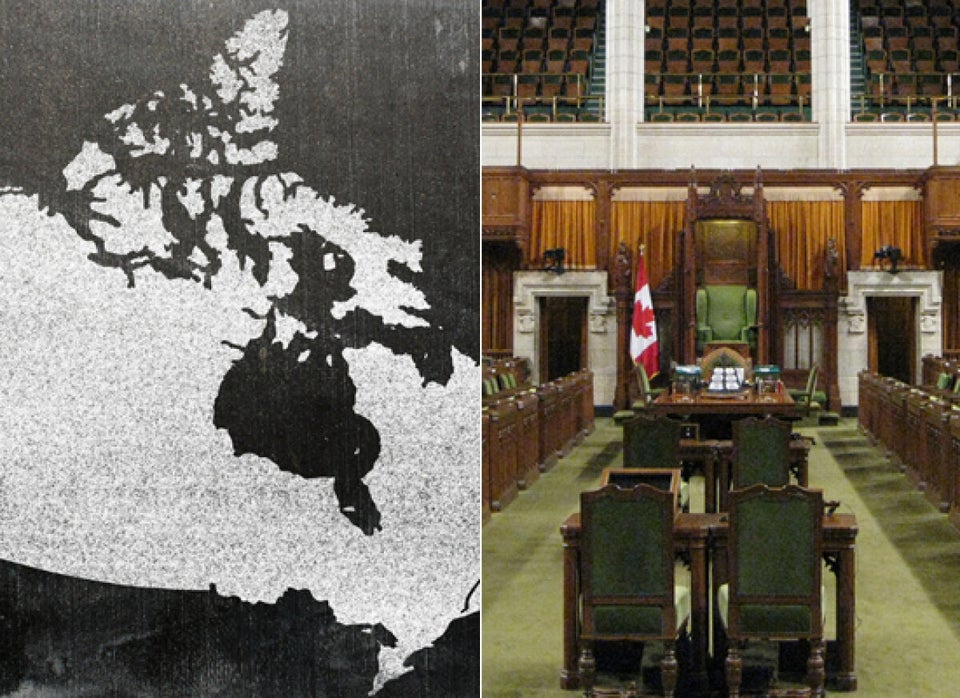 How Many Seats Will Each Province Get?
John Courtney, a current member of the Saskatchewan boundary commission and an emeritus professor of political science at the University of Saskatchewan, said his colleagues will follow the letter of the law and draw boundaries based solely on population count.
"We take census data to do that and … whether they are a bigger or smaller constituency than last time around or whether they are different in shape is determined really on population," he said during an interview.
Partisan interests are never a factor, he asserted.
"It is not even a question, we simply do not consider any of the election results, what party won, what party lost," he said.
So how can a political party influence the system?
"Un-self-interested" people can intervene in the process, said Pilon, something he suspects happened in Saskatchewan during the last redistricting.
"Might there have been Conservatives who recognized that this unusual drawing of the boundaries was working in their favour, especially once they got past the division between the two-right wing parties?" he asked.
Well-meaning commissioners, Pilon said, were "taken in" by some political advice they received without, possibly, realizing that was what it was.
Liberal MP Ralph Goodale, who was re-elected in Wascana, winning the only non-Tory seat in Saskatchewan, said he believes the pie-shaped constituencies were not the result of any malfeasance but just a fluke.
"I think it was an academic concept that just got articulated by somebody in the process and there weren't too many people ... participating so the commission grabbed on to it and ran with it," he said.
Still, Goodale acknowledged that the "out-of-whack" results have generated controversy and suggested the Commission this time would have the opportunity to correct the error.
David Smith, an emeritus professor at the University of Saskatchewan, sat on the commission in 2002 when the decision was made to keep the pie-shaped ridings in place.
Smith said his commission made the decision to "quite heavily" weigh the comments they had received during sparsely attended public meetings.
"The commission was told repeatedly, and I don't believe there was any dissent from this, at those meetings that those urban seats ... they wouldn't serve the Saskatchewan interest, that it wasn't the Saskatchewan tradition," Smith said. "We were told there is no such thing as 'an urban interest' in Saskatchewan. So having heard that, the commission went back and considered what we heard and then decided that … we should take into account the public opinion that we heard."
At no time did the commission ever discuss the partisan consequences of their decision, Smith said.
"That was not a consideration at any time in the commission," he said.
However, political parties often pack rooms with supporters in order to try to make their point in a less overtly partisan way, said University of Manitoba emeritus professor Paul Thomas, a member of that province's current boundary commission.
"MPs don't like to show up and speak in a transparently obvious, self-interested way … So instead they send along proxy representatives," Thomas said.
Still, he cautioned, commissioners tend to be "sophisticated folks" who are able to recognize when someone is there serving as a spokesperson for a party and particularly for a member of Parliament.
Political parties with good information about the local riding can know with a high level of accuracy what the result will be of taking one part of the constituency out of the electoral district and replacing it with another.
That scares people such as Liberal Sen. Maria Chaput, who is concerned that her Grits may be in an unfair fight.
"Our own party is getting back on its feet … there is no doubt that when you are not that organized and you haven't had that many votes, there is no doubt that you don't have as much information as you should have -- the lists and that type of thing," she told HuffPost.
STORY CONTINUES ON NEXT PAGE
Any concerns opposition parties have about the Tories' organizational advantage is unjustified, said Conservative Party spokesman Fred DeLorey.
"Our organizational strength comes from the hard work our grassroots members put into building our party," he wrote in an email.
Kate Davis, the spokeswoman for Democratic Reform Minister Tim Uppal, said the boundary process is and will be free of government interference.
"The law is clear; electoral boundaries are determined by independent, non-partisan electoral boundary commissions and boundary commissioners are appointed by the chief justice of each province and the Speaker of the House of Commons," she said. "Minister Uppal is confident that the boundary commissions will pursue their important work with the utmost in professionalism and integrity."
But the power to appoint commissioners carries influence as well, argues NDP MP Yvon Godin.
"The appointment on those commissions, I mean they get appointed by who? Normally, it is the chief justice and you look at the chief justice and the chief justice has been appointed by who?," the New Brunswick MP said. "It's not the first time we've heard about that."
LeBlanc was then dating Jolène Richard, daughter of Guy Richard who was chairing the panel. She later became LeBlanc's wife.
"The chair of the commission was Dominic LeBlanc's father-in-law … We could suspect anything, it's just at that time, when you look at it, what are you trying to do? Trying to secure (a seat for) his son-in-law? He wasn't married yet, he got married right after that, but he was going out with Richard's daughter and he is married with her today," Godin said.
The NDP MP said he asked Richard to resign his position over conflict of interest but the judge refused.
LeBlanc said Godin's allegations are completely unfounded and that there was no gerrymandering of any kind. The Liberal MP, who first won his seat in 2000, said his now father-in-law was then the most senior federally appointed judge in Canada. He was a highly-respected figure appointed by the province's top judge to sit on the panel and that the federal Liberal government had nothing to do with it, LeBlanc said.
"The idea that his appointment was suspect, I think, is pretty rich," LeBlanc said. Richard was unavailable for an interview and the current mayor of Moncton, George LeBlanc (no relation), who sat on the panel with Richard did not return requests for an interview.
Godin and the community surrounding Bathurst were livid about the changes, which split a concentrated Acadian population into two different ridings and left the Miramichi-based group represented by a unilingual anglophone MP.
"It was a big big fight and then the community decided to go to the court," Godin recalled. "It was the first time in the history of Canada that that happens, that people actually … win their case."
It is ironic, LeBlanc said, that the changes Godin objected to in his riding were identical to what the commission had unanimously tried to accomplish in Beauséjour and Fundy Royal by re-adjusting the boundaries to reunite linguistic and historical communities of interests together.
Albert County had no historical ties with the Beauséjour riding, LeBlanc said, it had been dumped there in the 1990s for the first time since Confederation.
"It wasn't even contiguous. I had to drive through the Moncton riding, drive through a bridge, over a river, drive through another city, and come down to the other part of my riding … The irony is that they were anglophones and it significantly diluted the francophone majority of my riding — it drove it to 50 per cent from 65 per cent," he said.
"Twenty years ago, I think that was probably the gerrymandering," the Liberal MP added.
This time around, LeBlanc said he's certain there won't be any funny business.
"I feared that the two commissioners appointed by the Speaker on the recommendation of the government would be partisan appointments and would be grossly partisan hacks," LeBlanc said. "I am quite reassured that … at least in terms of the appointments, in New Brunswick, this time, they are un-partisan, perfectly credible people who should frankly be beyond reproach."
Stephane Dion, the Liberals' official critic on the matter, said he's satisfied by the choice of commissioners but remains worried the Tories will try to fix the results.
"I do not underestimate their imaginations to come with tricks that are not kosher," he said.
Like Huffington Post Canada's Ottawa Bureau Chief Althia Raj's reporter page on Facebook and follow her onTwitter for all the latest news from Parliament Hill.
althia.raj@huffingtonpost.com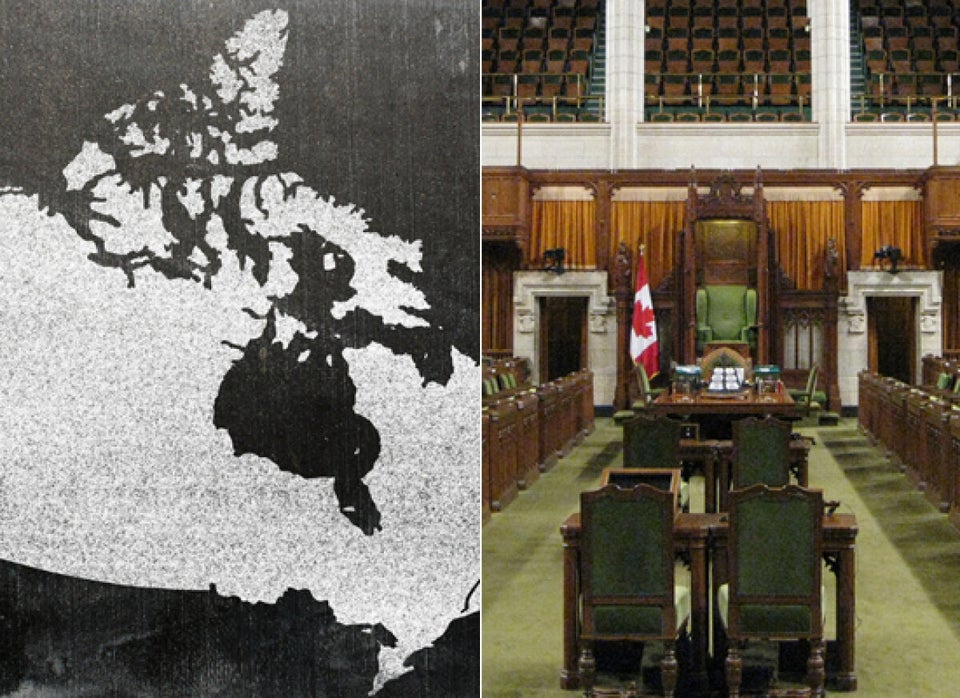 How Many Seats Will Each Province Get?
Popular in the Community