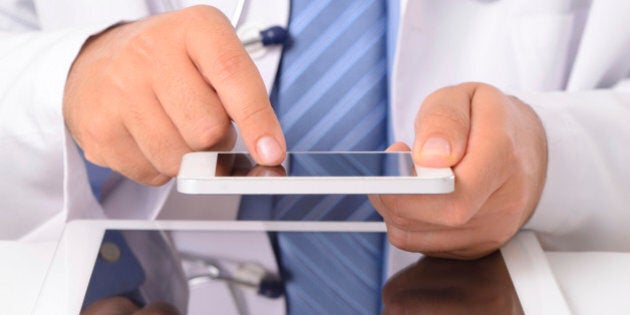 Imagine walking into your doctor's office and all of your health information -- history, medication, lab results -- is not only at your fingertips, but is also at the fingertips of everyone on your immediate and extended healthcare team. Fifty six per cent of Canadian physicians have started along the road to this vision, although few of their patients have access yet. For the rest of us, our medical history is still documented in the form of paper records: a cumbersome and archaic practice that subjects us to inconvenience, substandard quality of care and inefficiency that calls into question the sustainability of our cherished publicly-funded health system.
Recently, TELUS Health hosted a breakfast event in Toronto where I had the opportunity to host Dr. Farzad Mostashari -- President Barack Obama's former head of the Office of the National Coordinator for Health IT. Dr. Mostashari was responsible for building a digital health infrastructure from the bottom up and, during his time, electronic medical record (EMR) adoption rose to 75 per cent in doctors' offices across the U.S.
So, why should we care about -- and advocate for -- EMR adoption in Canada? What does it mean for us and our family's health?
1) Quality healthcare and convenience
Having access to your medical history anywhere at the click of a button can help your doctor and other healthcare providers make better decisions about managing your health. This ultimately leads to improved care and outcomes for you and your loved ones.
EMRs also allow for the collection of data and tracking so that you and your healthcare provider can ensure that your health is on-course, and make any necessary adjustments to keep you on the right path. With an EMR, your doctor can see your lab results, understand your medication profile, manage referrals to specialists and view discharge summaries from your last visit to emergency.
If your records are online, you'll spend less time repeating your medical history, less time pacing in waiting rooms, and more time talking to your doctor about your health and the questions you need answered.
2) Safe and secure interactions
EMRs are stored and maintained electronically and aren't subject to tampering, getting lost or becoming victim to natural deterioration or other disasters (fires or floods, for example). The Canadian government's privacy regulations and procedures are strict around EMRs, and for good reason: they're there to help protect you and your intimate health details. You can feel good knowing that your important health information and history is safe and secure.
3) Better management of your own health
Having access to your medical history and information allows you to play a more active role in managing your own health. Equipped with this knowledge, you'll have the confidence to stay on top of your health, and be more proactive about managing it. You can proactively take control of tracking your symptoms if you become ill, for instance, and take measures to ensure the best possible treatment and outcome.
For individuals with chronic disease like diabetes, EMRs and personal health records (PHRs) are powerful tools that allow patients to prevent the progression of their disease over time, see the impact of the treatment they are receiving and adjust their behaviour in consultation with their healthcare providers. With the advent of wearable technology that allows you to immediately track, analyze and manage various aspects of your health (i.e. heart rate, sleeping patterns, blood pressure, etc.), EMRs will play an even more integral role as necessary repositories for your health information.
EMRs will ultimately allow for fast and easy transfer of your detailed health information to authorized caregivers, wherever you happen to be in the world. This ease of access allows for continued collaboration among all of those who provide care -- from doctors, to pharmacists, to lab technicians -- to ensure that no matter who you are dealing with on the healthcare continuum, they are working with the most accurate and up-to-date information regarding your health.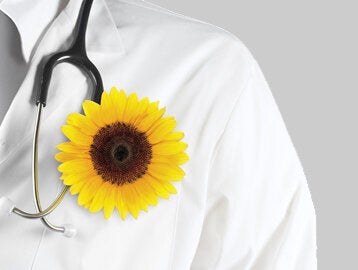 EMR use in Canada has grown 19 per cent between 2009 and 2012. Yet despite this growth, the country's EMR adoption rate is the lowest of the G7 countries. Information technology (IT) has a fundamental role to play in transforming Canada's healthcare system. Healthcare transformation ultimately rests in the hands of healthcare practitioners and their patients -- all of us. Effective partnerships between government and the technology sector are required to give healthcare practitioners the tools and support they need to provide the best possible care available in the world today.