The mysterious death of Elisa Lam, a Vancouver woman, on the roof of a Los Angeles hotel a year ago has inspired a new music video that envisions her last day on earth as full of simple joys and discoveries.
The Zolas, a pop duo based in Vancouver, released their new music video for "Ancient Mars" on NPR Music on Thursday. It shows a young woman wandering through a city, taking in the sights and snapping photos.
"I want to believe in time travel / That one day I'll come back to you," sings Zolas frontman Zach Gray.
Gray never met Lam, but they went to the same university that Lam attended briefly in Vancouver, and they also share a mutual friend.
"It's not as easy to write her off as just another missing girl who got herself into trouble. It bugged me how tidily people explained away her disappearance with drugs or mental illness," Gray wrote in an email to The Huffington Post B.C. "Though it's mostly fiction we wanted people to see it and feel like she was a real girl and a familiar girl and not just a police report."
Lam disappeared while travelling alone in Los Angeles in January 2013. A month later, her body was found in the rooftop water tank of the Cecil Hotel where she had been staying. Her drowning death was ruled accidental and the coroner noted "other significant conditions: bipolar disorder."
"I love travelling alone and I think everyone should do it and here was a girl doing a great thing for herself and it ended tragically," Gray wrote.
"When she was still missing I was hoping that she had just fallen in with some interesting people who were going beach camping or surfing or fruit-picking or whatever and she'd gone off-grid or just decided not to write home for a bit. Seems naive now of course, but I want to live in a world where that's as likely as what ended up being true."
"Ancient Mars" is the title track to The Zolas' most full-length album which was released in 2012.
Like this article? Follow our Facebook page

Or follow us on Twitter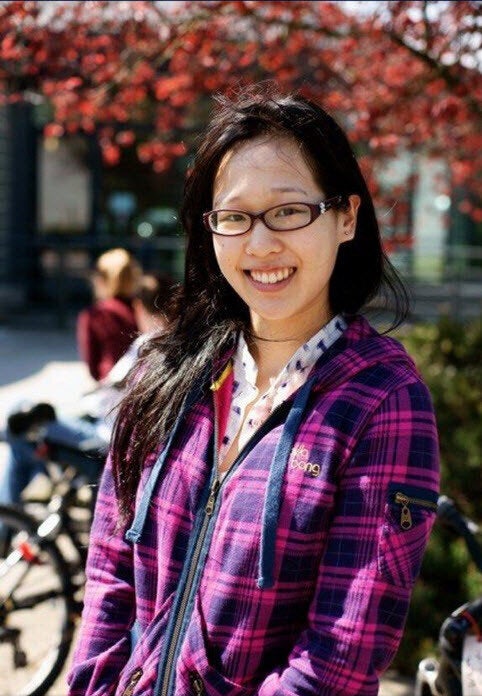 Elisa Lam Timeline
Popular in the Community