The Harper government's plan to ensure more convicts die behind bars is more about scaring Canadians into voting Conservative than it is about public safety, Elizabeth May says.
The Green party leader released a strongly worded statement Wednesday after the Tories tabled Bill C-53, also known as the "Life Means Life Act," in the House of Commons.
The bill would amend the Criminal Code to make a life sentence without the chance of parole mandatory for Canada's "most heinous" criminals. Currently, those serving life sentences are able to go before a parole board after 25 years. It's up to that board to determine whether the inmate will die behind bars.
According to a government statement, Bill C-53 would ensure a life behind bars is mandatory for those convicted of a first-degree murder involving sexual assault, kidnapping or forcible confinement, terrorism, the killing of a police officer or corrections officer, and "conduct of a particularly brutal nature."
It would also apply to those convicted of high treason, a rare offence that involves attempting to harm or kill the Queen, taking arms against Canada or helping an enemy at war with Canada.
The legislation would also give judges the option to impose life sentences without the possibility of parole in any other first-degree case or second-degree cases where the offender was earlier convicted of murder.
To address "constitutional concerns," the statement reads, Bill C-53 would allow someone serving a life sentence to apply to the public safety minister for release after 35 years. The decision would rest with the federal cabinet, on the public safety minister's advice.
Justice Minister Peter MacKay told CTV's "Power Play" Wednesday the cabinet consideration would be based on some "circumstances of mercy" where, for example, an offender was given a terminal diagnosis or was near the end of their life.
But May was quick to denounce the proposed legislation and, true to form, she did not mince words.
"It is ironic that a Prime Minister who fixates so strongly on 'barbaric cultural practices' wishes for our justice system to regress so far into medievalism," she said in her statement.
Calling the principle of rehabilitation fundamental to Canadian law, May questioned what incentive a prisoner would have to learn from the horror they caused or avoid further violence behind bars should the legislation be implemented. She also wondered what it would say about the Canadian society if it can "lock up a human being and throw away the key."
But the Green party leader mostly railed against the notion that the bill is about keeping Canadians safe.
"It is about telling Canadians that if they do not trust Harper, there will be a terrible criminal roaming about their neighbourhood," she said.
May said that the bill would apply to very few people — a point MacKay himself has conceded.
But the Green leader added that parole boards already keep dangerous criminals in prisons she says are already overfilled. She said the killers to whom the act would apply would likely never be released under the current system.
She also believes the courts will likely find the legislation unconstitutional.
"This bill is not about facts at all. It is about terrifying Canadians into voting Conservative," she concludes. "It is about election pamphlets."
Prime Minister Stephen Harper unveiled plans for the bill at a campaign-style event last week in the Toronto suburb of Scarborough.
"For the most heinous offenders and the most horrific crimes, a life sentence in Canada will henceforth mean exactly that — a sentence for life," he said.
When asked about the proposed changes, Liberal Leader Justin Trudeau said Canada already has a system that "recognizes that the Paul Bernardos and the (Robert) Picktons of the world should never be released." Trudeau also accused the Tories of "campaigning on fear."
NDP justice critic Francoise Boivin also released a statement accusing Harper of trying to score political points.
"Most dangerous killers are already denied parole and held for life," she said.
Liberal MP John McKay seemed to take offence that Harper made the tough-on-crime announcement in his community, suggesting it reinforces negative stereotypes about Scarborough.
"Those of us who live here frankly do not appreciate Mr. Harper showing up just to fan the flames of fear about crime," McKay said in a statement.
"Unless he plans to announce measures that actually help the people of Scarborough, I would encourage the Prime Minister to make these kinds of announcements in the proper venue: the House of Commons."
With files from The Canadian Press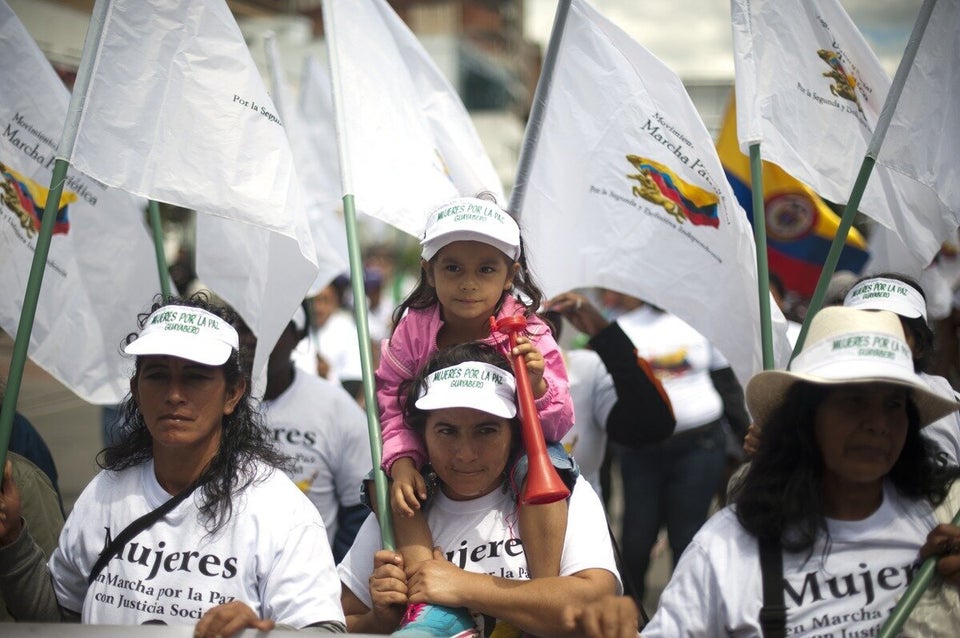 Countries With Highest Murder Rates