Elizabeth May thinks Canadian senators are in no place to cast judgment on the Harper government's anti-terror bill when so many are facing questions about their expenses.
The Green party leader released a statement Monday calling on the upper chamber to delay its third reading vote on Bill C-51, scheduled for Tuesday — the very day Auditor General Michael Ferguson's scathing report on Senate expenses will be released.
Leaked details of the audit show the spending of some 30 senators has been flagged with nine files already sent to the RCMP. One such file belongs to Quebec Senator Pierre-Hugues Boisvenu, who resigned from the Conservative caucus last week amid allegations he misspent more than $61,000.
Boisvenu, who denies wrongdoing, is the seconder of Bill C-51 in the Senate.
All of this doesn't sit well with May, who has opposed the controversial piece of legislation from the outset.
"If, on the same day that we learn the details of the Senate's culture is misusing public funds, the Senate votes for a bill as massive and controversial as C-51, the harm to the Senate's reputation would be irreparable," she said in the statement.
"An institution that votes on a bill to violate the basic principles of our society on the same day that they are found to have routinely misused public funds is one that cares very little for its own credibility."
May ended her statement by saying that while she wants senators to completely reject Bill C-51, they must, "at the very least," delay the vote.
Liberal Senate Leader James Cowan told The Huffington Post Canada last month that the bill "goes over the top." On Monday, Cowan repaid $10,000 in expenses flagged by the audit but maintains he did nothing wrong.
C-51 gives the Canadian Security Intelligence Service enhanced power to actively thwart terror plots, broadens no-fly list powers, and increases the exchange of federal security information. It also creates a new criminal offence of the act of encouraging someone to carry out an attack.
The bill also makes it easier for the RCMP to obtain a peace bond to restrict the movements of suspects and extend the amount of time they can be kept in preventative detention.
C-51 passed third reading in the House of Commons last month by a vote of 183 to 96. Liberal MPs joined Tories in supporting the bill, while New Democrats and Greens voted against it.
Bill C-51 has been denounced by the federal privacy commissioner, the Canadian Bar Association, civil libertarian, First Nations groups, and environmental organizations.
With files from The Canadian Press, previous files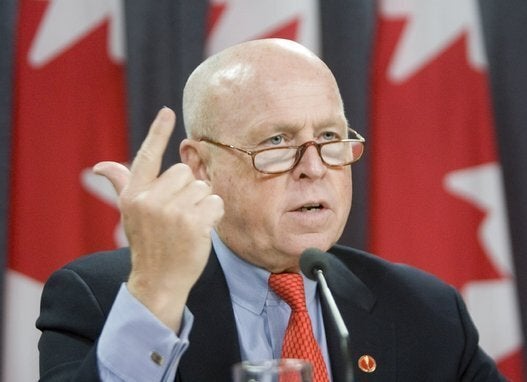 Sen