Elizabeth May warns there's a lot of smoke and mirrors to wade through in the new federal budget — especially for those seeking any promise of environmental action.
Finance Minister Joe Oliver tabled details of the government's long-awaited budget on Tuesday. In its 518 pages, there's zero mention of climate change compared to 106 references to oil.
It's an omission that doesn't shock the Saanich-Gulf Islands MP.
"Once again, no surprise, an anti-environmental budget," the Green party Leader said in an interview with The Huffington Post Canada. May uses the Tories' pledge to "provide accelerated capital costs allowance" to the liquified natural gas industry as an example.
"Stephen Harper's broken his pledge to the G20 to end fossil fuel subsidies by opening up a new fossil fuel subsidy to LNG," May said. "Maybe they forgot LNG is a fossil fuel."
Under a section of the budget titled "Protecting Canada's Environment," the government makes brief and general mentions of "significant action" it's undertaken since 2006.
"Substantial investments have been made in clean energy and energy efficiency, protecting Canadians from toxic substances, cleaning up federal contaminated sites and the Great Lakes, and improving Canada's weather services," reads the budget.
But May says it does little to protect Canada's natural environment.
"There's nothing to make up for the slashing of National Parks budget," she said. "So it's basically acknowledging national parks are a wonderful thing… but there's nothing," she continued. "There's no money."
It's not all gloomy news. May says she's satisfied with a handful of the measures proposed in Oliver's first budget as finance minister.
Reaffirmation of the government's stance to re-establish a moratorium on oil and gas development in Georges Bank, N.S., earns a green checkmark in her books. Several initiatives proposed for seniors and students are also worthy of praise too, said May.
But overall, May says it's a budget that gets a "failing grade."
"There's nothing here that suggests anything visionary or comprehensive or actually strategic," she said.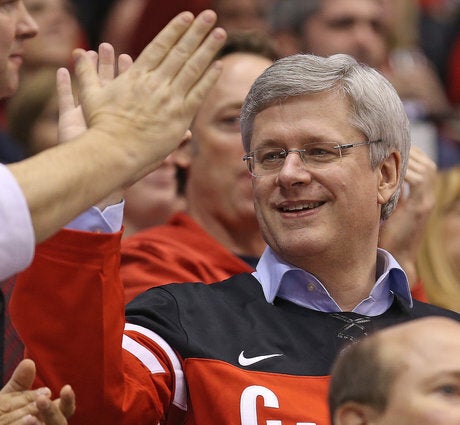 Highlights From Federal Budget 2015
Popular in the Community