Not one but three petitions arguing that Elizabeth May deserves to be Canada's environment minister have popped up, less than 24 hours after she was re-elected in her B.C. riding.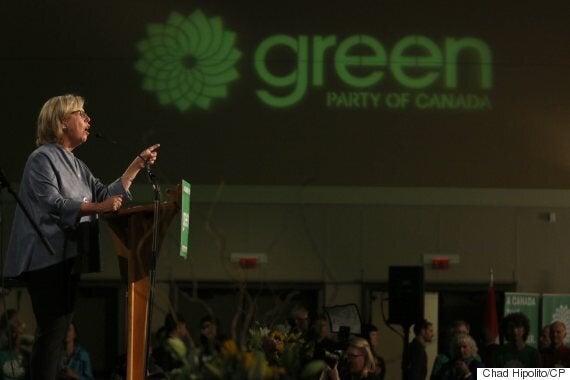 Elizabeth May addresses a crowd of supporters after her re-election on Monday night.
"This new parliament will hopefully be a turning point for Canada to regain its standing on the world stage, especially on the topic of environmental action," wrote Ontario's Gillian Turner in a Change.org letter.
Turner argued that no other MP "would better represent" the concerns of Canadians at the Paris Climate Summit in November.
A second petition addressed to Trudeau added: "At this pivotal moment in our country's history, the world needs you to be brave."
The third — and largest — initiative echoed the others' wishes. Combined, the petitions have over 26,000 signatures.
When asked about the initiatives, May said she was encouraged by the idea, but that her chances were slim.
"I think it's unlikely that he would offer it to me," she told CBC News. She added that joining Trudeau's caucus would mean working for the Liberals, which isn't what "voters of Saanich—Gulf Islands asked for."
However, May said she was excited to work with Trudeau when addressing supporters Monday night.
She said she called the Liberal leader to congratulate him, and asked when they can meet to discuss the climate conference.
With files from The Canadian Press