Elizabeth May didn't get an invite from The Globe and Mail to participate in its federal leaders debate, but that formality didn't stop her from jumping in anyway.
The #GlibAndMale hashtag tucked inside May's message later began trending on the West Coast after The Globe and Mail started its primetime political matchup.
Listening from Victoria, B.C., May called out Harper for claiming the Conservative government is "investing heavily in green technology."
She responded with a fact check in a 22-second video.
"Sorry Mr. Harper, fact check. Canada has not been investing and renewable energy," said May. "We're one of the only countries in the world that isn't a member of the International Renewable Energy [Agency]."
"We need to diversify our energy mix. We need green energy."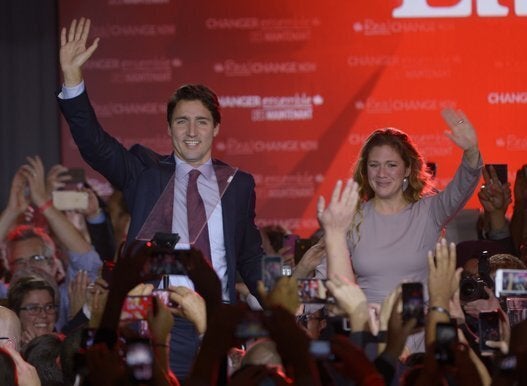 In Photos: Canada Election 2015