As members of Parliament grapple with contentious ideas on how to modernize the House of Commons, Green Party Leader Elizabeth May has a modest proposal for improving matters: quit heckling.
May rose after question period Tuesday to point to rules already on the books governing decorum in the House and ended up scoring applause from Liberals — perhaps because she directly called out Conservatives and New Democrats.
Of course, Liberals pledged to stop clapping to improve decorum, not so long ago.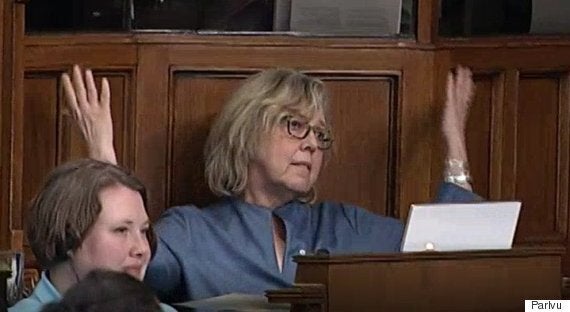 "The amount of heckling, which I know many members say they'd like to curtail, is getting completely out of hand from my little corner," May said. "The Liberals no longer heckle, but the Conservatives and New Democrats are heckling fiercely and it is a violation of this place."
House Speaker Geoff Regan thanked May for her point of order, but noted that he called on MPs from "at least two sides today to restrain themselves." Liberal MPs fill all the seats on one side of the House, with 11 more seated among opposition MPs.
Of course, opposition MPs may argue that heckling is a result of what they see as inadequate answers from Liberal ministers. Tory House Leader Candice Bergen suggested as much in question period Tuesday, at one point saying Government House Leader Bardish Chagger's "non-answers" were "eroding our democracy."
May later took to Twitter to respond to those who thought she should be more concerned about the quality of answers or was somehow helping out Liberals.
Question periods have become more heated in recent weeks because of a discussion paper from Chagger proposing reforms that opposition MPs believe will curb their ability to hold the government to account.
Among the more contentious proposals include eliminating Friday sittings, preventing filibusters at committee, and setting aside one day a week for the prime minister to field queries in question period.
Listen to HuffPost Canada's podcast on The Showdown Over Standing Orders:
Bergen and NDP House Leader Murray Rankin released a joint statement Tuesday after Liberals voted against an opposition bid to require all-party support before the rules of Parliament can change.
"By doing so the Liberal government has confirmed its intention to run roughshod over the Opposition's rights to hold the Government to account. This is truly regrettable," the statement reads.
"What is being proposed is that Parliament is all about the executive pressing through an agenda as long as the minority has its chance to squawk a bit."

— Elizabeth May
The release accuses Liberals of a "unilateral power grab" and states the opposition will use procedural tools at their disposal to "protect the rights of Parliamentarians."
May, meanwhile, released a lengthy response to Chagger's ideas to reform the House rules this week.
In her report, May made it clear she is not on board with proposed reforms that could shorten debate on bills and is bothered by the speed with which the government appears to be moving on them.
"What is being proposed is that Parliament is all about the executive pressing through an agenda as long as the minority has its chance to squawk a bit," she wrote.
May also proposed a change that would see MPs work a "concentrated" cycle "similar to that of Atlantic Canada workers in Fort McMurray" — three to four weeks in Ottawa, followed by three to four weeks in their ridings.
She also pitched a six-day work week in Ottawa during those periods, which would mean not only keeping Friday sittings but adding a half-day of work for MPs on Saturday.
May wrote that such a change would allow for "maximum value and productivity."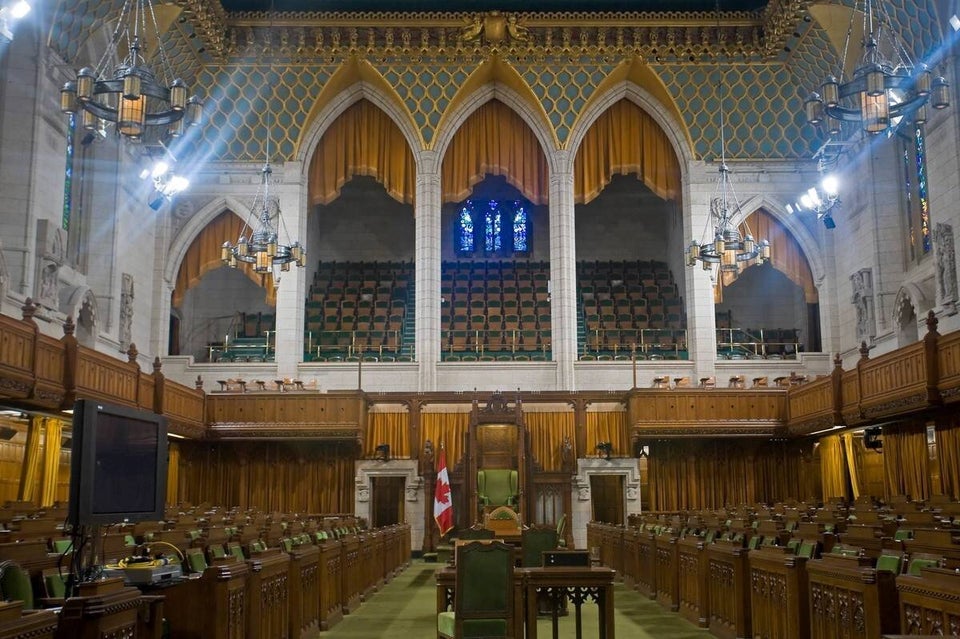 How Much Are Federal Politicians Making? (2016)