I was saddened that HuffPost blogger Michael Kruse has misrepresented Bill C-442, my private members bill to develop a national approach to the growing threat of Lyme Disease. Up until his uninformed blog, it had been received as what it is -- a non-partisan, evidence-based effort to help thousands of Canadians.
Mr. Kruse has misrepresented the bill in many respects, leaving out most of its key elements, and then claiming the bill "seems to promote the existence of a syndrome called 'chronic Lyme disease'." Those are his words, not mine. The term is not mentioned in my bill.
For those readers who may not know about the impact of Lyme disease on Canadian society, its incidence has been spreading. The bacterium Borrelia burgdorferi that causes Lyme is carried by ticks. It was first identified in Lyme, Connecticut, hence the name. As a reportable disease in Canada, it must now be reported by medical professionals to provincial public health authorities, who, in turn report federally. There is a significant reporting of misdiagnosis. As the Center for Disease Control in Atlanta, Georgia reports:
"Typical symptoms include fever, headache, fatigue, and a characteristic skin rash called erythema migrans. If left untreated, infection can spread to joints, the heart, and the nervous system."
This range of symptoms can easily be mistaken for other conditions. If diagnosed correctly and early, treatment options work effectively.
The bill focuses on sharing best practices from across Canada. It calls on the Minister of Health to convene discussions with provincial/territorial counterparts, medical health professionals and others with expertise.
The goal is to find better approaches to prevent Lyme through greater awareness, to identify best practices to diagnose and treat Lyme, and research to improve our knowledge.
Since tabling the bill for First Reading in June 2012, my office has been inundated with letters of support. Many are from those suffering the effects of Lyme disease. Many are from Canadians who have travelled to the U.S. to obtain treatment. I have also heard from many Members of Parliament, from all sides of the House, who hope to see it become law.
The bill is also supported by health professionals, such as the College of Family Physicians of Canada. In a letter to me, November 21, 2013, Eric J. Mang, Director, Health Policy and Government Relations, of the College of Family Physicians of Canada wrote:
"The College of Family Physicians of Canada (CFPC) would like to commend you for presenting Bill C-442, National Lyme Disease Strategy.

"The CFPC supports further studying the economic and health impacts of Lyme Disease to ensure that Canadian physicians have the necessary tools and knowledge at their disposal. Guidelines produced as part of the strategy should include the input of family physicians and available to all primary health care providers."
Bill C-442 will be going to Second Reading debate on Monday, March 3, 2014. I hope all Canadians will read the bill, and ignore efforts to distort its very sensible, scientifically sound approach. With non-partisan, and compassionate support, we can get the bill to committee and consider any changes that meet the concerns of all impacted by what can be a tragic illness.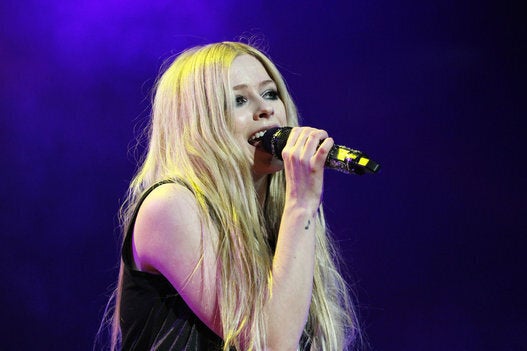 Celebrities With Lyme Disease