Elizabeth May is concerned about what she calls the increased use of "Harper tactics" from the Liberal government.
The Green Party leader rose in the House of Commons Tuesday morning to bemoan that the government invoked time allocation on Bill C-44, its budget implementation legislation tabled in April.
Opposition MPs have called C-44, which clocks in at nearly 300 pages, an omnibus bill because it includes controversial changes to the powers of the Parliamentary Budget Office and a new law clearing the way for the Canada Infrastructure Bank.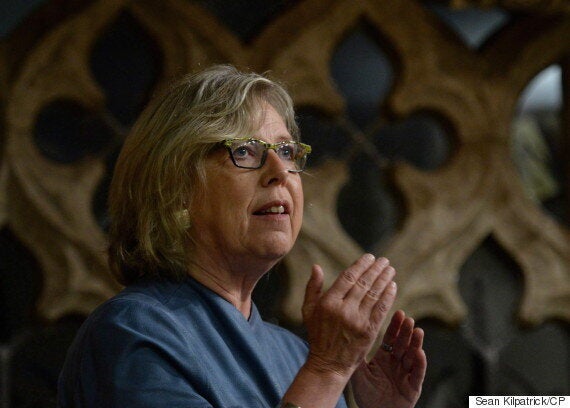 May said Tuesday it was unfortunate that Government House Leader Bardish Chagger was not in the House to answer questions about the tactic, which were instead fielded by Finance Minister Bill Morneau.
"The breakdown of relations between the House leaders of the large three parties in this place is leading to an increased use of what I would call 'Harper tactics,'" May said.
While conceding C-44 does not contain the same "egregious misuse of power" as bills C-38 and C-45 — behemoth bills tabled by the Tories in 2012 that made sweeping changes to a host of laws and regulations — May said it is a piece of omnibus legislation, nonetheless.
May singled out the proposed changes to make the PBO an independent officer of Parliament as a "subject of such importance" that it should be debated separately from budgetary measures.
Time allocation, which allows a government to limit debate on a bill so that it can be passed at a quicker pace, is a tool that that should be used "extremely rarely," May said.
"To say as the Liberals now do that, 'We're using it less than (former prime minister Stephen) Harper did,' is not an excuse for adopting bad tactics and majority rule in a way that hurts the healthy functioning of this place."
May added on Twitter: "So much for promises of doing things differently."
Morneau responded that the government believes it is time to move the bill to committee, where they are open to hearing about potential "improvements."
The finance minister maintained the measures in C-44 all relate to the budget, including the changes to the PBO.
"We're not trying to sneak into the bill things that are unrelated to the budget," he said. "We're not trying to do something that perhaps has been done in the past to get things through without due consideration."
NDP MP Marjolaine Boutin-Sweet also asked Morneau how he would have reacted if the Harper government, which invoked time allocation 100 times in the previous Parliament, had pulled the same move.
Morneau said that since 39 MPs have already spoken on the bill, it's important to see it move to the next stage.
"We believe enough time has been provided and it's time for the committee to consider these matters and to begin study," Morneau said.
Conservative MP Ron Liepert took exception to the finance minister implying enough voices had been heard.
"I know this particular minister doesn't seem to excel at math, so I'll do a little math for him," Liepert said. "He said 39 members have spoken on this particular bill. That means, when you subtract 39 from 338, that 299 members of this House have not had a chance to speak on this particular bill."
Instead, Morneau challenged Liepert to a "math competition," at a time of his choosing.
"And I would suggest that maybe we do more than addition and subtraction," he said. "We might want to use even more complicated tactics than that."
Morneau said he is not responsible for the work of the finance committee, so will not "dictate" the terms under which it works.
PBO unhappy with proposed changes
Parliamentary budget officer Jean-Denis Frechette blasted the proposed Liberal changes at a press conference last week, saying they would actually curtail his office's independence.
Frechette said the most concerning proposals include new controls over the PBO by the House of Commons and Senate Speakers, limits on the office's freedom to initiate reports and restrictions on individual parliamentarians' ability to request estimates.
Liberals also used time allocation for last year's budget bill, as well as for legislation on medically assisted death.
With files from The Canadian Press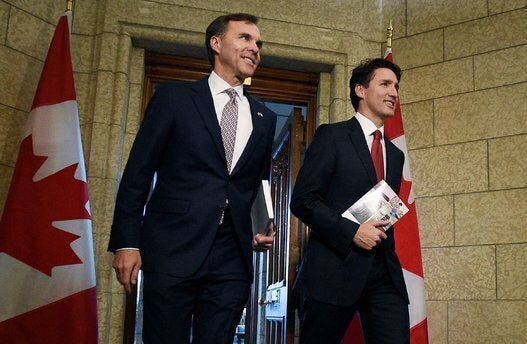 Canada Budget 2017 Highlights