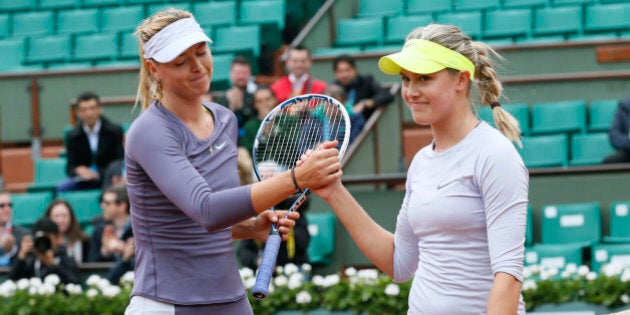 The 20-year-old Montreal native is the subject of a lengthy profile in the issue, but the editors went off-side by mistakenly selecting two action shots of rival Maria Sharapova, and misidentifying her as Bouchard. Sharapova, 27, is currently ranked sixth by the Women's Tennis Association, while Bouchard also lands on the list at number eight.
The two also share quite a history together. Bouchard admitted that Sharapova was her childhood idol, even posting a photo of herself, as a seven-year-old, standing beside her then-role model on Twitter.
Since then, the two professional athletes have competed against each other at multiple tournaments, and even posed as a pair for a 2013 Nike campaign. However, before facing off in the semifinals of the 2014 French Open, Bouchard clarified their relationship, saying they were, "not friends."
"We're not friends, so there is that," said Bouchard, to reporters. "Yeah, of course as a child I looked up to her and I remember watching her in the finals of Wimbledon (in 2004) and, you know, thought what she was doing was so cool and I wanted to do the same thing. We're in the semis of a Grand Slam, so I'm going to respect her but not put her too high on a pedestal and really just battle. That's what it's going to be."
Fellow Canadian tennis player Milos Raonic took notice of Chandler's tweet, and sent the photo to Bouchard via Twitter. The 20-year-old replied to Raonic, acknowledging the Elle Quebec error, while also pointing out Chandler's chipped nail polish. She wrote, "I'd be more concerned about that nail polish situation if I were you."
Elle Quebec has since issued a correction about the photo spread, and fixed the profile on their website. In their official apology, the magazine also mentioned there were "nos excuses" for the mistake, especially considering the adversarial relationship between Bouchard and Sharapova.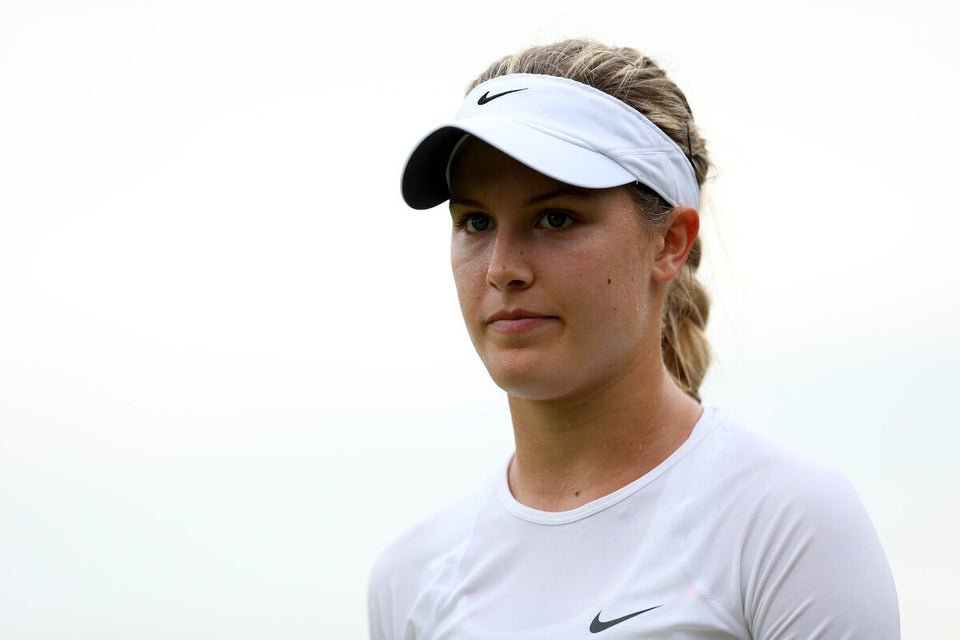 Eugenie Bouchard
Popular in the Community