A Newfoundland artist has put a "new face" on the controversial seal hunt — that of Ellen DeGeneres, one of its most famous opponents.
The Oscar host used a Samsung phone to take the awards show "selfie" that subsequently became the most popular tweet of all time.
Samsung later agreed to donate $3 million US to two charities of her choice. She chose St. Jude's Children's Hospital and the Humane Society of the United States, the latter one of the most vocal opponents of the seal hunt, CBC News reported.
The donation irked Corner Brook, Nfld. artist Rodney Mercer, so now he's striking back. He has carved a portrait of DeGeneres into a black seal pelt.
"It was using her medium back at her and kind of putting a new face on the seal hunt, even though it's her face," he told the network.
Mercer said he's pro-seal hunt, and respects other people's opinions, but he takes exception with what he sees as false information being spread by the hunt's opponents, The Telegram reported.
DeGeneres has the following paragraph on her website:
"Seal hunting is one of the most atrocious and inhumane acts against animals allowed by any government. Canada is allowing the slaughter of a record number of seals in their 2011 hunting season, which is going on right now. The seals are often younger than 3 months old."
Mercer denied that baby seals are killed and said that the seal hunt is an industry in which the animals are are fully used in their natural environment, The Toronto Sun reported.
He posted the portrait on Twitter on March 13, and said that some of the links and re-tweets have been directed at DeGeneres, though he also claimed they were blocked or filtered.
"I respect Ellen as a human being and I hope if she sees any of these posts, she does research and sees there are things posted on her website that aren't true," Mercer told The Sun.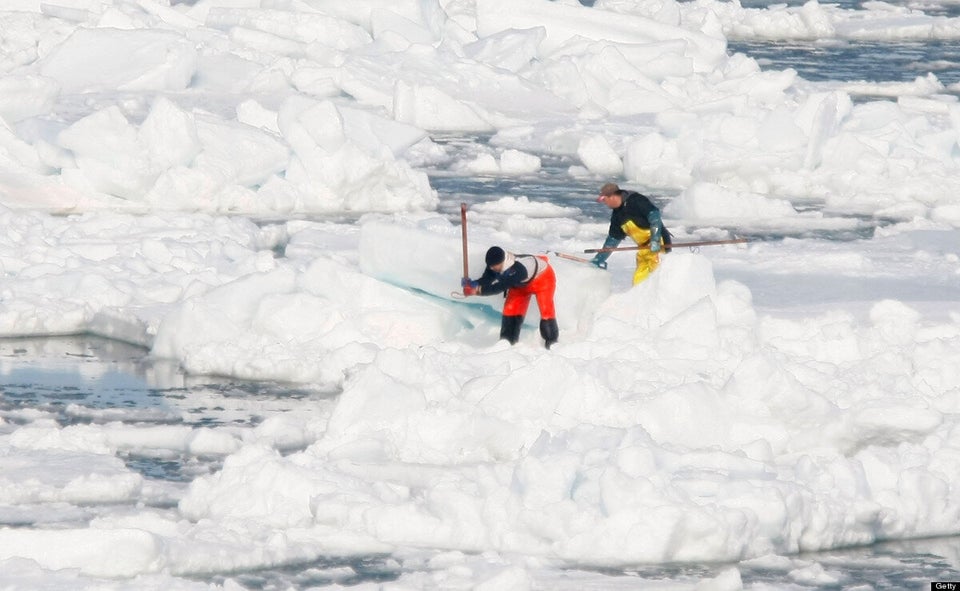 Canadian Seal Hunt