At the age of 25, Elly Mayday had it all.
She landed her dream job as a flight attendant and was just beginning her career as a plus-size model. She'd been born in Aylesbury, Sask. (population: 50), and grew up to chase her dreams in Vancouver. Mayday was ready to take on life and share her adventures with the world.
After suffering from irregular lower back pain and bloating for three years, symptoms dismissed as nothing serious by doctors, Elly was given the news that her prognosis wasn't good.
It's a shocking statistic, one that could have driven Mayday to retreat from the public eye. Instead, she did the exact opposite.
She quit her job as a flight attendant and began booking more photo shoots, posing bald and scarred, and began sharing her battle with the world.
"I had 30,000 people following me on Facebook and a couple contracts in my hands, and I thought, 'OK, here's the bomb. Here's where I'm being tested in my life. Here's where I'm going to show them who I am,'" Mayday told HuffPost Canada in an interview. "I think being public about a disease that isn't talked about and that isn't given the notoriety and the awareness that its serves and its needs is an opportunity to step up."
On social media, Mayday has over 67,000 follower on Instagram and nearly 500,000 fans on Facebook who are captivated by her stunning photos and bravery to share her story. These platforms have allowed Mayday to feel less alone, knowing other women are able to reach out to her and be able to encourage her and share their stories, too.
Mayday believes that putting yourself out there, and being authentic and real, can really have an effect on people. Now as a professional model, she wants other girls to know that she is exactly like they are.
"I want to really instill on girls that 'I'm you!' I'm not polished all the time like how it is on social media. I'm not that way. I'm not Photoshopped all the time. I want girls to be able to relate to me, and women, too."
It's this "bravery personified" that landed Mayday as the face of Addition Elle's BRAve campaign.
Because of her dedication to raising awareness for the disease and her body positive activism, Addition Elle and Ovarian Cancer Canada knew Mayday was the perfect fit.
"I'm a very proud Canadian girl. It's wonderful to have such a huge company across Canada that can reach so many women. All these new sets of eyes, all these new minds that are being introduced to ovarian cancer and to understanding the awareness, and how much this cancer and disease needs support is amazing," Mayday explains.
"It's huge to have them partner up, I think it's going to be the collaboration of the year, and I hope it goes on for many more years."
In the campaign's images the blond beauty is seen baring her surgery scars.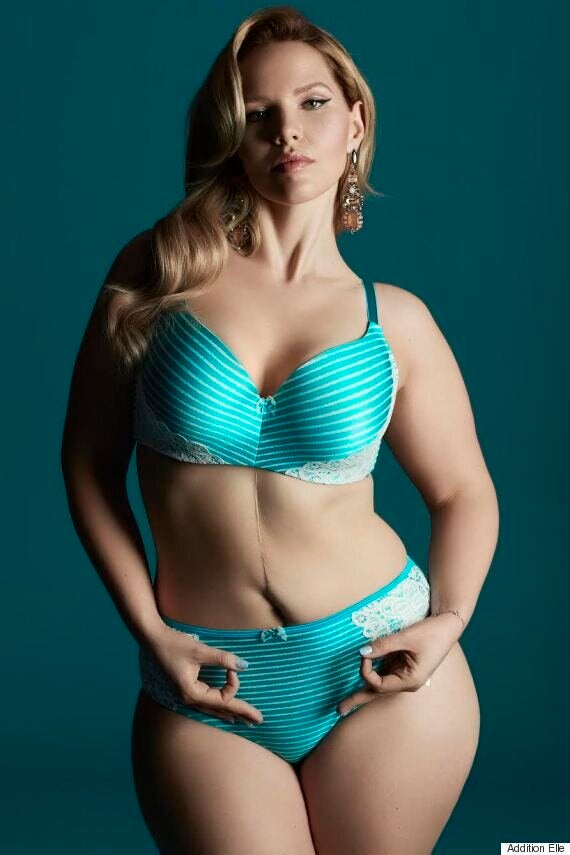 But Mayday doesn't see them as scars. She sees them as beauty marks.
"We all have scars. I see the beauty in getting through something and embracing the things that changed us, but maybe change us for the better," she explains. "A lot of women talk about their stretch marks or the marks from having babies. Those marks are something I would love to have than what I have. You've had something wonderful from those marks, and I actually do too!"
"Whether it's marks physically or emotionally, we all have scars and I think that our scars make us better. Our scars give us stories to talk about and they connect us."
Mayday explains how her cancer diagnosis has taught her who she really is inside and what she is all about. She has not only changed the way she now thinks of herself, but her perspective on beauty has changed, too.
"I don't describe myself as what is on the outside, because I've had everything taken away on the outside because of cancer. Beauty is who we are, not what we are. Beauty is not something that we wear, or something that we do to ourselves, it's something that is inside of us and that's what is beautiful."
And if there's one thing that Elly credits to getting here through the darkest and toughest of times, it's her confidence.
"I was confident going into it, I was confident going out of it, and I was confident all the way through," she says.
"I encourage women to find confidence before anything happens in their life! You can always get back up. You're not falling down a set of stairs that are no longer there, you're going to climb up those ones."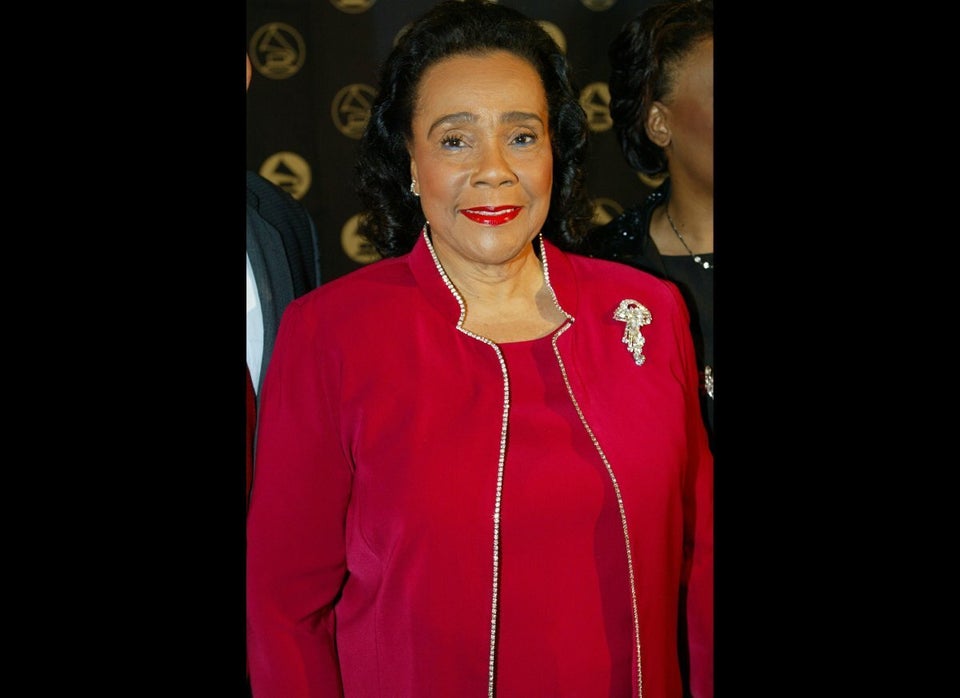 Celebrities Touched By Ovarian Cancer
Popular in the Community