Elon Musk and Grimes. Two names one might not naturally associate together. Until now.
That's right, Musk, 46, the multi-billionaire founder of Space-X and Tesla, and Grimes, 30, the critically acclaimed musician and artist whose work defies classification, stepped out together at the Met Gala on Monday, moments after Page Six reported the two have quietly been an item for weeks.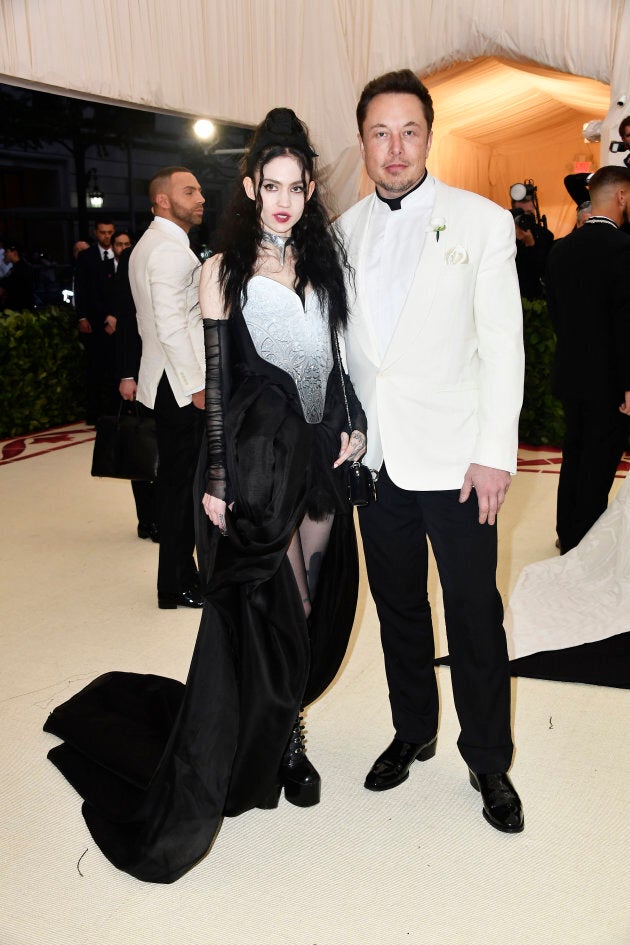 Of course, the internet couldn't believe its eyes. Gifs and zingy comments about the pair sprouted up faster than you can charge up your Tesla electric car. And speaking of Tesla, one sharp observer pointed out that the choker Grimes was wearing was shaped like Musk's company logo:
Grimes wearing a Tesla choker at the #MetGala for Elon Musk is the modern version of Angelina Jolie wearing Billy Bob Thornton's blood in a vial around her neck pic.twitter.com/MFryNhv2xX

— Shira Tarlo (@shiratarlo) May 8, 2018
We can't blame Musk, really — Grimes is a bit of a phenom. The Vancouver-born artist (née Claire Elise Boucher) had breakout hits in 2012 with her songs "Genesis" and "Oblivion." She has been nominated for the Polaris Prize and has won Junos, including one this year.
Apparently, her music indirectly brought the new couple together. Page Six reports that Musk was pondering a tweet that referenced AI — in particular, a thought experiment, Roko's Basilisk, which ponders a future where evil artificial intelligence punishes those who did not help bring it into being.
Musk was going to get punny and merge the term with "rococo" for his tweet, as one does (Rococo is a design style that dates back to 18th-century Paris). But Grimes had beaten him to it — back in 2015 when she created a character named Rococo Basilisk for her video, "Flesh Without Blood."
"Elon was researching the idea of joking about Rococo Basilisk, and when he saw Grimes had already joked about it, he reached out to her," an insider told Page Six. "Grimes said this was the first time in three years that anyone understood the joke. They were both poking fun at AI."
Now if that isn't a meet-cute for the ages, we don't know what is.
Perhaps another thing bonding them together are their shared Canadian roots — Musk's mother, Maye, was born in Saskatchewan, has a handful of university degrees and a thriving modelling career at age 70. Her multi-billionaire son is no slouch either — Musk has plans to launch a mission to Mars in 2022 via his SpaceX spaceship and rocket, currently in development.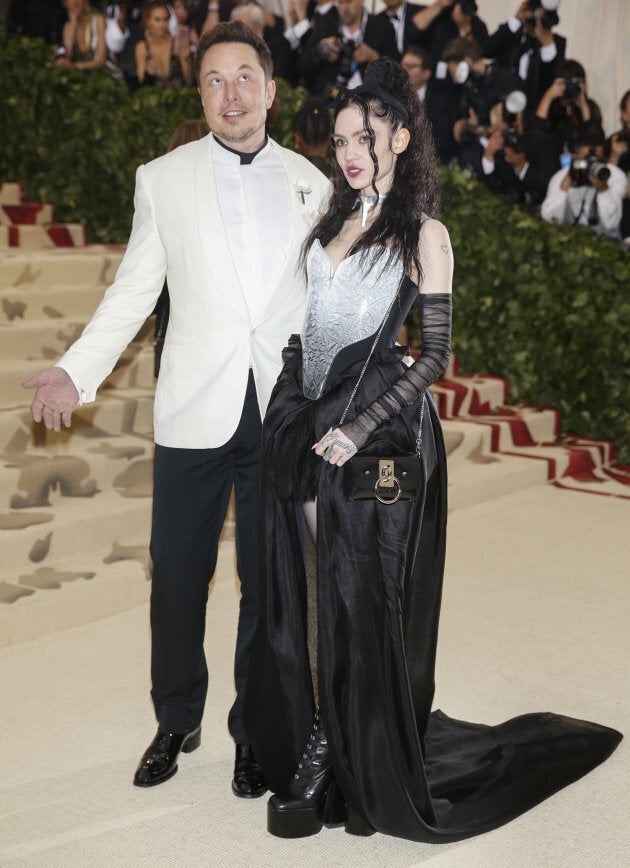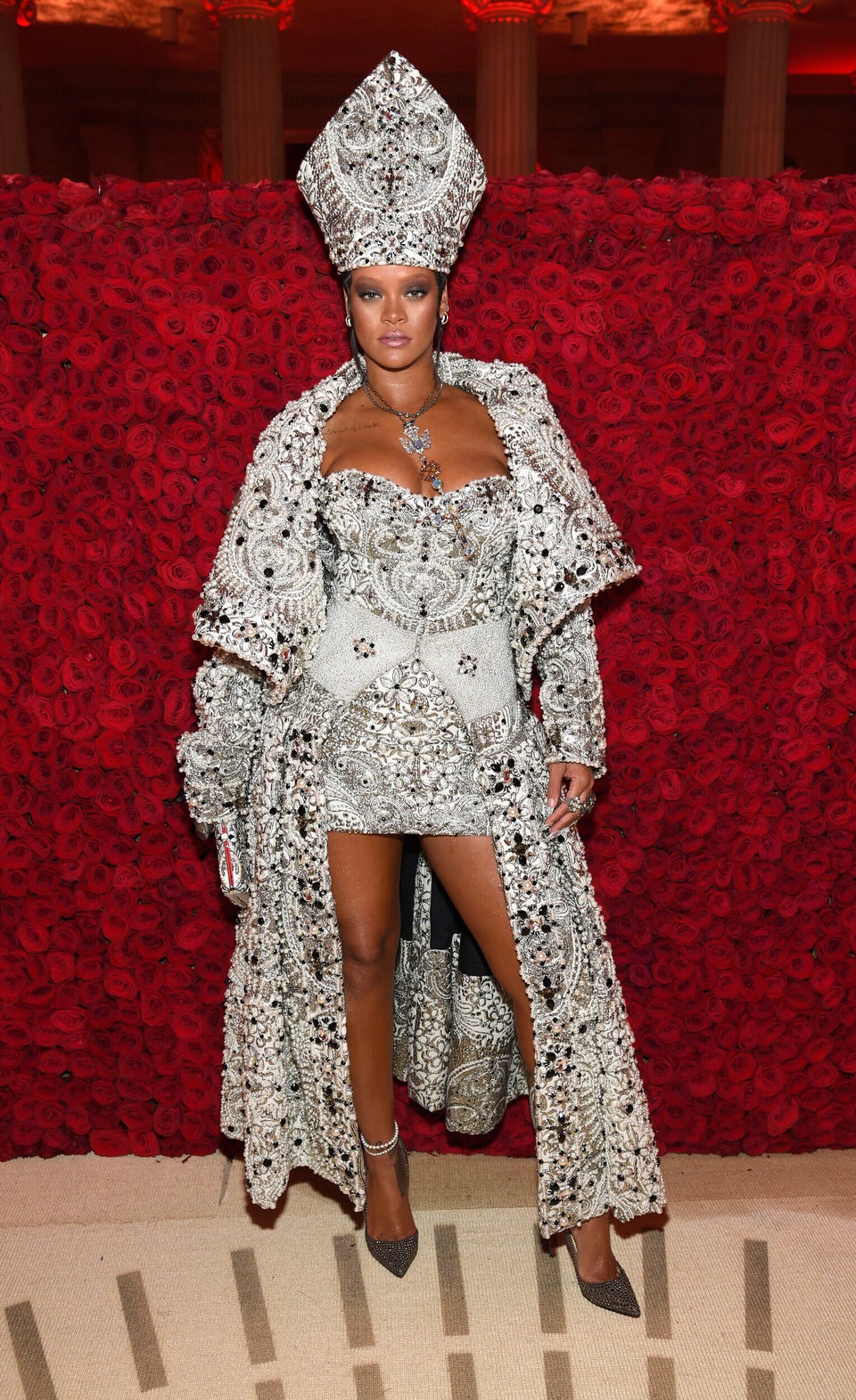 Met Gala 2018: The Best Looks From The Red Carpet
Popular in the Community