 When I first heard that Ryan Phillippe was going to be the lead of Golden Boy, I was pretty pumped.
Sure, he's probably best known for playing Sebastian Valmont, the king of d-baggery in Cruel Intentions, but for me, he'll always be Billy Douglas from One Life to Live. His return to TV (minus his stint on Damages) could've been great, but since he bailed -- reportedly because he didn't want to commit to the demands of a network series -- Golden Boy seemed to lack a certain lustre.
The most impressive thing on (new) leading man Theo James' resumé may have been Underworld: Awakening, but he truly shines on Golden Boy. The CBS/CTV show chronicles Walter Clark (James), a cop who rises quickly through the ranks from officer to homicide detective to police commissioner for the NYPD in a matter of a decade.
The series is told in a unique way, where each episode starts with present-day police commissioner Clark and those who have questions about how he got there. Clark breaks down the story and it's told in flashbacks, where we learn more about him and his colleagues, including his partner and mentor, Det. Don Owen (Chi McBride, Boston Public), his dillweed nemesis, Det. Christian Arroyo (Kevin Alejandro, Southland), Arroyo's partner, Det. Deb McKenzie (Bonnie Somerville, Cashmere Mafia), as well as Clark's one soft spot, his sister, Agnes (Stella Maeve, The Runaways).
Back to Theo James, though. Ryan Phillippe ... who, now? From a completely shallow point of view, he's pretty. The British actor looks, sounds and even acts like the product of James Franco and Chris Evans, if they mated. (Seriously, Conan and Andy would agree.) But enough about the superficial. He's good, and most importantly, convincing. James is believable as both a rookie homicide detective and an older and wiser commish. While the majority of an episode (the procedural parts) are typical, there's enough about it that makes it original and different than the other shows in its genre.
What -- or should I say who -- is most fascinating is Commissioner Clark. We learn what shaped him to who the man he is today, and it's enough to make viewers want more. They'll want to see if Owen is still a part of his life (McBride is fantastic as his gruff, experienced partner, but I believe that despite their differences, Owen and Clark could be friends), to know if Arroyo eventually gets his comeuppance (I've loved Alejandro since his Ugly Betty days, so I hate that he's a jerky asshat here) and to find out what happened to end his criminal-chasing days (spoiler alert: he now walks with a limp).
It's that kind of stuff that could give this show longevity, if given the chance. It's being promoted decently enough, I suppose, but the promos aren't exactly selling its strong points. Where it could run into a problem -- the show's only problem, really -- is when it's airing. Golden Boy debuts with what CBS is calling two special previews (on Tuesday Feb. 26 and Tuesday, March 5, at 10 p.m. on both nights) before it moves to its regular Friday at 9 p.m. EST timeslot on March 8. Will people follow it from Tuesdays to Fridays? Only time will tell. Golden Boy does seem like a perfect match with Blue Bloods, better than the tired CSI: NY. Here's hoping it settles in nicely and makes enough of an impression.
Golden Boy premieres Tuesday, Feb. 26 at 10 p.m. EST on CTV in Canada and CBS in the U.S.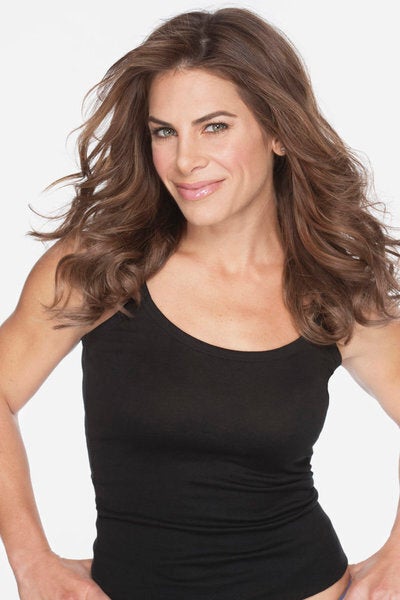 Midseason 2012-2013
Popular in the Community