A disposable coffee cup gave Michael McDaniel an idea that is set to revolutionize the world's reaction to natural and man-made disasters.
Following the messy aftermath of Hurricane Katrina in 2005, the Mississippi native was inspired to create stackable and lightweight shelters for displaced families that roughly look like stacked coffee cups.
After developing a design and model, he began presenting his idea to institutions such as NASA and the United Nations. McDaniel also formed a company called Reaction, which launched March 2014, to help him with development and production.
Eight years after his initial idea, he has come up with the Exo Housing Unit, which consists of a floor plate and an upper shell. The portable pieces can be transported easily; just one truck can carry over 20 units. Once at the disaster location, the shelter can be simply set-up by placing the shell on top of the floor plate. At $5,000, Exo shelters are also notably cheaper than the $20,000 trailers used for shelter during Katrina, according to Fast Company.
With the design finished, the company is now in production stage and can begin answering the multiple requests they have received for their shelters from around the world. First, they plan on sending their shelters to Syria in an effort to help some of the 7 million people who have been displaced due to civil unrest.
To raise money for production, the company launched an online campaign through the crowdfunding site, Indiegogo. After reaching their goal of $50,000 for Syria, they're now allowing donors to suggest locations for their next shipment. Donors give in exchange for goodies like t-shirts, stickers and 3D mini exos. For larger sums like $1,000, they are offering four-night rental of a shelter during the South by Southwest 2015 festival in Austin.
McDaniel's ingenious idea will soon be improving the quality of life for millions of people without shelter around the world – and it all started with a cup of coffee.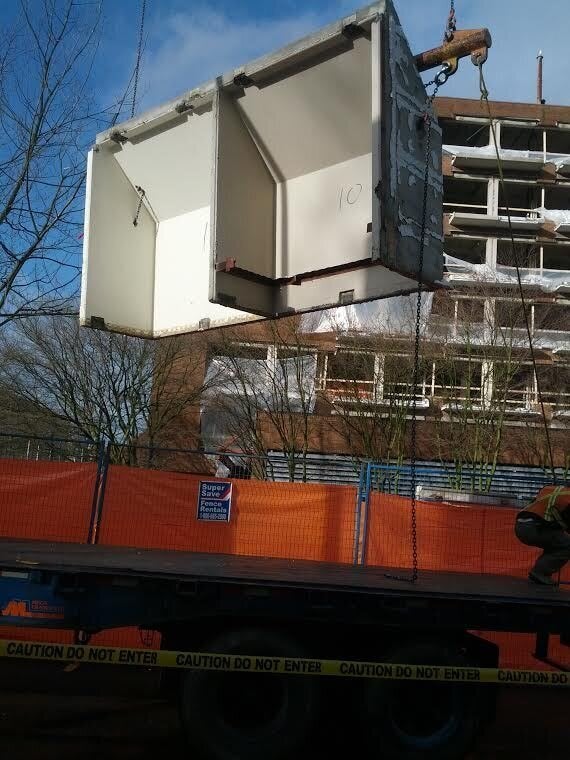 Vancouver Jail Into Affordable Housing