We're all over the menswear styles that are rocking spring 2014 but Emma Stone's take on the trend fell a bit flat.
While we love the idea behind the suit, the whole look misses the mark thanks to the oversized blazer, which gave the petite "Gangster Squad" star a rectangle shape.
Fortunately, the 25-year-old's makeup was spot on: a smoky grey eye and a glossy nude lip softened up the androgymous ensemble.
Emma was joined by co-star and real-life boyfriend, Andrew Garfield, who complemented his girlfriend's suit with a brown blazer and blue button-up.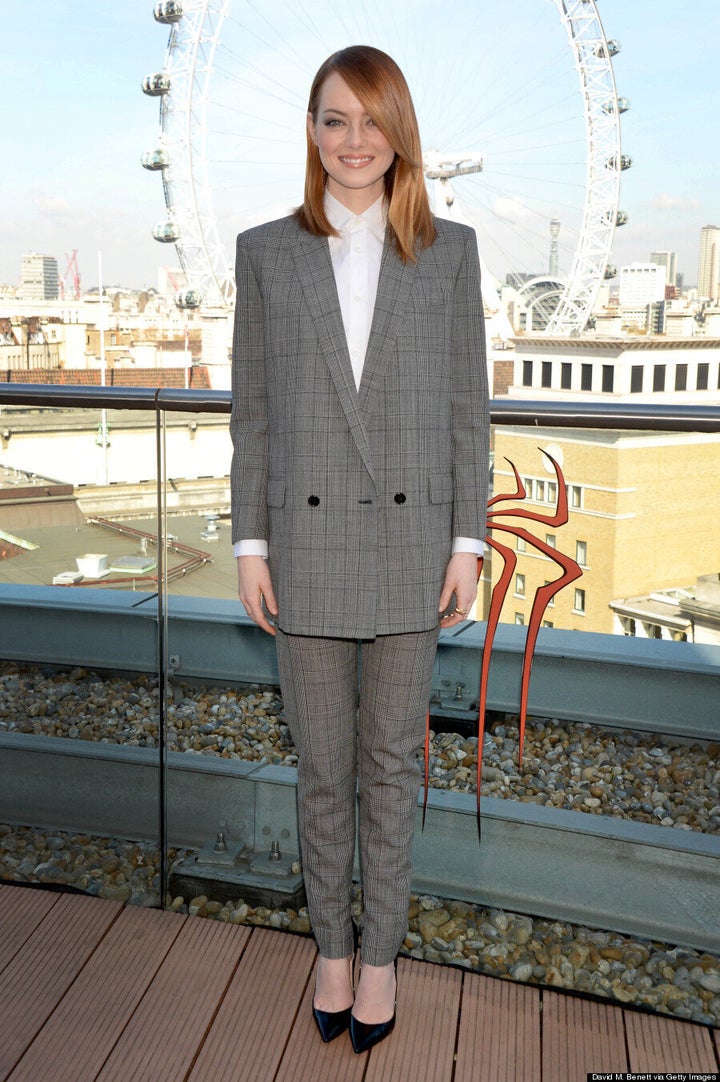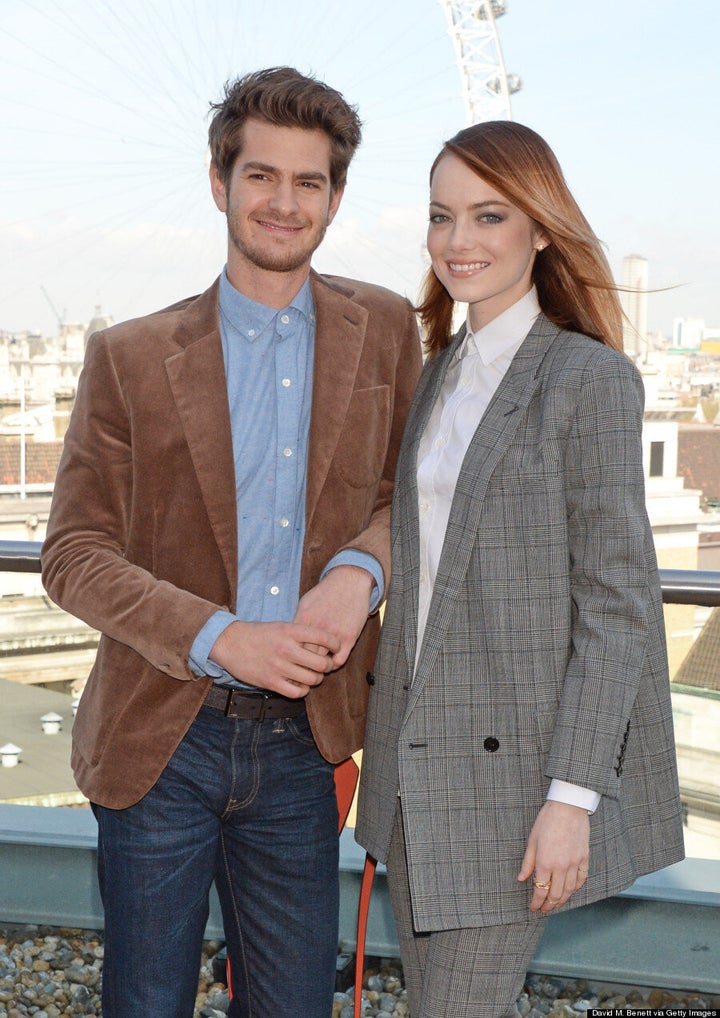 These celebs wore the look better: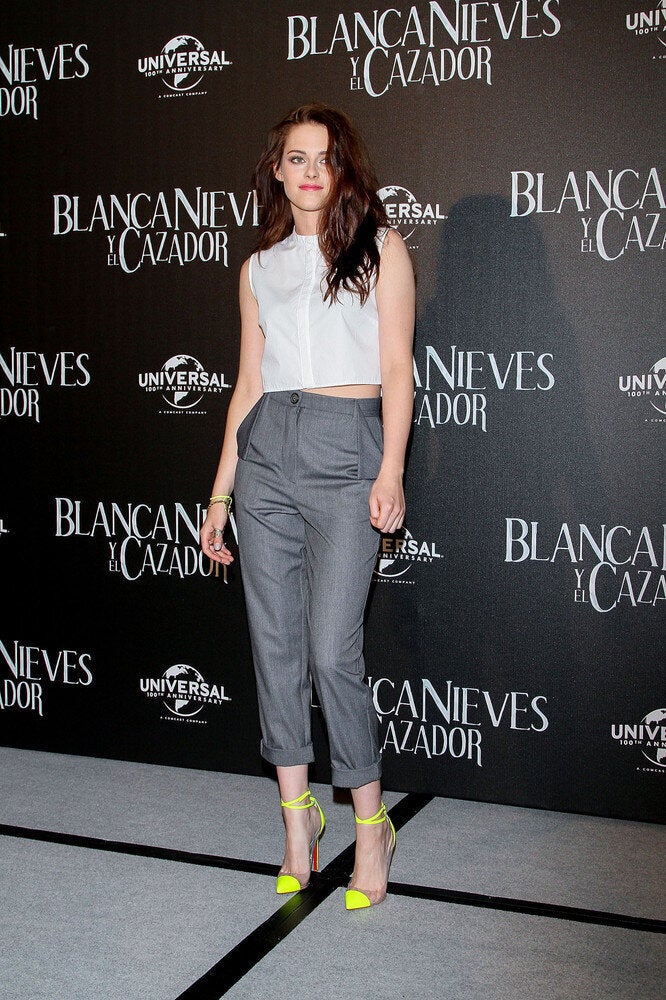 Celebrities In Menswear-Inspired Clothes