Although she's too young to cast a ballot herself, a Grade 6 student in Calgary Centre sat down with federal election candidates for her family YouTube show.
Emma Sveistrup, 11, interviewed Calgary Centre Liberal candidate Kent Hehr, the Green Party's Thana Boonlert, and Jillian Ratti from the NDP for her YouTube show, The Owls Nest.
According to CBC News, Conservative candidate Joan Crockatt initially accepted Sveistrup's request for an interview but then backed out. After CBC followed up with her, Sveistrup's father said he got word that Crockatt's campaign manager would try to arrange an interview with Emma.
Sveistrup's father told Newstalk 1010 the idea for the episode came from a school project, where kids had to convince their fellow students to vote for a candidate they drew out of a hat.
"She came home and was talking about that project and then I think it was probably my partner Leah who said, 'well why don't you invite them on the Owls Nest?'" he said.
"So we did, and it all just sort of snowballed from there."
The Owls Nest is a family project that allows the two Sveistrup kids, Josef and Emma, to develop their talents in videography, public speaking and acting.
"I think that the Owls Nest episode might help a lot of people with who they want to vote with, and it helped me too," she said.
The interviews with the three candidates were shot in different locations and compiled in a 17-minute video, described as a "fun and educational" look at federal politics.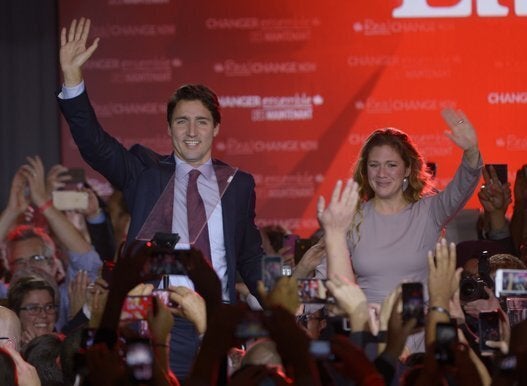 In Photos: Canada Election 2015