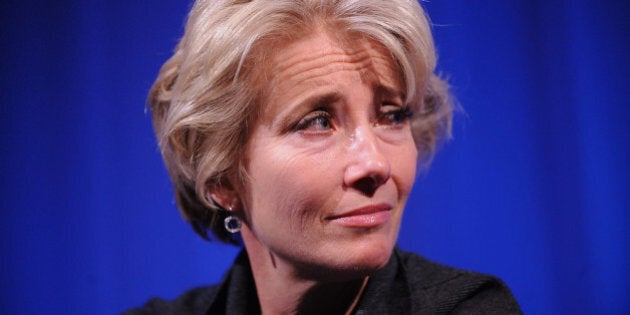 Oscar-winning actor Emma Thompson has added her name to a petition to stop the controversial use of seismic air cannons for oil and gas exploration in Canada's Arctic.
"Inuit have been stewards of the Arctic for millennia and it's terrifying to think the region could be devastated by the by the greed of oil companies in an instant," the "Harry Potter" star said in a statement from Greenpeace Monday.
Thompson criticized seismic testing as a threat to Arctic marine life which is already susceptible to the effects of climate change. She underlined the repercussions of prioritizing money over the environment.
"If companies get away with drilling for oil, communities will then have to deal with oil spills in Arctic waters that are impossible to clean up."
Other high-profile figures who have signed the petition include author Naomi Klein, Green party Leader Elizabeth May, "Xena: Warrior Princess" actor Lucy Lawless, and former deputy prime minister Sheila Copps.
A representative from Environment Minister Leona Aglukkaq's office responded to the statement with a swift criticism of Greenpeace.
"Greenpeace's campaign of misinformation against the seal hunt has had devastating and lasting impacts on Inuit and their traditional way of life," said press secretary Shane Buckingham to The Huffington Post Canada. He added since the Clyde River case is before the courts, the government could not offer further comment.
"Our Government has and will continue to stand up for Inuit to ensure their traditional way of life is respected," he said.
Last year, Thompson spent 10 days in the Arctic campaigning with Greenpeace. The longtime humanitarian brought her teenage daughter with her on the trip to show her what's going on in the north.
"If we destroy [the Arctic], we are going to end up with a planet that is no longer liveable on," she told CNN at the time. "And we will have nothing, we won't have any economies to sustain."
Seismic testing is a controversial method of energy exploration utilizing airguns to blast loud sound waves underwater to detect oil and gas deposits. Opponents say it will have detrimental effects on marine life in the waters off Baffin Island.
Airguns used for seismic testing are 100,000 times louder than jet-engine takeoffs, according to Oceana. Standard jet takeoffs hover around 140 decibels, whereas the sound levels from seismic airguns measure upwards to 250 decibels underwater.
Residents are concerned the intensity of the sound waves will kill marine life.
Clyde River Mayor Jerry Natanine told "Keep Narwhals Real!" documentary filmmakers last month the proposed project would authorize sonic blasts every 15 seconds during the ice-free months between July and October for five years.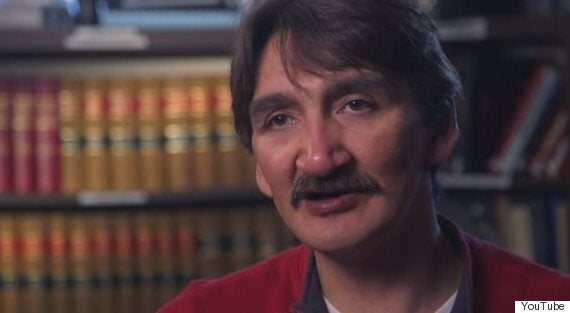 Natanine speaks to filmmakers about concerns related to seismic mapping in the Arctic.
"Every day, all day, all night," said Natanine.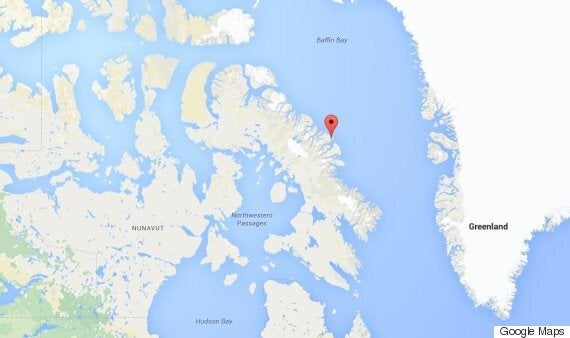 Clyde River, Nunavut. Credit: Google Maps
The consortium was granted a five-year licence from the National Energy Board last year to begin seismic testing.
Clyde River Solidarity Network calls the approval "a clear and direct violation of international protections for the human rights of Inuit as Indigenous Peoples."
The group adds, "this approval was granted despite clear and widespread opposition from representative Inuit organizations, community leaders, residents, and Nunavut's land claim regulatory boards" and that it serves as a threat to the "way of life of coastal Inuit."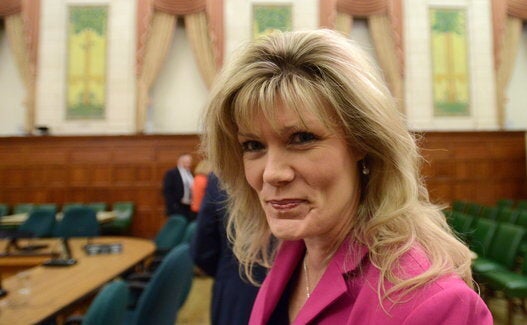 MPs of First Nation, Inuit Or Métis Descent