Forget late night talk shows, the kids with the real questions can't stay up that late!
During the rounds of her promotional tour for "Beauty And The Beast", actress Emma Watson stopped by the Entertainment Weekly offices to answer a few questions. Little did she know, the questions were being asked by some of her littlest fans.
Check out the video below:
"Where did you get these kids? They're all so cute. This is craziness," she exclaims at the start of the short video originally posted in February.
The clip, which is going viral again thanks to Twitter, features a dozen kids asking Emma about two of her most popular roles: Hermoine Granger and Belle.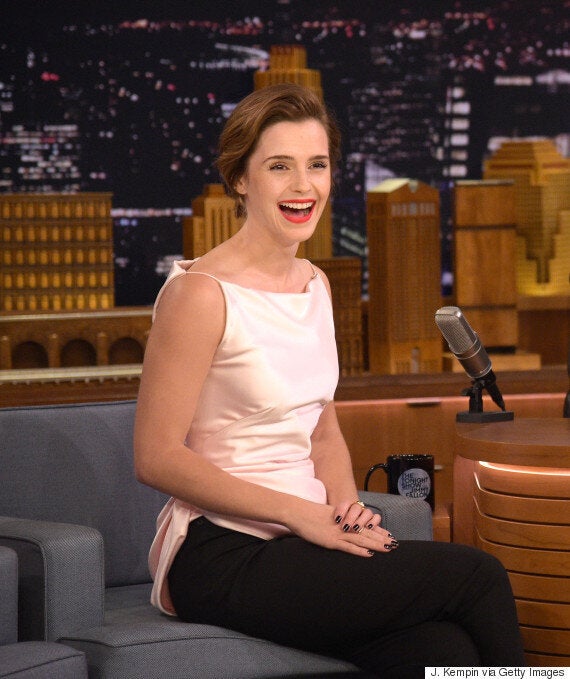 Watson embodies the characters so perfectly, some of the kids can't even tell her apart from the onscreen heroines, like five-year-old Amira who specifically has a question for Belle. Not one to mess with the fantasy, Watson does her darndest to respond in character, which was probably easy since the goodness of book-loving Belle is perfectly in tune with Watson's positivity — which she encourages her interviewers to maintain on their own.
When asked by five-year-old Jacob who would win in a fight between Harry Potter and Darth Vader, Watson didn't need to think twice, picking Potter and telling Jacob "you're only going to get so far in life when you're cold and dry and mean."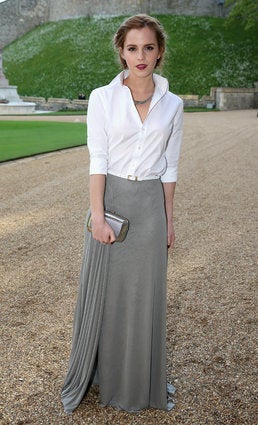 25 Times Emma Watson Looked Flawless