Let's give it up to Emma Watson for having the most surprising look of the night at the 2014 Golden Globes!
The Dior Couture gown, which featured short sleeves, a sash and a thigh-high slit, was the perfect cover for the unexpected pants which were cropped so we could see her super-high pumps.
So, has Emma started a new trend? Will celebs start wearing the backwards mullet? Are pants now red carpet approved?
Let's wait and convene again come the 2014 Oscars. In the meantime, well done Emma!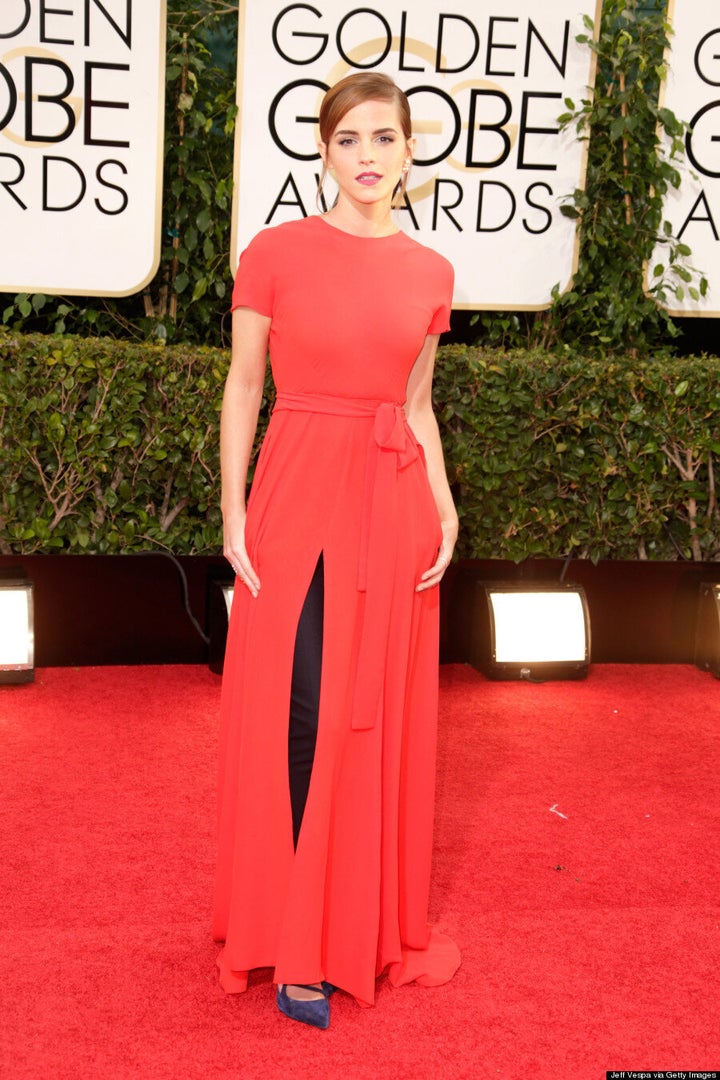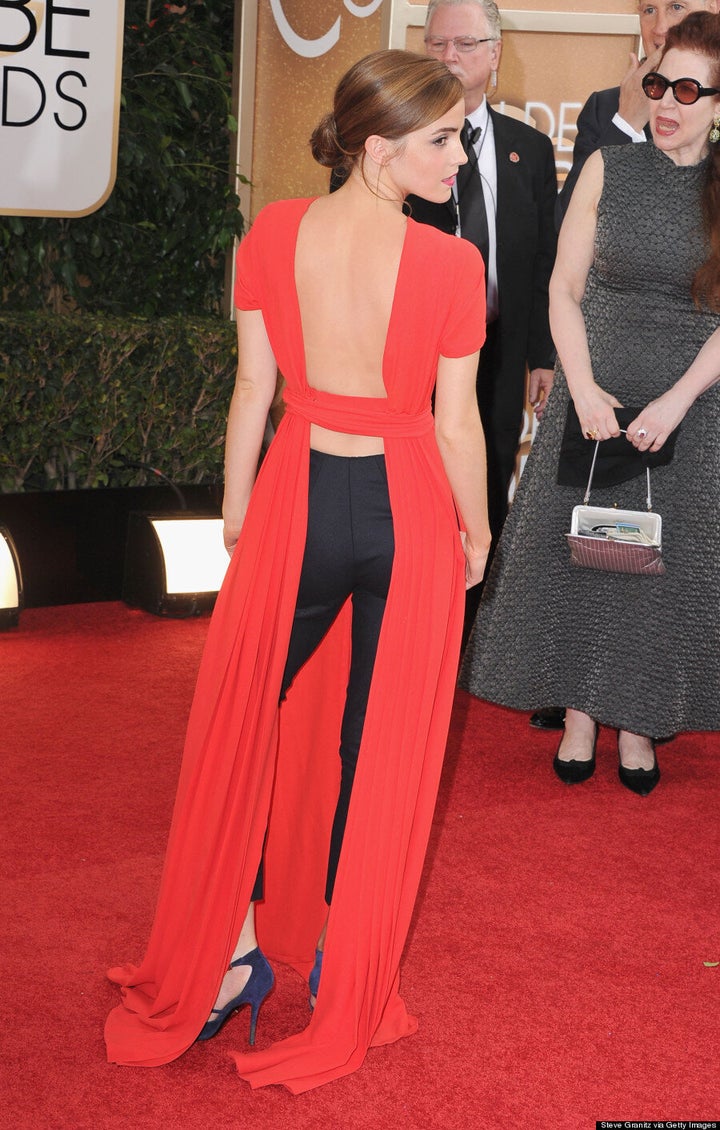 Emma's surrounded by other gorgeous outfits: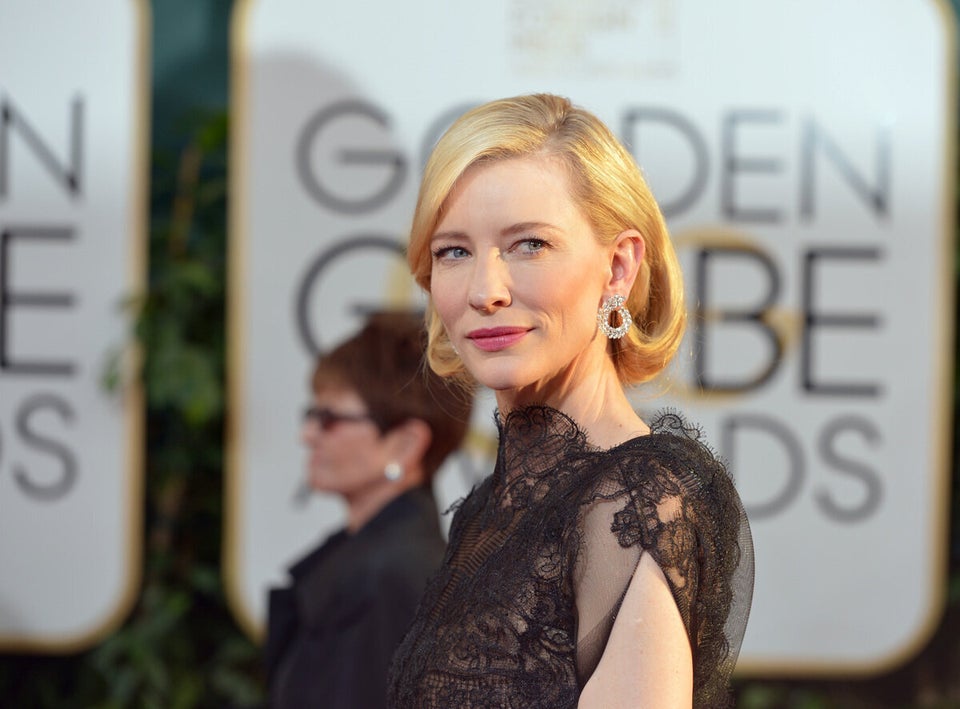 2014 Golden Globes Red Carpet
Like this article? Follow our Facebook page

Or follow us on Twitter
Popular in the Community