While some celebrities wore black and white pins to show their support for the Time's Up movement at the Oscars, Emma Watson wore her feelings on her sleeve ― er, arm ― on Sunday.
At the Vanity Fair bash after the Academy Awards, the 27-year-old actress debuted a large temporary tattoo that read "Times Up" in black cursive ink on her right forearm.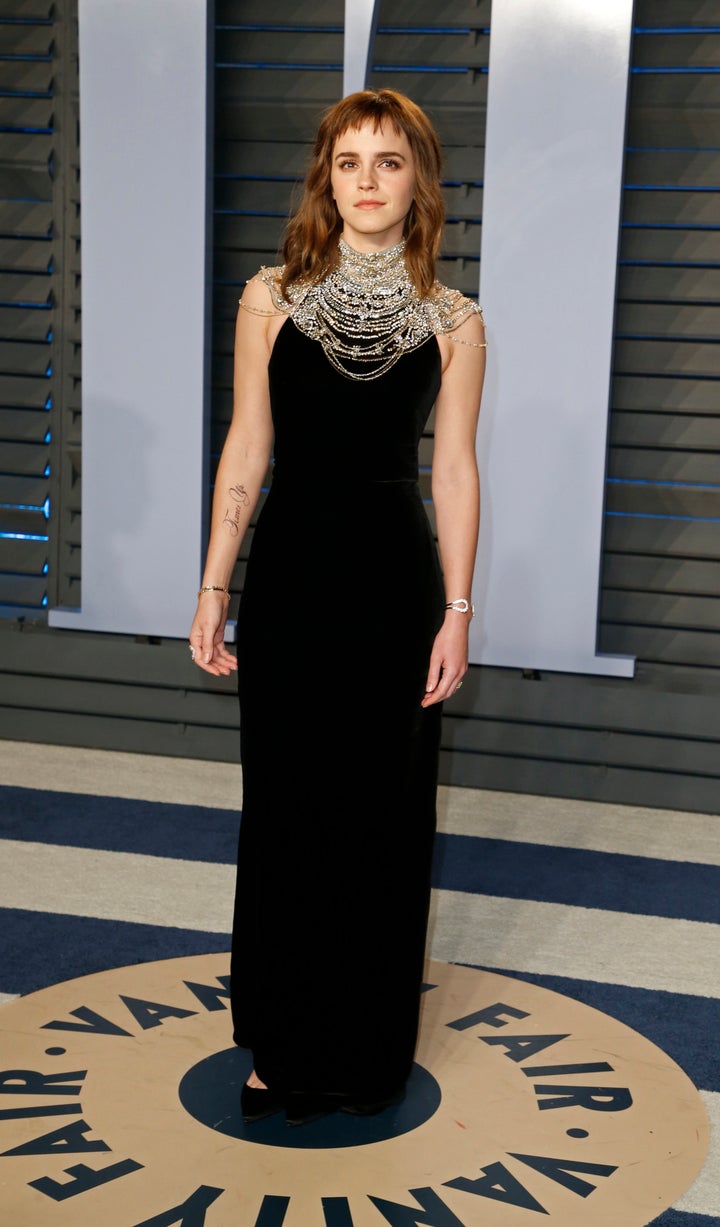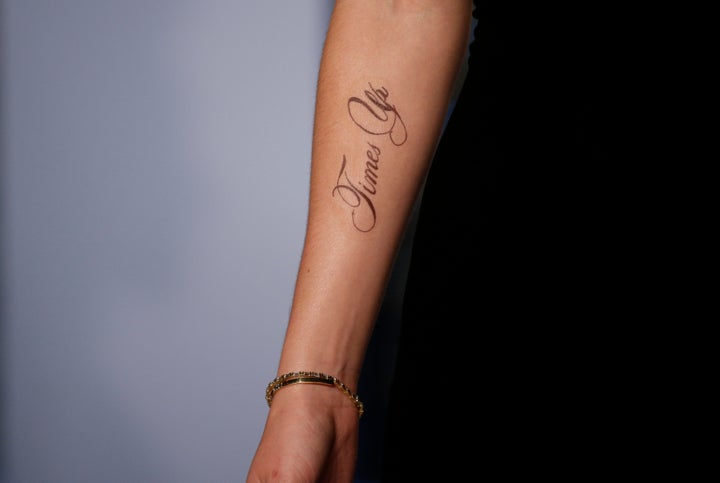 Watson later responded to the grammatical error with a funny tweet:
The Time's Up initiative was started earlier this year by women working in the entertainment industry. Its purpose is to combat sexual harassment and workplace inequality in Hollywood ― and everywhere else ― and also includes a legal defense fund.
Watson has been a staunch supporter of the movement from the very beginning.
"The clock's been ticking on the abuse of power," the actress wrote in a message on Instagram after the initiative was announced. "I stand in solidarity with women across every industry to say #TIMESUP on abuse, harassment, and assault. #TIMESUP on oppression and marginalization. #TIMESUP on misrepresentation and underrepresentation."
Watson recently donated $1.4 million to the U.K.'s Justice and Equality Fund and signed an open letter with British women in the entertainment industry in an effort to make Time's Up a global movement.
"There is no question that #TIMESUP should be and will be a global movement. A movement that is defined and led by those affected by the problem, not by those in power," Watson wrote on Instagram in February.