Emanuel Jal was a child soldier in South Sudan. Now he's a Canadian businessman. In between, he's been an acclaimed rapper, author, and documentarian, and he also co-starred in a film with Reese Witherspoon.
"I came to Canada with nothing, and now I have three businesses that employ Canadians," Jal says proudly, using his personal journey as an example of why we should welcome refugees to Canada. "They know where they come from so when they get here and get an opportunity — boom! — that's it."
That is certainly how Jal has lived since escaping his past as one of the Lost Boys of Sudan, 20,000 or so young children left alone in a war zone, where he later became AK-47-wielding soldier — at the age of eight.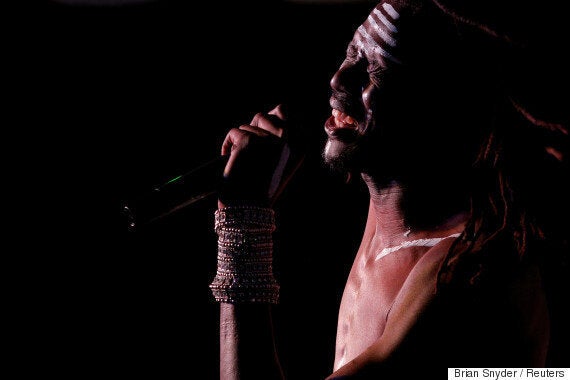 "When my country was torn by the war, we kept running from one place to another. My mom died, my uncles, my aunties. You walk in the wild for days and you can't even remember what happened," Jal says of his youth during the Second Sudanese Civil War.
His dad gave him up to enlist in the Sudan People's Liberation Army while Jal joined a convoy of Lost Boys en route to a refugee camp in Ethiopia.
"I came to Canada with nothing and now I have three businesses that employ Canadians."

— Emmanuel Jal
"I had to walk hundreds and hundreds of miles. Some children died of starvation, some died of dehydration. Some were eaten by wild animals. When we arrived in Ethiopia, we thought we were going to go to a better place [but] the refugee camp was run by rebels.
"The UN thought they were running it — in the daytime it was UN, but the nighttime, it was the rebels. So we got taken to a training camp and that's where I became a child soldier."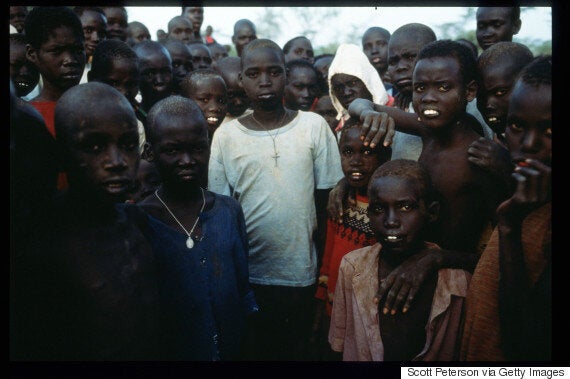 Jal is telling me this while sitting in the teacher's lounge of Central Toronto Academy, a high school with a number of refugee students and a refugee principal. He's just finished a performance in the auditorium during which he told the students about his past.
The concert at Harbourfront's Fleck Dance Theatre is raising funds for his own charity, Gua Africa, which builds schools in East Africa and gives scholarships to young Sudanese refugees, and Matthew House, an organization that provides shelter for asylum seekers in Toronto.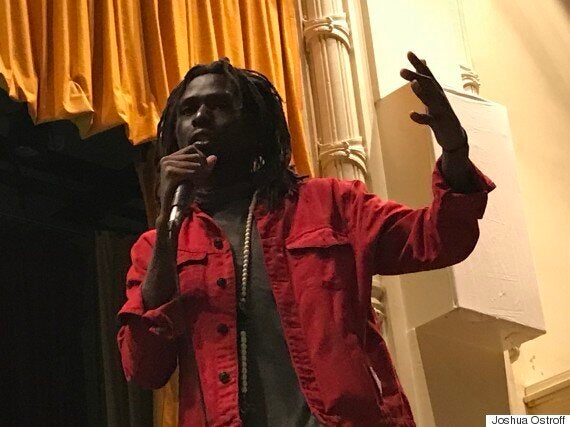 He remained a child soldier in what is now South Sudan for four years, he says.
"I was in the war for two reasons, to revenge and I wanted a bike. That's what made me want to have a gun. And when you have a gun, you have respect and you can eat. You can just walk into any village and haul your gun, and get food," he says.
"Children don't know you die once. The beat of an AK-47 is addictive, it's fun. The only part that is not fun is when you lose your friends. You think they're going to come back tomorrow but that's it. Kids don't understand death."
He was eventually rescued by a British aid worker and smuggled to Kenya, where he wound up living in a Nairobi slum after the worker died in a car accident. But this was where he found his calling by combining hip-hop music and political activism, which led to a hit song in Kenya.
"Canada is saying, we have a lot of immigrants, we have space for you — come. That was really powerful."

— Emmanuel Jal
Unable to return to his homeland, Jal made it to the UK in 2005, where he remained for several years, releasing the 2008 album "War Child" as well as a documentary of his life with the same name, which premiered at the Tribeca Film Festival and won the Audience Choice Award. An autobiography followed the the next year.
Jal arrived in Canada in 2012, where he soon found himself co-starring in "The Good Lie," a film about Sudan's Lost Boys that co-starred Reese Witherspoon and had its world premiere in his new hometown's Toronto International Film Festival. He landed some songs on the soundtrack, too, including "Scars," his duet with Furtado.
He has since opened up a cafe in Toronto called Jal Gua, which helps support his charity, and launched a dietary supplement for vegans, also called Jal Gua. It means "walk in peace" in the Naath language and contains a blend of Sorghum and Moringa, thousands-year-old staples of African cuisine.
He still runs his own record label — this spring he performed at the SXSW music festival's ContraBand Showcase, featuring artists from countries included in Donald Trump's travel ban — and mentors young refugees who came to Canada as unaccompanied minors and live at Matthew House.
Jal has been moved by the reception has has seen Canada give refugees over the past few years.
"It shows the generosity of the people, the conscience of the Canadians, to accommodate people who are running away from difficult environments. Canada is saying, we have a lot of immigrants, we have space for you — come. That was really powerful," he says.
"Other countries' people are scared, especially the U.S. But even though the neighbour was not really welcoming, Canada stood by what they believe in."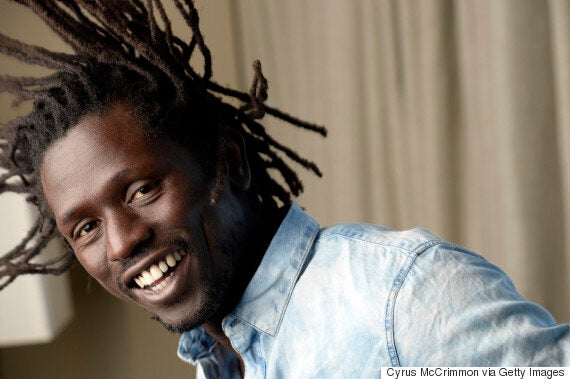 Of course, he is aware that not all Canadians have been on the same page when it comes to accepting refugees, but he blames that mostly on misconceptions.
"[People think] that they (refugees) are coming to take our jobs, they are desperate people, needy people, violent people, dirty people, sick, traumatized. But people forget the resilience; they are human beings that have survived. And the journeys they have overcome, we can learn a lot from it; we can learn courage, we can learn faith, we can learn resistance, we can learn endurance, we can learn loyalty. We can learn so much from each and every refugee."
"People forget the resilience; [refugees] are human beings that have survived. And the journeys they have overcome, we can learn a lot from it."

— Emmanuel Jal
And while they can contribute their talents and stories, like he has, Jal points out another important lesson that we could all take to heart.
"[Refugees] can inspire Canadians to be grateful for what they have. People don't know to be grateful. You wake up and there's no bomb here. You wake up and nobody's coming to arrest you in your house. You get sick and you have a free hospital," he says of the "little things" we take for granted.
"Gratitude is the key for enjoying peace."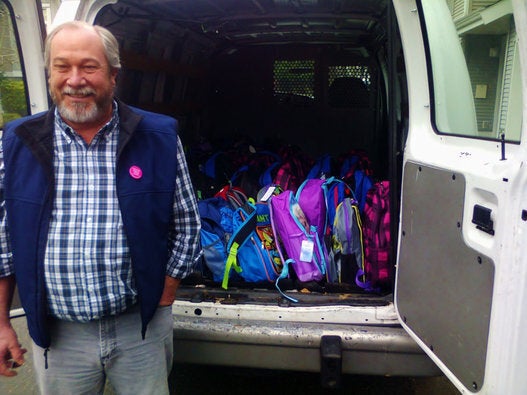 Great Things Canadians Have Done So Far For Syrian Refugees