Two thumbs down. That's what most bosses give employees who use emojis at work, according to a survey developed by staffing firm OfficeTeam.
An overwhelming majority of managers, at 79 per cent, said they think it's "unprofessional," and 19 per cent said the symbols are sometimes acceptable. Only 5 per cent of bosses thought they were "fun," while the remaining were undecided.
More than 400 office employees included in the survey had similar feelings; 64 per cent said they pretty much never use them, while 36 per cent said they'll sometimes insert an emoticon.
Emojis more common with millennials
The trend could be changing. According to Mashable, people under 35 are more likely to use emojis, as they're less concerned with "hiding parts of their personalities" at work and remaining strictly professional.
While Gen X and Boomers remain reluctant to embrace emoticons, younger workplaces using messaging systems such as Gmail and Slack are already incorporating GIFs, YouTube videos and emojis in their communications.
They may be on to something. A 2013 study by the Florida Institute of Technology found that the symbols increase the "perceived friendliness" of co-workers, and can convey human emotion in otherwise impersonal messages.
Tips for using emojis at work
Based on their findings, OfficeTeam suggests that employees limit their use of emoticons, especially when interacting with company leaders. If you're going to use the symbols, the staffing firm says to avoid ones with unclear meanings that can lead to misunderstandings (so probably not this one 😏).
When in doubt, they advise to use good ol' words, or, dare we say it, maybe even talk in person.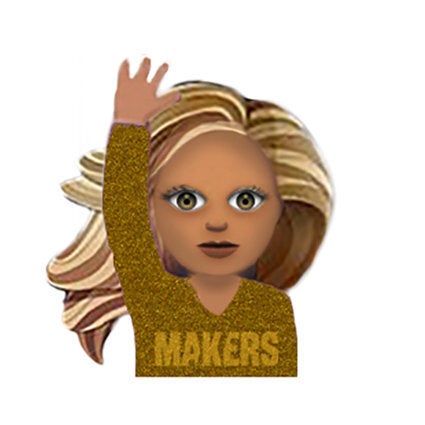 Feminist emojis