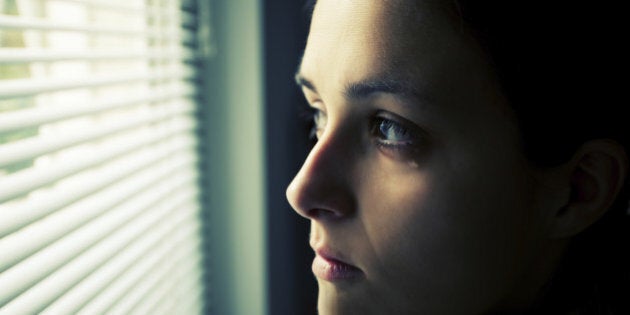 How do you deal with emotional pain? The kind of pain that sits in your heart and occasionally (sometimes without warning) breaks your heart just a little bit, and you feel an overwhelming urge to cry. Many of us can relate to that.
Let's consider the unfortunate events that took place on Sept. 11, 2001. I knew none of the people who died personally -- but that does not stop the pain. I expect that had I known anyone on a more personal basis, my pain would be just a little more intense. During a time like that, it is hard to believe that it can be more intense. Yet, as we all know, life must go on for those of us who were left behind.
The question is, "How do we continue on when we are in pain?" Valid question, and here are a few of the solutions I offer to people:
It is OK to suffer from pain. Do not believe that you do not have the right. Perhaps you do have a family member who passed away or a beloved pet that died. As children we were embarrassed to cry in front of people, and we have carried on that belief into our adult lives.
It is OK to cry or hurt. So the first solution is to stop trying to cover or bury your emotions -- instead, allow them their freedom at the appropriate time.
The reality is that your bully, or your difficult person can cause you an incredible amount of emotional pain. It isn't the same as death, but emotionally it can be just as exhausting.
My grandfather passed away while I was in England working for some clients. I knew he was dying, and had made the decision to leave on the business trip anyway. I did say goodbye to him -- and discussed my decision (with their full support) with my dad and family. I was hoping that he would wait a little longer (20 years might have been nice), but his time came just after I arrived in London. I found out the news during the lunch break of one of my all-day seminars.
Obviously, I had to continue on during the day and not let my emotions take control. I was allowed to feel pain -- just not right then. I applied a little trick that I share in my stress management programs: I took the emotional feeling (in this case, sorrow) and put it into an imaginary "box" in my head. I closed the lid on the box and picked a time later on when I felt I could open the lid and deal with the emotion.
The mistake that some people make is to never open the box.
I had to continue on with my job. I also needed to cry and deal with my own sorrow (and guilt, in this case). So I allowed the emotion to sit in the box, and I would deal with it when I was alone in my hotel room.
We can do the same thing with the emotional pain that our bully/difficult person causes us. Allow yourself to close it up sometimes, so that it is not affecting all areas of your life. Give yourself permission to be happy, even though you are dealing with an incredible amount of pain and emotional turmoil. Don't let your bully/difficult person ruin every aspect of your life.
The mistake that some people make is to never open the box. As far as dealing with emotion in a healthy way, it is imperative that you go back to that box fairly soon after you closed the lid. You will notice that this technique works when you are dealing with the death of a member of your immediate family. It amazes me how well people stand up at the wake, and the funeral, and many don't cry at all. They will, it will just be at a time of their choosing.
The next technique is used when the emotions are stronger than the lid on the box. Your tears just come anyway. I happen to be quite good at a silent cry. You know the kind -- you are driving down the highway singing away to a song, and before you know the tears just start on their own. Of course, that works great for many of us (especially if we are in the car alone). But sometimes, those tears just start in a meeting, while working at your desk or while walking down the hall.
My solution is to let them come! While the tears are streaming down your face, take deep breaths (you need oxygen to steady your emotions). The next step is to continue doing what you were doing (and pretend that you are not crying). Honestly, just keep going! So what if you are in the middle of a conversation? Just keep going! Pretend you don't notice.
Your voice will waiver, your hands will shake and the tears will fall. Keep going. This will probably only last for 15 to 30 seconds if you don't call attention to it (really -- it doesn't take that long to get back into control -- I dare you to try it!. The person you are speaking with will probably ask you if you need a minute -- the answer is "no." Keep going.
If you really do need to stop, do so. Don't feel that you need to explain to your co-worker why you are crying. Just tell them you'll be back in 10 minutes ready to continue. But try talking right through it -- you can do it. Ever had to give eulogy? Of course we cry during that, but we have to keep going. And after a little while, our normal voice returns and we get control again.
1. It is OK to suffer from pain and to cry or hurt. Don't apologize for being an emotional person. Take pride in yourself. You are a caring and loving individual. Why should we apologize for that?
2. Don't try to cover or bury your emotions.
3. Take deep breaths, but let the tears come anyway.
4. Keep doing what you were doing before the tears started!
A book that helped me a lot is called Emotional Confidence by Gael Lindenfield (Harper Collins Publishers). I picked it up in London after my grandfather died, but you could get your bookstore to order it for you.
Follow HuffPost Canada Blogs on Facebook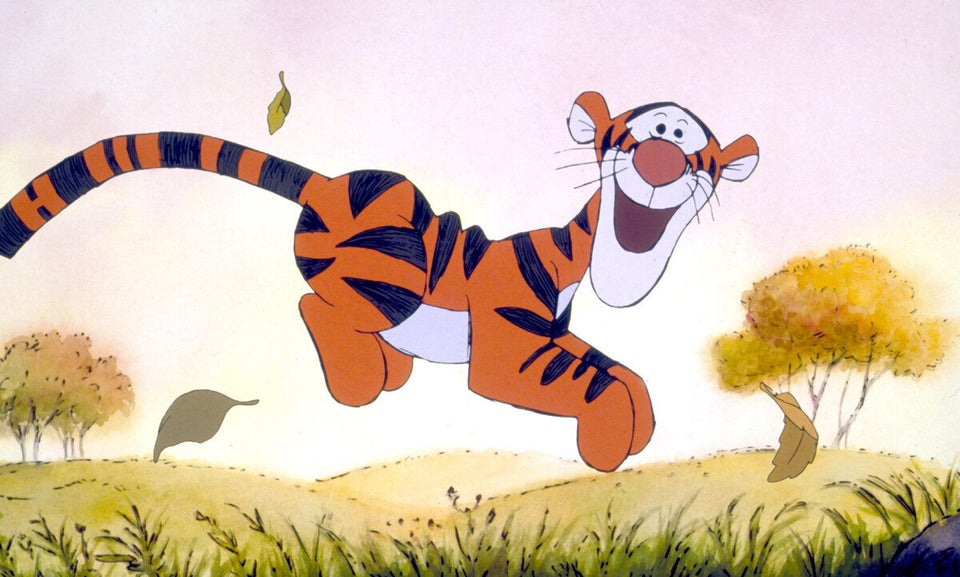 16 Things To Do When You're Feeling Sad
Popular in the Community