By: Nicole German. Maddie's mom and founder of the Maddie Project.
Around four years ago I sat in my then company's all-hands meeting listening to my then CEO's opening remarks. His words were all about the role of empathy in the workplace and extending not only compassion but more importantly empathy to others in our every day jobs. He shared his perspectives and his learnings. I listened and absorbed.
But it wasn't really until a year or two later that this notion of empathy really hit home with me. Not in the work place but rather with my then 12-year-old daughter that was severely struggling with anxiety and depression.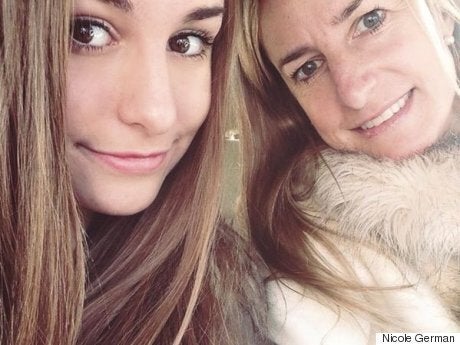 Compassion is a feeling of deep sympathy and sorrow for another who is stricken by misfortune, accompanied by a strong desire to alleviate the suffering.
Yet Empathy is the experience of understanding another person's condition from their perspective. You place yourself in their shoes and feel what they are feeling.
So the difference between compassion and empathy is that with compassion you feel sorry for someone because they don't feel well. And empathy is you try to relate to how that person feels.
And while it might be very clear what that means in words -- to truly practice compassion vs. empathy is quite different.
One of the most common questions that I get asked by youth, parents, teachers and people all over my community is "I have a friend or a family member is suffering or I think there is something wrong but I don't know what to do or how to help."
And while we aren't doctors, clinical experts or parents there are things that we as individuals can do that can help.
We can most definitely be empathetic to those that may be suffering or we may be worried about.
Showing empathy along with compassion can go a long way.
Let me give you an example. Maddie used to say to me some mornings that she was really sick ... She would say "Mom -- I'm so tired -- I can't get out of bed." But I mean REALLY so tired -- not just like a teenager that stayed up too late watching "Gossip Girl" tired.
But she was so physically and mentally exhausted because she was sick with depression and she really and truly could not get out of bed. And that was hard for me to understand because I'm the type of person that if you get up and have a shower and get dressed you will feel better... but the reality was ... she physically could not able to get out of bed.
And since I have lost Maddie in the last year and a half through my grief there are days that I too feel like I can't get out of bed and it is very hard to describe to someone and a very frustrating feeling.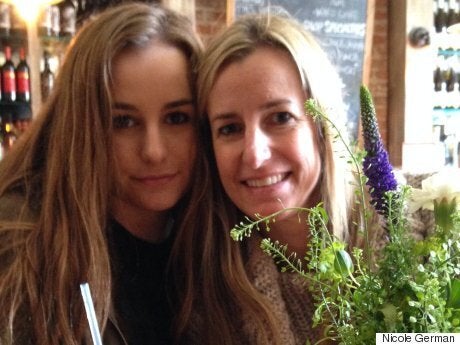 So with this example about Mads not being able to get out of bed... while at the time it was really hard for me to imagine that... I would sit with Mads or even get into bed with her and snuggle her up and talk to her about it. Show her that I cared and was really trying to understand and be supportive.
I would share how I thought that must be really hard and frustrating to feel so tired because you're sick that you can't get out of bed and I that I couldn't imagine how that feels but would sit with her and tell her that I was there for her and we could hang out together until she started to feel a bit better. So even though I didn't make her better -- she knew that she was not in this alone and I was able to show empathy.
Be patient - when someone is struggling it is really hard and while they may look OK on the outside, on the inside it is really hard for them. So don't rush or push them too hard. Take the journey with them.
The same if a friend makes plans and cancels last minute... and does this often... maybe there is more to it.
Or for the teachers... if a student seems to suddenly be struggling in school or seems nervous in class... maybe there is more to it.
Showing empathy along with compassion can go a long way.
So what are some simple ways that you can show empathy for someone that you know or think might be struggling?
• Be patient - when someone is struggling it is really hard and while they may look OK on the outside, on the inside it is really hard for them. So don't rush or push them too hard. Take the journey with them.
• Don't judge - just because one isn't acting the way you expect or even others expect -- don't be quick to judge them. There truly might be a lot more going on in their world than meets the eye.
• Try to look at things from their perspective - what would it be like to feel so tired you couldn't get out of bed?
• Extend your hand and let them know that you are there - openly let them know that you are there, even if they don't take you up on it, just know that you are there for them when and if they need you is so important.
• Talk openly with them - be open and honest, let them know you are worried or want to help.
Maddie was always a helper -- and even though she struggled so deeply there were many occasions when she asked me to help her friends that were struggling and even though I was so exhausted and fearful for my own child she taught me that we still needed to open our arms to others as well -- and so we put our challenges aside to help others.
So while you may not be able to cure them, you can open your arms or open your doors and give them a safe space, a hand to hold or just lie next to them when they can't sleep.
You won't regret it -- I know I didn't. And in that moment it can change the world for them.
If you or someone you know is at risk please contact your nearest Crisis Centre or call Kids Help Phone at 1-800-668-6868 to speak to a counsellor.
Frame Of Mind is a new series inspired by The Maddie Project that focuses on teens and mental health. The series will aim to raise awareness and spark a conversation by speaking directly to teens who are going through a tough time, as well as their families, teachers and community leaders. We want to ensure that teens who are struggling with mental illness get the help, support and compassion they need. If you would like to contribute a blog to this series, please email cablogteam@huffingtonpost.com
The Maddie Project is a community effort in support of youth struggling with depression and other mental health related concerns. Driven by community collaboration and events, the project's goals are to raise awareness by sparking conversations about youth depression and mental health concerns as well as to help provide uninhibited access to support for youth and their families.
The Maddie Project was founded in April 2015 in memory of Madeline Grace German Coulter. To date the project has engaged 100s of thousands in active conversations around youth mental health and has raised over $1 million dollars in partnership with North York General Hospital Foundation towards the development of Maddie's Healing Garden and support of other child and adolescent mental health services at North York General Hospital.
To learn how you can get involved or contribute visit themaddieproject.ca or follow us on Twitter or Facebook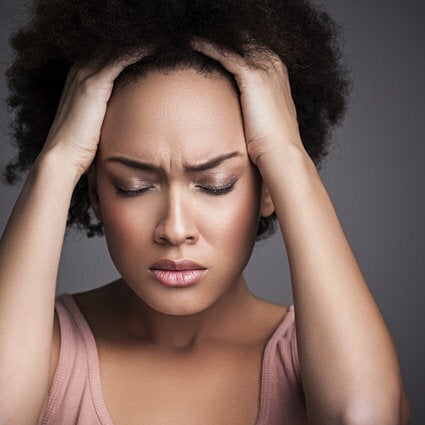 Frame of Mind: Youth Mental Health Issues And Suicide In Canada
Follow HuffPost Canada Blogs on Facebook