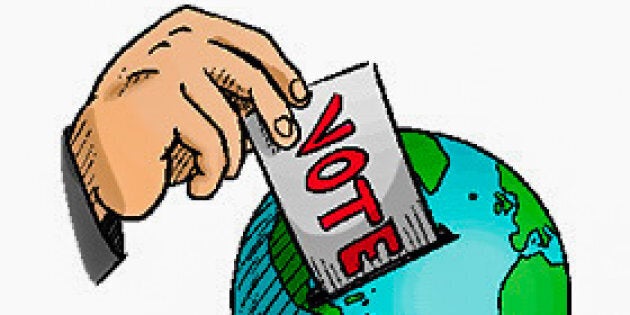 Democracy is much more than a ballot box – it is the rule of a just law, the inclusion and protection of minority rights, and the enabling of a vibrant and free civil society. Yet space for democratic engagement in civil society – the more or less structured and institutionalized space between individuals and government, and a key metric of democratic strength – is shrinking around the world.
Numerous themes emerged during the event. Three of these, which shed light on the status of civil society in Canada and beyond, are digitization, funding, and the opportunity for Canadian leadership.
The abuse of digital technology presents a potentially disabling factor for civil society. On one hand, the growth and globalization of digital technology has made it easier for organizations and movements to mobilize, and for knowledge of human rights and democratic principles to spread farther and faster worldwide. Yet this same digitization of data makes it easier for accessed information to be monitored and distorted. In Canada and overseas, the increased use of technology needs to be coupled with clear and enforced human rights law to ensure that information legally shared in private forums remains private, and that the growing global knowledge and expectation of human rights is accompanied by improved observance of those rights in practice.
Funding is a key element of an enabling environment. Funding allows civil society organizations, networks, and movements to reach and engage citizens, build communities, and conduct research for practical policy alternatives. The government's role in relation to funding is not limited to providing predictable, flexible, and diverse mechanisms for direct government funding of civil society organizations – as Canada has committed to in the international development and humanitarian context through the Policy for Civil Society Partnerships for International Assistance. It also means facilitating an environment in which civil society organizations, networks, and movements can seek, obtain, and use funding from a wide range of independent sources, without restrictions or risk to their status and security.
Finally and crucially, Canada today has an opportunity to play a significant international role in upholding the freedoms of assembly, association, and expression that underpin civil society worldwide.
On this point, it is important to acknowledge that Canada is far from perfect. Threats to civil society persist in Canada (as with the previous government's much-criticized Bill C-51, now being revised and recast – but not wholly improved – as Bill C-59). Opportunities for civic participation are particularly limited for certain groups: as one example, it was noted at last week's conference that Canada is behind some of its international peers in guaranteeing access and inclusion for people with disabilities.
Still, the Canadian government has a strong starting point for global advocacy in support of civil society's contributions to democratic life. The Prime Minister's proclaimed feminism is well-aligned with the inclusive approach intrinsic and necessary to an enabling environment for civil society. And the government's proclivity since taking office for consultation with stakeholders, including civil society, suggests interdepartmental buy-in for that same inclusive approach.
Amid closing space for civil society globally, Canada can and should be a clear and strong voice, at home and abroad, for resistance and reopening. By enabling civil society in Canada and globally, Canada will help to enable, support, and improve democracy in our own country and around the world.
Gavin Charles is Policy Officer at the Canadian Council for International Co-operation. He wrote this post while attending the Enabling Civil Society Conference, which CCIC co-sponsored with funding from the CSO Partnership for Development Effectiveness.