A dazzling video has hit the Internet in response to a promotional ad by Enbridge that omitted about 1,000 kilometres of islands along B.C.'s Douglas Channel.
The Enbridge animation is supposed to illustrate the marine route for oil tankers. It's part of promotional materials for the Northern Gateway pipeline proposal, which would see oil sands bitumen piped from northern Alberta to Kitimat on the B.C. coast, and then shipped to Asia.
A breathtaking new video called "This is not an Enbridge animation" fires back at the energy giant's erroneous campaign. It features time-lapsed panoramas of actual locations along the proposed route, including mighty Kinuseo Falls, unrippled Burns Lake and the scenic coast of Kitimat.
"Animation is not the appropriate medium for capturing what is at risk with this pipeline. Let's get real about what's at risk," said the video's creators, Shortt and Epic Productions, on Vimeo. "We wanted to capture the actual locations of the proposed pipeline."
The video is aligned with the Dogwood Initiative, a non-profit group running a campaign against supertankers on the B.C. coast.
Amid public outcry, Enbridge amended its original video and highlighted a disclaimer which states that it's "broadly representational."
A Vancouver Island woman has filed formal complaints with two federal groups, calling the Enbridge ad "false" and "misleading."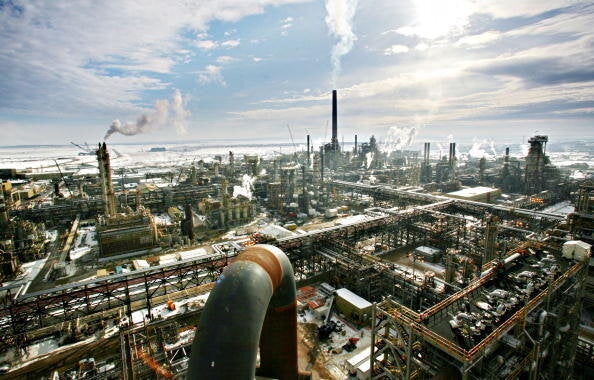 The Oil Sands and Canada's Environment