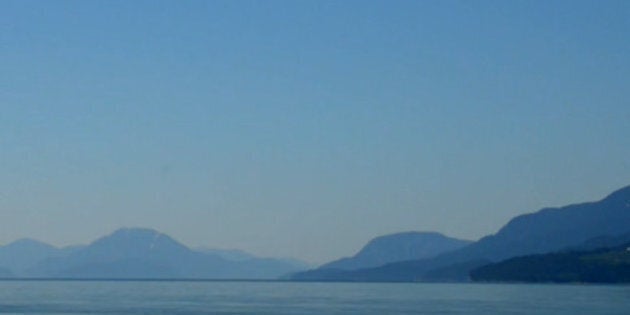 The Northern Gateway proposal by Enbridge threatens not only one of the last wild places on the planet but also historically rich First Nations cultures and a globally celebrated conservation plan. It also threatens the hope many of us have to save our planet from dangerous global warming. This is testimony presented to the Joint Review Panel on the Enbridge Northern Gateway project.
The Northern Gateway pipeline is not in the interest of our province, our country or the world. In particular, this project is not in our children's interest.
I am from Germany and moved to British Columbia with my wife and daughter in 2006. Our original plan was to stay for two years but we fell in love with the spectacular natural beauty of this province. No wild places like the B.C. coast remain in Germany. We knew very little about how beautiful this part of the world is and, realizing what kind of place we found ourselves in, was an often a breathtaking experience, like waking up on a different planet.
Being able to look out to the ocean, sitting under giant trees that are over 1,000 years old, watching whales passing by or a bear wander along the beach is truly priceless. People around the world care deeply about this coast. Very few are lucky enough to live in areas that are still as beautiful and intact as our coast. The idea of losing the wholeness of this landscape, First Nations cultures, the salmon, bears and whales to a catastrophic tanker or pipeline accident is heartbreaking.
Another aspect of Canada we didn't know much about was the brutal history of colonialism that First Nations had to endure after the arrival of Europeans to this coast. It is unimaginable that the rights of First Nations, who are overwhelmingly opposed to this project, could again be disrespected, this time losing their right to a healthy environment.
For the last six years I have worked as a forest campaigner for Sierra Club BC. I am particularly passionate about the Great Bear Rainforest because I work primarily on implementing the agreements for its protection, announced in 2006. My colleagues and I are working with the B.C. government, First Nations, the forestry industry, and other environmental organizations to achieve both ecological integrity and human well-being in the region.
After more than a decade of collaboration, the historic conservation agreements protecting the Great Bear Rainforest are close to realizing and ensuring a high quality of life in coastal communities, with economic activities that respect the limits of nature.
Today, there are over 100 new protected areas and over $100 million in conservation funding that supports sustainable economic activities and conservation planning. The provincial government and First Nations have established a new government-to government relationship. Our collaboration is globally acknowledged as a model to save the last wild places on Earth from destruction.
The Enbridge pipeline proposal is entirely incompatible with the key principle at the core of the Great Bear Rainforest Agreements: To manage human activities in order to maintain low ecological risk for species like the Spirit Bear and thriving communities.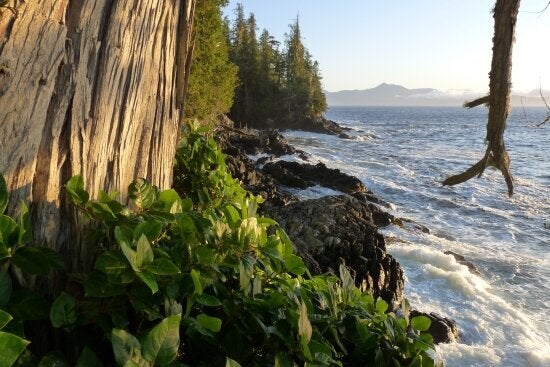 Enbridge, on the other hand, is asking us to accept the risk of catastrophic tar sands oil accidents that could wipe out many of these species and destroy key economic sectors — tourism and fisheries — which employ thousands of people and generate billions of dollars. Such accidents would destroy the vision of the Great Bear Rainforest Agreements, for which so many of us have worked for such a long time.
But the Enbridge pipeline would also put another value at risk: hope. Hope that another kind of world is possible, and that it's not too late to stop the downward spiral of environmental degradation and particular the threat of human-caused global warming.
The Joint Review Panel (JRP) has stated that it will not consider climate change. But it should connect the dots: any pipeline oil not spilled on land or sea, will be spilled as carbon pollution in the atmosphere. The emissions of 800,000 barrels of oil per day would be equivalent to the combined emissions of 76 countries or all car, truck and road transport in Canada.
The Australian Bureau of Meteorology just added two new colours to its maps to indicate temperatures of up to 54 degrees Celsius. Parts of the world are already becoming increasingly uninhabitable because of fires, droughts, floods and other extreme weather events. These severe climate impacts are not science fiction.
We are running out of time to fight climate change and, with per capita emissions three times higher than in China, Canada is under enormous pressure to stop investing in one of the dirtiest fossil fuel reserves on the planet. Instead, we should follow other countries and invest in clean energy alternatives that generate sustainable jobs.
My family and I are trying to reduce our carbon footprint. Over Christmas we took the train for a holiday in California and avoided the emissions of airplane travel. But how can we be hopeful that our actions will make a difference if the Enbridge pipeline goes ahead, enabling intensifying tar sands oil production?
When we were standing on a beautiful beach, we were talking with our daughter — wondering if she would one day bring her children to this place. I had to swallow very hard and didn't feel honest when I said to her that I trusted that it would still be as beautiful, when she is our age. On our current trajectory, many beaches along the Pacific coast will be eroded by rising sea levels in coming decades, and the web of marine life will be severely disrupted by ocean acidification.
Even if the JRP refrains from considering global warming, it should consider the regional importance of the Great Bear Rainforest in the context of our changing climate. More and more places on the planet are in upheaval because of global warming. In our province, millions of hectares of forests have fallen prey to the Mountain Pine Beetle.
The coast of B.C. has so far shown to be relatively resilient. Many First Nations continue to live in balance with rich natural resources, as in previous millennia. The Great Bear Rainforest could be one of few places where we might be able to hold on; a place where our children will still be able to see old-growth trees, bears and wolves, salmon and whales, and the First Nations knowledge of how to live with nature, without destroying it.
We simply cannot afford to lose the B.C. coast to a tarsands oil spill because, with every day of climate change and environmental degradation, we depend more and more on the few remaining intact ecosystems, and their essential environmental services, for our children's future and survival.
I would like to close with a quote by Prof. David Orr: "Hope is a verb with its sleeves rolled up." The Joint Review Panel should listen to First Nations and the people of British Columbia, and in the interest of our province, our country and our children, recommend rejecting the proposal.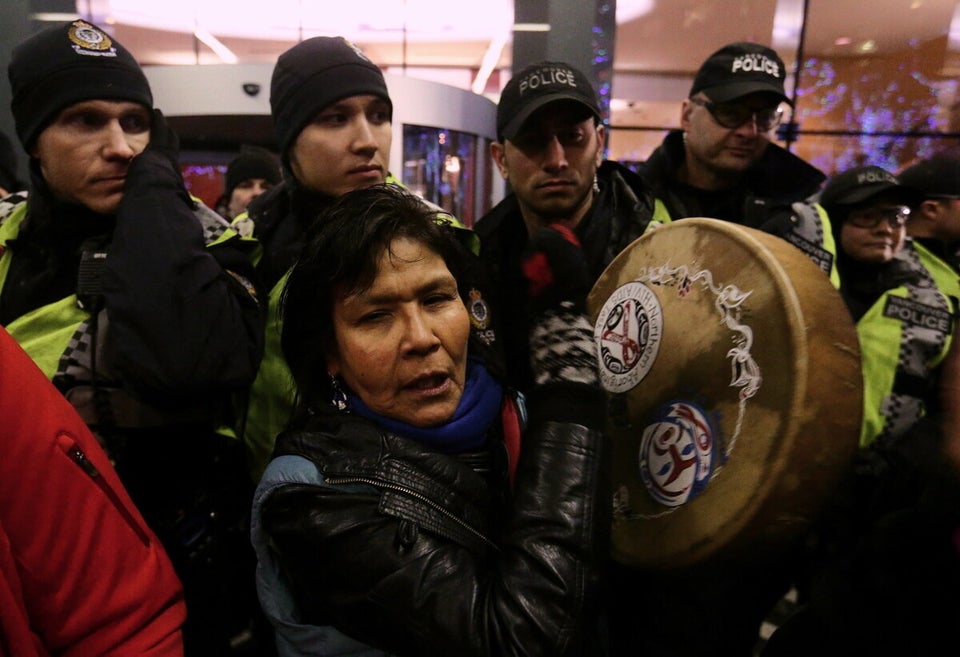 Northern Gateway Pipeline Hearings - Vancouver