"Voluntourism" can offer enriching volunteer opportunities abroad but even good intentions can turn into "humanitarian douchery," say two Canadian students who have launched an eyebrow-raising project.
Christina Guan, 21, and Kaelan MacNeill, 23, unveiled the End Humanitarian Douchery campaign this month to highlight selfish, uninformed, and unqualified overseas volunteers.
The Simon Fraser University students use the term humanitarian douchery to describe irresponsible voluntourism.
"I'm just calling looking for some more information on helping or aiding the local youths of North America?," says a man in the video. "I really hear that obesity is a huge problem over there... I'm thinking about teaching them Zumba."
"We wanted to show people how ridiculous our mentality is when comes to volunteering abroad, so decided to bring it home," Guan explains to The Huffington Post B.C. in a phone interview.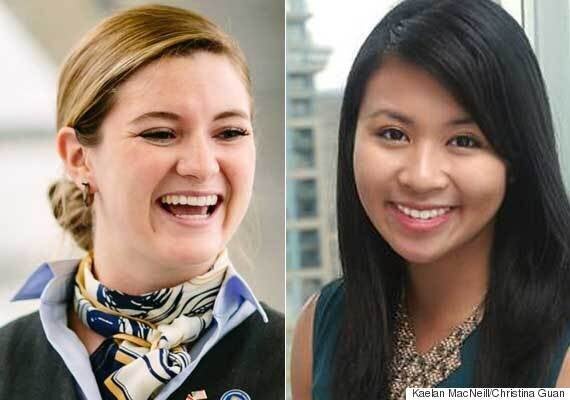 Both women, who live in the Vancouver area, are experienced volunteers — Guan with Free the Children and Me To We, while MacNeill worked in the tourism industry. However, their perspective on volunteering changed when both delved into communications and critical thinking at university.
"We were both those aspiring do-gooders who wanted to go abroad and volunteer," Guan explains. "But we started to learn about all of the problems that underline (it) and it actually can be really bad if it's not done properly.
"You can't just send a 16-year-old kid to go build houses in a foreign country somewhere. Some organizations don't even check for experience, so an inexperienced kid could be taking jobs away from the locals, which actually harms their economy."
Research slothery: A lack of research could lead to supporting unethical organizations or performing work a host community doesn't even need.
Lusting for likes: When people flaunt their experiences on social media as "heroes" who are "saving" the third world.
Fishing for envy: When volunteers go on trips to make themselves look good and others jealous.
"You can tell that this is a trend that's growing," Guan says. "I've seen so many of my peers jet off to developing countries and try to save the world — and it's great — but the thing is, even when you go in with best intentions, you can do more harm than good."
The B.C. students don't want to discourage people from getting their hands dirty — all they're asking is that they do their homework first.
"We understand that voluntourists aren't monsters, and that they're not intentionally wreaking havoc," says the End Humantarian Douchery website. "We want to empower them to pursue their passion in a responsible way."
"The part where we can make the most impact is by telling volunteers that there is a problem," Guan says," And that paves the way for industry change."