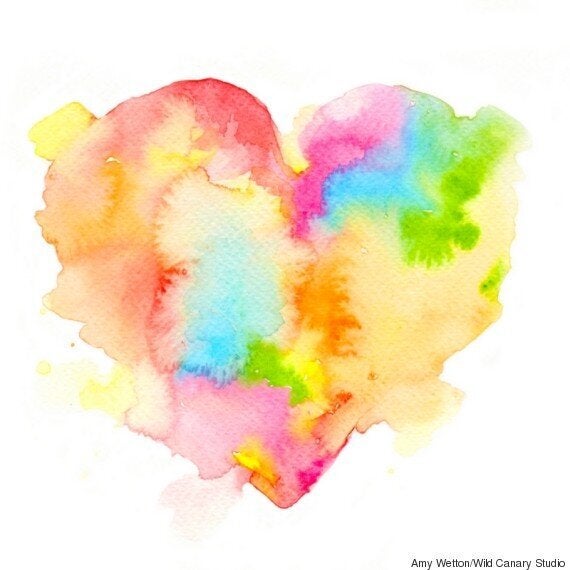 "Mama's Heart" is for baby Malachi and his courageous mama. And for every women who finds herself grieving the loss of a little one. You are loved. (Watercolour: Amy Wetton/Wild Canary Studio)
One afternoon seven years ago, my best friend called me as I was walking home from a yoga class and told me that her baby had died.
I remember her voice, a calm and steady flow of disbelief, recounting how she had been waiting to feel that reassuring movement inside her belly. How she drank some juice and laid down on her side and waited again. And how, finally, when there was no sign to assuage her fear, they went to the hospital.
The ultrasound found no heartbeat.
She was nearly full-term with her second son, and we all were awaiting his arrival, thinking she would give birth any day. She delivered him two days later. The umbilical cord had become wrapped around his neck, but he was an otherwise perfect baby boy. She named him Malachi.
I was not yet a mother and, though I grieved with her, I couldn't begin grasp the oceanic depth of her loss. Even now as a mum of two, I don't know it. I have not experienced miscarriage or loss personally (thankfully). The story I'm sharing doesn't come from the same sacred space as women who bravely recount their experiences after losing an unborn child or infant. This story about women supporting women -- mothers caring for mothers -- and what we can do to help carry our sisters through their grief.
It is far too common an experience to remain the subject of whispers.
Being with my friend through her heartbreaking loss changed something in me. It made me realize that supporting women through childbirth and as new moms was calling me. It lead me to become a doula. And through my work I'm always advocating for maternal wellness, in all its manifestations. As many as one in five pregnancies ends in loss. That is a reality of human biology that the human heart must bear. It is far too common an experience to remain the subject of whispers.
In the days and weeks after Malachi died, I remember my friend saying that beyond coping with bereavement itself, the hardest part about trying to carry on with life after her loss was that so many people said nothing.
Can you imagine? I hear this same deeply unsettling story again and again from women who experience loss. Women who are left with a profound sense of loneliness and isolation.
So, let's talk. If you know someone who has experienced a miscarriage, later pregnancy or infant loss, here are three things you should do:
Let her know you are thinking of her. Make a phone call. Send a card. Skip the clichés ("Everything happens for a reason...") and reminders that she can try again or has other children. This life lost, however brief, matters. It's OK to stumble over your words or not know what to say. As human beings we protect ourselves from difficult emotions, like sadness and grief. It's natural to feel uncomfortable talking about the loss of a pregnancy; the death of an infant. (There's even a line a cards available now created specifically for miscarriage and loss, if you're having a hard time finding the right words.)
Encourage her to reach out to a local support organization where she can connect with other women coping with loss and counselors who can help guide bereaved parents through their grief. Do not rush her. Do bring over a prepared meal if you live nearby, or offer to take care of older children if she has them. Listen when she wants to talk about it. Sit together when she doesn't. Hold her hand. Let her cry. When she's ready, make a lunch date and get her out of the house.
Despite what many folks think, a woman usually does not want to forget about the baby she has lost. If the child has a name, say it. She will be happy to hear it, even if it makes her sad. Many families plant a tree or have a ceremony of some kind to remember their baby. Ask about those plans. As the years pass, remember the date and reach out to let her know you're thinking of her and that her baby is not forgotten.
Tip-toeing around this very common experience only makes it more difficult and isolating.
Along with investments in research and support organizations, Bill 141 rests on a mandate to destigmatize miscarriage and infant loss. Over the past few weeks many women have shared their stories, helping to break the silence around miscarriage and later loss and create safe spaces where women can find support.
Often women don't share news of their pregnancy until after the first trimester, when miscarriage is most common. Sadly, this means that most women who experience loss find themselves in a place where it might seem easier, at first at least, to carry on and not tell. I hope that the efforts of Bill 141, along with more and more women opening up about their experiences, will encourage women not to carry the burden of their grief alone.
Tip-toeing around this very common experience only makes it more difficult and isolating. On October 15, I announced a special project that I hope will help to open the conversation and create a way for family and friends to lovingly acknowledge and support these mamas. Tenth Moon Mothercare's Mama's Heart care package is a special gift to help soothe the hearts of women who experience miscarriage and later loss. A portion of the proceeds from the sale of the package will support The Pregnancy and Infant Loss (PAIL) Network .
Follow HuffPost Canada Blogs on Facebook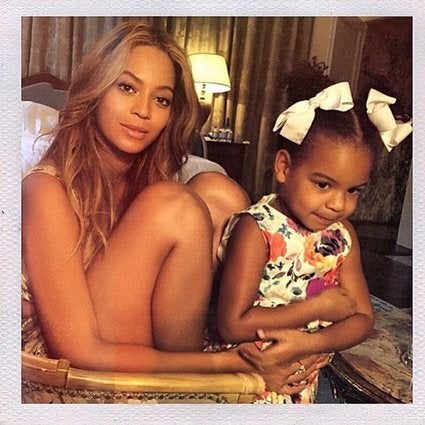 Celebrities Who've Opened Up About Miscarriage