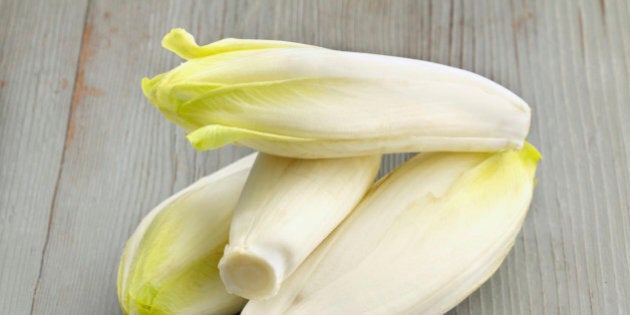 There's something about serving endives that makes a meal feel like a special occasion. The sleek pale green leaves, perfectly curved to hold fillings, can be elegantly displayed on a plate without much effort.
Aside from its role as a chic dipper, endives are also delicious as the star of a dish. Sliced in a salad, braised with a nutty vinaigrette, roasted to perfection – endives lend just the right amount of bitterness to side dishes and are perfect sitting next to fish or chicken.
Endives are pretty much available all year, with their peak season being between fall and spring. When choosing your endives, look for heads that are plump, crisp and blemish-free. If you are looking for Belgian endives, choose heads that have a yellow-green tip. Red endives tend to be smaller, but the same criteria apply – you want crisp, firm and brightly coloured. Avoid endives that look wilted or have brown spots.
Once you get your endives home, store them in your fridge's crisper, wrapped in a damp paper towel, inside a plastic bag. This will keep your heads fresh for 10 to 14 days.
Before using, make sure to rinse them under cold water. This also works if you see the leaves have begun to wilt. Just soak them a little longer in cold water to bring them back to life.
Crunchy Endive Ricotta Cups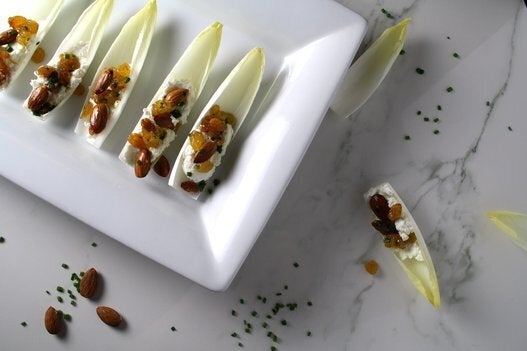 Roasted Endives with Crunchy Walnut Vinaigrette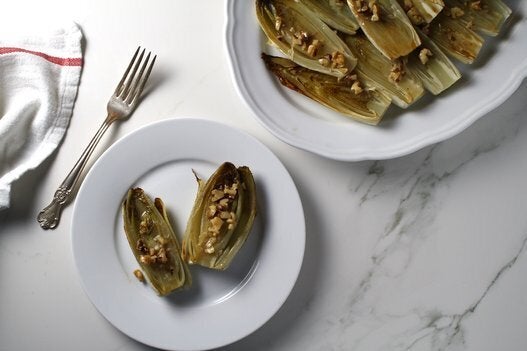 Roasted Potato Endive Salad