The Quebec government is planning to announce it is seeking an injunction against the Energy East pipeline, The Huffington Post Canada has learned.
UPDATE: The Quebec government has announced it is seeking an injunction against the Energy East pipeline project and wants the project subject to the province's environmental regulations.

"This is not a judgment by the government that it is for or against the project," Quebec's environment minister David Heurtel insisted Tuesday. "This is not directed at any province or region. This is about one company that wants to do a project in Quebec, which in our opinion, which is not respecting Quebec law."

Heurtel said Quebec is not joining the environmental groups' lawsuit but engaged in its own legal action and it will go ahead, in the meantime, as planned with the March 7 truncated hearings despite asking the court to force the Energy East project to undergo a more fulsome environmental review process.
Quebec's environment minister David Heurtel is scheduled to make the announcement Tuesday morning in Montreal. He is expected to say the province is hoping to force TransCanada to file an application so that the Energy East pipeline can be evaluated under Quebec's environmental legislation.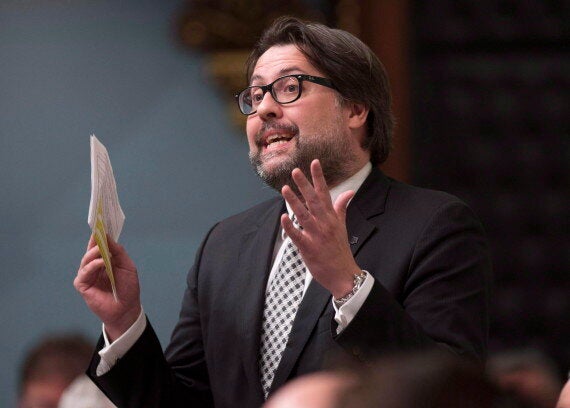 Quebec Environment Minister David Heurtel responds to Opposition questions on Oct. 7, 2015, at the legislature in Quebec City. (Photo: Jacques Boissinot/CP)
Heurtel's press secretary, Mylène Gaudreau, said she would not disclose more about the announcement until then.
The province may join a motion already filed in Quebec's Superior Court this month by environmental groups including the Quebec Environmental Law Centre, Équiterre, the Coule pas chez nous foundation and Nature Québec against Energy East.
The controversial project would see a 4,600-kilometre long pipeline transport 1.1 million barrels of oil per day from Alberta through Quebec — where there is strong opposition to the proposed route — to a terminal in Saint John, N.B.
In January, Montreal Mayor Denis Coderre and other municipal leaders in the Greater Montreal area said they believed the project was too environmentally risky. Coderre's comments unleashed a torrent of criticism in Western Canada, notably from Saskatchewan Premier Brad Wall and Alberta Opposition Leader Brian Jean.
The Quebec announcement would come as a federal-provincial meeting gets set to begin in Vancouver on climate change. Prime Minister Justin Trudeau is sitting down with the premiers later this week to forge a national climate strategy based on commitments the leaders agreed to at the UN climate change conference in Paris last December.
Hearings were to start next month
Earlier this month, Quebec groups sought an order from the court requiring the pipeline project to be subject to provincial law. The groups argue that Quebec's Environment Quality Act stipulates that any pipeline longer than two kilometres is subject to an environmental impact assessment, that it must be reviewed by an independent government agency, and that it must obtain authorization certificates from the provincial government.
TransCanada did not file a project notice with the government of Quebec to start such a process. Instead, the province set up a truncated procedure with hearings to begin on March 7.
The lawyer for the environmental groups, Michel Bélanger, told HuffPost Monday that he had not heard the province was joining the injunction application. Bélanger said he would not be surprised if Quebec announced it wants the court to confirm TransCanada has to seek provincial approval, and not simply follow a federal review process.
He said he also expects Quebec's environment minister to announce the March 7 hearings will be postponed until the court's decision.
With a file from Patrick White.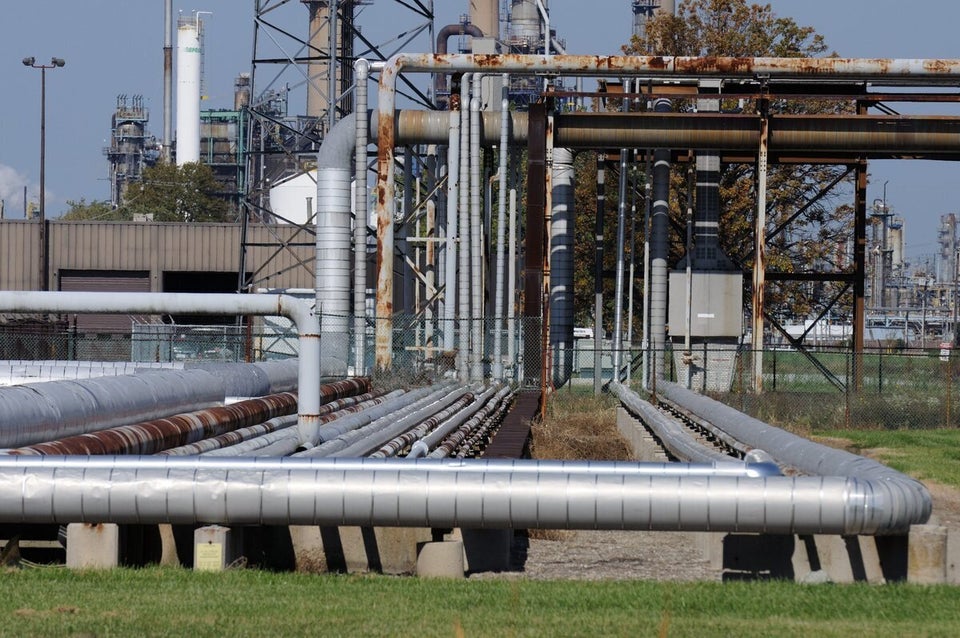 Energy East Pipeline Explained