"Engineers Rule The World" is a tired maxim that's haunted engineering schools for decades.
It never has been true. In a global economy and a hyper-connected world it's an ever more outdated anachronism.
The proverb I never tire of repeating is: If you want to travel fast, travel alone. If you want you travel far, travel together.
It's always been true. It's now truer than ever.
The greatest passport to success for engineering students won't be talent alone. It won't be hard work alone. The greatest asset an engineer can have in our globalized world is the ability to work with others.
The idea that engineers can work on discrete solutions in silos is out of step with the real world. Engineers must have an open mind to embrace different points of view offered by colleagues who see the same thing differently.
In the real world, engineers -- whether they are working for global businesses, governments or NGOs -- will have to work with people who don't look like them, who don't sound like them and who don't think like them.
Engineering schools have a responsibility to challenge these myths of superiority. Even if the original intention may have been to bring engineers closer together the impact is often to reinforce stereotypes and encourage an insular culture within engineering.
Engineering educators, with the help of our students, must do more to eliminate these inward-looking tendencies and create a learning experience that's relentlessly outward-looking, team-focused and open to outside influences.
1) Create engineering schools that look like the world around us
In Canada our students are fortunate to be educated in an environment where different cultures and different nationalities flourish. In our engineering school alone, of the 1200 students we have more than 73 nationalities represented -- and that's not including the hundreds of second and third generation immigrants.
Sadly this doesn't tell the full story. The gender disparity that continues to prevail in engineering schools is unacceptable. The impact is pervasive: i) Engineering loses out in the race for talent to other fields such as medicine, sciences and business, ii) students learn in an environment that does not reflect the real world where women play an increasingly prominent role, and iii) schools miss out on the contributions that can be made by female students to creating an atmosphere that is more inclusive, empathetic and less likely to be driven by presumptuous slogans such as "Engineers rule the world".
We must be prepared to make big changes, not piecemeal efforts. Many commentators in Silicon Valley, including Vivek Wadhwa from Stanford University, have written about the frat club mentality and a "jock" culture in the tech sector. The best way to tackle this challenge is to meet it head on-early on with a different kind of educational experience where such attitudes are not allowed to fester and become the normalcy.
2) Learn Alongside Others
Technical engineering talent alone won't solve our biggest challenges in business or in society. We must do more to develop a curriculum and a learning experience which reflects that.
A big part of this change is ensuring our students learn alongside those who approach problems differently and with a different point of view. A good start is to have engineering students take courses in professional law and business schools. In our pursuit of technical excellence, we risk having our engineering students spend too much time with one another and not enough time interacting with colleagues from arts, humanities and other professional disciplines.
Words do matter. This isn't just about changing the lyrics of some of the songs and chants one still sees at some more traditional engineering schools, it's about how we describe ourselves as engineers and how we present ourselves to the rest of the world.
Many are beginning to make progress here. Engineers Without Borders have coined the term "Engineers Serve The World" and in his new book The Whole New Engineer, David Goldberg talks about the engineer of the future as humble, a team player and a community builder.
At the Lassonde School of Engineering where I am Dean, we focus on two words -- passion and perspective -- to describe the "Renaissance Engineers" we are training. These words speak to the joy and excitement of engineering as well as the need for engineers to respectfully understand the context of the world around them when they design solutions.
Engineers should aspire to change the world -- with the help of others -- not to rule the world alone. Engineering schools are here to help them do that.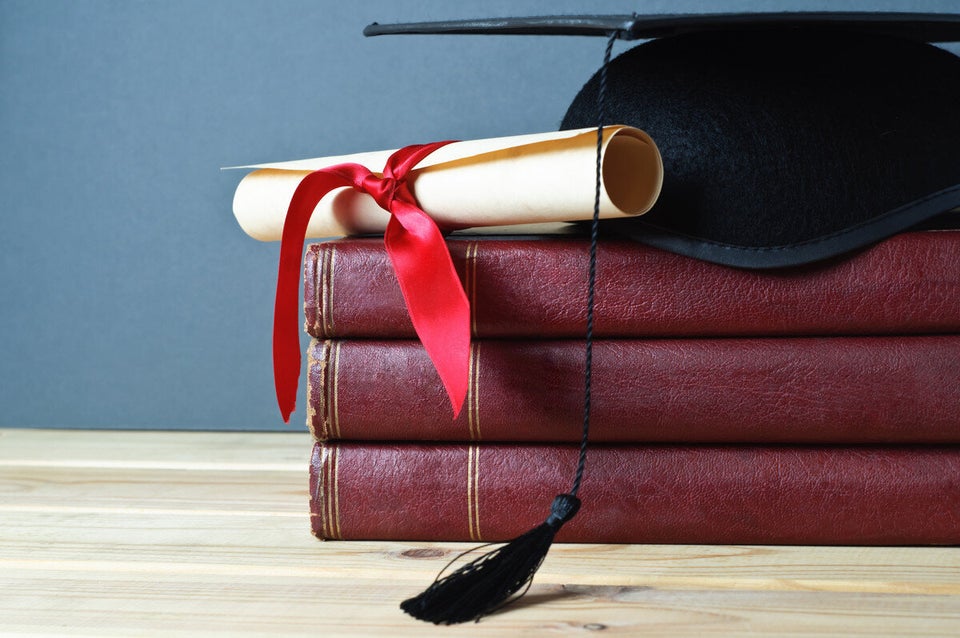 Salaries Of 2010 Grads