Either under pressure from Quebec's language watchdog or on their own initiative, numerous English-only retail websites have blocked access to shoppers from Quebec, several Montreal news sources report.
CJAD radio reports that Williams-Sonoma, the upscale kitchen supplies retailer, is telling customers they have blocked access to their website because it runs afoul of Quebec's language law.
The retailer reportedly told a customer the company ships to 87 different countries and "this is the first time we've ever had any problems."
Williams-Sonoma owns a number of other retailers, including West Elm, Pottery Barn and Pottery Barn Kids, and all these sites are being blocked in Quebec at the moment, according to the Montreal Gazette.
A visit to Club Monaco's Quebec page on Thursday yielded a notice stating that "we currently do not have an online store specially designed to meet the needs of our shoppers in Quebec. We apologize for any inconvenience this may have caused."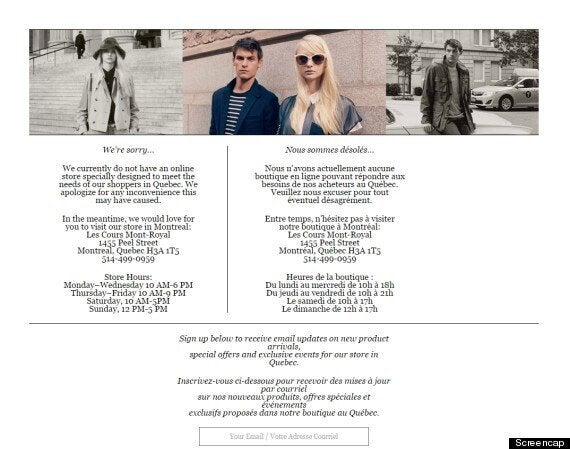 Quebec shoppers can't access Club Monaco's web-only deals and the company won't ship to Quebec, the Gazette reports. Neither will BCBG, and Urban Outfitters' site is also blocked in Quebec. But its sister store Anthropologie opened a French-language website and is accessible in Quebec.
A spokesperson for the Office québécois de la langue française told CJAD Quebec's language laws apply to a retailer once it has a physical location in Quebec, and the office gives retailers sufficient time to build a French-language website.
The office generally only acts when a complaint is filed, which is why, as the Gazette notes, some English-only retail websites are still accessible in Quebec.
Many retailers, such as The Gap, have translated their websites into French and sell online in Quebec.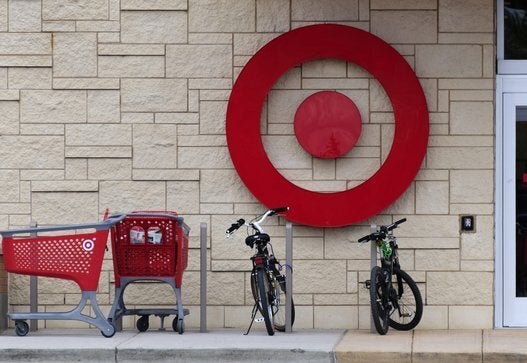 Stores That May Disappear From Canada