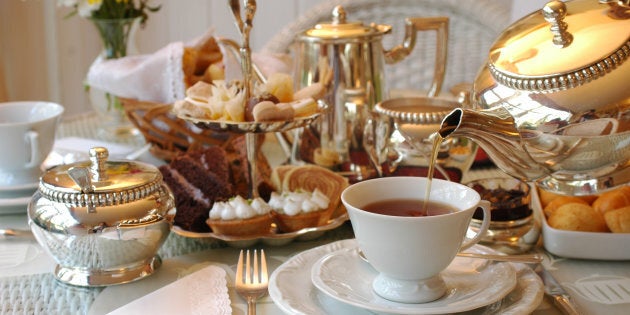 People across the Commonwealth are planning parties to watch the event, and if you're one of them, there's no reason why you can't throw a tea party to get in the spirit of it all.
After all, it's what the Queen would do, right?
But how, exactly, do you throw a proper English tea party? Unsurprisingly, customs are important, history is important, and there are rules to follow.
Traditional afternoon tea has been around a long time
"The traditional afternoon English tea was established in the Victorian era (1837-1901)," Seattle event planner Jennifer Porter told HuffPost Canada via email. "While there is some formality to this daily ritual, it's also meant to be a casual conversation amongst friends, so keep it light when setting a tea party for guests."
The tradition had a practical inspiration
"During the 19th century, it was the custom to take an early breakfast and a late supper," Arielle Berze, community manager for the luxury tea blender Tealeaves, told HuffPost Canada via email. "Anna Maria Stanhope, the seventh Duchess of Bedford (1783-1857), found that this long gap between meals resulted in a 'sinking feeling' at about four o'clock, and so invented afternoon tea as a way to fill the gap."
You'll need tea, of course
Black tea is de rigueur in the United Kingdom. "Darjeeling is a common afternoon tea variety," Porter said. The hostess should serve the first cup, Kristin Contino, who runs the blog Royally Broke, told HuffPost Canada via email, but guests can refill for themselves after that.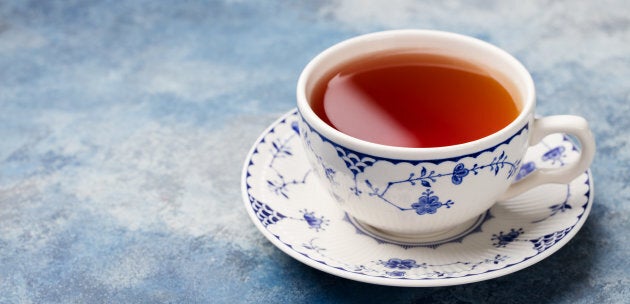 For black tea, water should be heated to 99 C, Berze said. "Preheat the teapot with warm water. This will prevent the water from cooling down and preventing a perfect infusion when you start steeping the tea," she said.
But it's not just about the type of tea
It's important to get the tea right, but it also matters how you serve it. Don't just grab that box of Red Rose or Tetley. "For a proper tea, you need to serve it from individual pots with loose leaf tea," Contino said. "No tea bags allowed!" Use one teaspoon of loose tea per cup of water, Berze said, and steep black tea for two-to-three minutes.
Other classic British snacks are a key part of afternoon tea, because it's not just about the beverages. Think bread and butter, scones with clotted cream and jam, and finger sandwiches like watercress and cucumber, Porter said.
Make those sandwiches cute
Speaking of tiny sandwiches, those are one of the most iconic parts of British tea. If you do them, do them right — Brits are pickier than a toddler about bread crusts on a tea sandwich. "Crusts should be cut off the sandwiches and then they should be cut into small triangles, squares or rectangles," Contino said.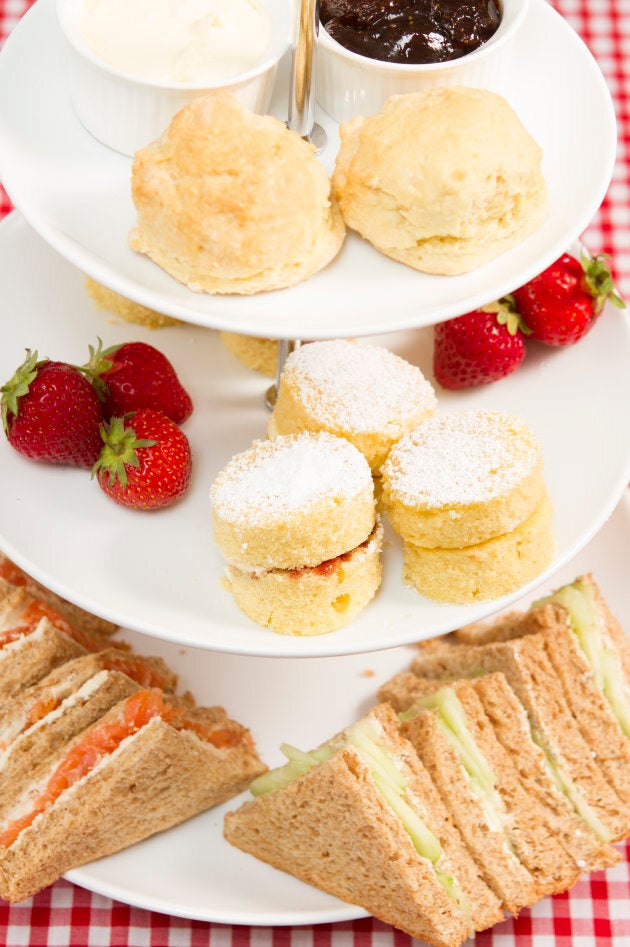 And have sweets to finish things up
No party is complete without dessert, and a British tea party is no exception. You can have a bit of fun with this one. "Mini cakes, tarts, cookies, and such are all appropriate and there isn't a standard kind of sweet that should be offered," Contino said.
Don't just throw those sandwiches on a plate and call it done. "A tiered serving tray for the sandwiches and cakes is standard for a proper English tea and makes a beautiful presentation," Contino said.
And you might care about the order. "The correct order of eating the variety of treats served is to partake in the savouries first, then scones and then sweets," Berze said. "However, many like to eat the scones first, while still warm, and then move on to savouries."
Bring out your best fine china, including saucers and small plates for desserts. Have proper teacups, not mugs. Use cocktail-sized napkins, not big dinner ones, Porter said. Have proper tea spoons, and make sure you have creamer or milk and sugar cubes — not packets, Contino said — out for that tea.
But don't get too matchy-matchy
If you don't have a full matching set of china for tea, don't worry about it — it's nice to have, but it's not required. "China doesn't need to match," Contino said. "In fact, it's fun and a bit quirky to have mismatching teacups."