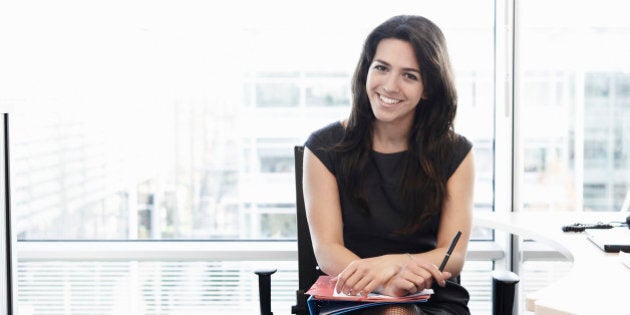 For the first 20 years of my life, I was like any other young woman -- dressing up, enjoying balmy Canadian nights out and hoping to catch the attention of boys at parties. At the age of 23, when many of my friends had just gotten their college degrees, I was without any formal higher education and was moonlighting as a promotional model. A low-paying job as a manager at the Toronto Eaton Centre gave me grocery money and provided for a few other essentials. I was not aware at the time that bigger, better and bolder things were about to happen in my life.
The day everything changed for me was when my inspiring sister, Julia, gave me a book. The name of the book: Career Renegade: How to Make a Great Living Doing What You Love. This book unlocked in my imagination something which, deep down, I knew all along: to live the best, most fulfilling life -- do what you love. Do stuff that you love, instead of doing something because some corporate drone hands you a paycheque every couple of weeks.
I asked myself what I could do that I would be willing to wholeheartedly throw my mind, body and soul into with almost manic energy and passion. It hit 23-year-old me. It seemed like a crazy idea, but I knew it was something I would willingly fight for, tooth and nail: I would start my own promotional staffing company, and I would make it the best in the country. Yes -- yes, that was what I would do! I would provide the promotional models for the different venues I was freelancing for. Later that week, I would sit down with the owner of a venue I worked for and casually pitch him my idea.
I watched the expression on his face in anticipation that he would encourage me to go for it. But no -- instead, he told me that my idea would never work. I shouldn't even bother trying, he said, because there was too much competition out there.
In rich irony, he'll now tell people -- almost a decade later -- that he was instrumental in pushing me to start!
So I took a leap of sheer faith. I quit my job at the Toronto Eaton Centre and registered my business.
I had my idea -- it was something I was passionate about and something I wanted to fight for -- so I decided to just run with it. My situation was precarious, however. I didn't have any formal education. I didn't have money or a nice, fat trust fund. And I didn't have anyone to fall back on if things didn't work out.
So I took a leap of sheer faith. I quit my job at the Toronto Eaton Centre and registered my business: Femme Fatale Media. I only had $80 in my pocket.
Very often I hear people trying to explain why they didn't go after their dreams. It's very frequently just a laundry list of excuses. I had virtually nothing, starting in a basement apartment, but I built three companies. Not because I'm smarter or better, but because I had a dream, an idea, and I hustled my butt off to make it work.
After deciding to take the plunge into entrepreneurship, I threw myself into the fray and studied every free online article I could find on forging a successful company. I made social media accounts. I bartered with a friend, Patrick Binetti, to build me a website in exchange for free promotional services. And I rallied together the best promotional models I knew from working in the industry.
Finally, my fledgling company got its first nightclub booking. I followed my gut instincts and made the decision to attend the event alongside the promotional models from my agency. I literally networked with every single person in that venue, and from there got a few more bookings.
I worked hard to network with anyone who would make a good client and who needed the services of my agency. And from there, Femme Fatale Media grew -- and as it grew, I grew.
Looking back, seven years later, I realize that I used several key business principles to forge success for myself. Here are two insights I've learned, and what any entrepreneur should know.
What you know can always be leveraged for tremendous success. This was really reinforced in my mind after I launched Lyons Elite, a luxury matchmaking service.
Four years after I started Femme Fatale Media, I was itching to push myself to new heights. My promotional staffing company was booming, so I wanted more challenges.
Since I worked with a lot of very successful CEOs, celebrities, VIPs, and models -- and because I was known for having a knack for finding women who were both gorgeous and intelligent (the perfect combination of beauty and brains, I like to say), I was constantly being asked to set people up on dates.
When I realized this, I was suddenly struck by this idea: to create a luxury matchmaking agency. I called this agency Lyons Elite.
When launching the agency, I already had a large database of clients, an extensive social media following, and a network of people who would be interested in being matched with someone. Within days, Lyons Elite hit six figures in sales, which -- because the majority of new businesses take three years to bring in a significant profit -- was fantastic.
Capitalize on Your Connections
The truth is that most people can go far by leveraging their connections. Since I'm in the event staffing industry, I've steadily built many valuable connections. But I've also made sure to capitalize on those connections. That, in fact, is how my third company -- True Glue -- got its start.
To begin with, the models of Femme Fatale Media have a general outline of how their makeup should look. We generally requested our models to wear fake lashes, but we kept hearing how our models would have negative reactions to the lashes: swollen eyes, dry and irritated eyelid skin, rashes and so on. What was going on?
As it turns out, the lash glue that stuck the false lashes onto the eyelid had a chemical called formaldehyde, which is a known carcinogen. Lash glue with formaldehyde is sold in all of the major stores, such as MAC Cosmetics and Shoppers Drug Mart. In fact, the vast majority of mainstream lash glues have either formaldehyde or ammonia (which is another chemical harmful to the skin).
As hard as I looked, I couldn't find an eyelash adhesive that wasn't chock full of harmful, toxic chemicals. So that's when I decided to hire a team of chemists to create a completely organic, all-natural lash glue, which was dubbed True Glue. Once this glue was created, I capitalized on my connections by asking my database of almost 3,000 models to wear them and market them to their friends. Because the glue worked so well (and didn't cause irritating skin rashes!), my models were enthusiastic promoters of the glue and it took off immediately.
Next, I reached out to major retailers, and True Glue was rolled into Target USA, The Detox Market and many more stores -- and this fall it will be available in 217 Anthropologie stores. It's very true that success begets success: this very encouraging result for True Glue means that we will soon launch new all-natural products.
When I was younger, I didn't really think I'd end up being an entrepreneur and running my own companies. But seven years ago, I found something that keeps me up at night, gives me butterflies whenever I think about it and is something I'm willing sacrifice anything for.
It's hard work, yes, but is it really work if it's fun? So to all you millennials and entrepreneurs out there who actually have the drive and work ethic to go for your dreams -- if it's something you love and cherish deeply, just go for it.
Follow HuffPost Canada Blogs on Facebook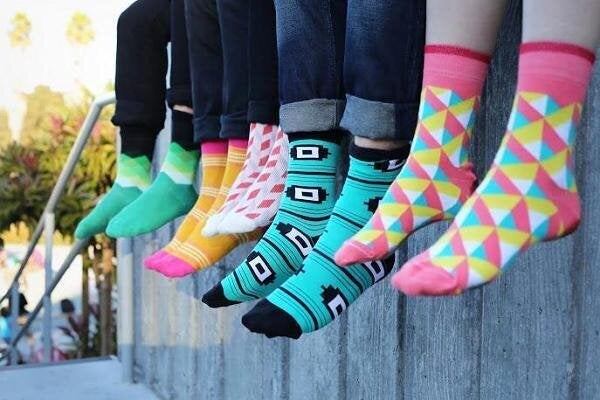 10 Entrepreneurs Who Followed Their Bliss: CNBC