"Why don't you work a 9am-5pm like everyone else? When are you going to get a real job?"
Sound familiar? These are infamous words that many of today's world hear from family and friends. Whether you are an artist, entertainer, musician, blogger, YouTuber, developer or an entrepreneur these comments are probably wherever you turn.
The definition of a traditional career does not lend well in today's innovation and technology driven economy. Workplaces are changing. No longer must you come into the office everyday for business meetings when you can stay at home and with a click of a button, video conference with executives around the world.
Gone are the long days of phone calls and door-to-door lead generation when you can now let your fingers do the talking through emails and online networking.
Added to our days is the new demanding task of social media, which requires countless hours on computers and smartphones managing online content, posts and networking to maintain business and consumer relationships.
Increasingly professionals find opportunities to work at home and their work schedule involves a lot more independent online work.
With the tools available in the current market, an entire business can be run on a laptop and a cell phone, leaving little need for an office space. Technology further presents a freedom to conduct work beyond the traditional 9am-5pm schedule. As a result many individuals find themselves working off hours from varying work locations.
These workplace shifts are progressive and make careers much more accessible to fit an individual's lifestyle. However, there can still be quite a bit of push back from traditionally minded professionals and families.
While in reality an entrepreneur could be working from 9am-midnight from a home office conducting conference calls, preparing pitch decks and managing their business; on the outside it could appear that they just sit at home all day on their computer.
A DJ that stays out all night at clubs, sleeps late in the afternoon and spends their days mixing music appear to be having the time of their life; when in reality they are working hard all night at the club on the job and refining their skills in the day.
Spending your entire day at home on Facebook, Twitter and Instagram like a social media manager isn't necessarily your standard definition of a work day either.
Although the work environments and schedules may vary, these jobs present viable careers that in many cases can provide a substantial income. Yet, many still receive flack and pressure to give up their passions to go back to traditional careers.
Our definition of professional success needs to shift. Success is not defined by a suit & tie (or dress and blazer), office desks, and 8 hour work days.
Yes, some of the 21st century careers may have more flexible lifestyles, perhaps a more enjoyable environment or shorter work days, but that should not diminish their success. If you are like Peter Hollens, and make over $5250 per mini a cappella music video on YouTube, should you give this up to become a cashier at Walmart and make $11/hour simple to get a real job? The greater question doesn't even need to focus on income. Should a DJ give up a career doing something he loves just to take on a profession more familiar and understood by society?
Our definition of success has long been driven by dollars and accepted lifestyles. Yet, if you reflect on the great successes of society, often their founding stories begin with nontraditional choices and ambitions to create their own success. Homeless man turned millionaire and acclaimed Pursuit of Happyness creator, Chris Gardner shares: "The world is your oyster. It's up to you to find the pearls."
If you can find a career that embraces your passions and sustains the lifestyle you desire, more power to you. Going to work everyday is one thing. Living every day working with your passions is an entirely different matter.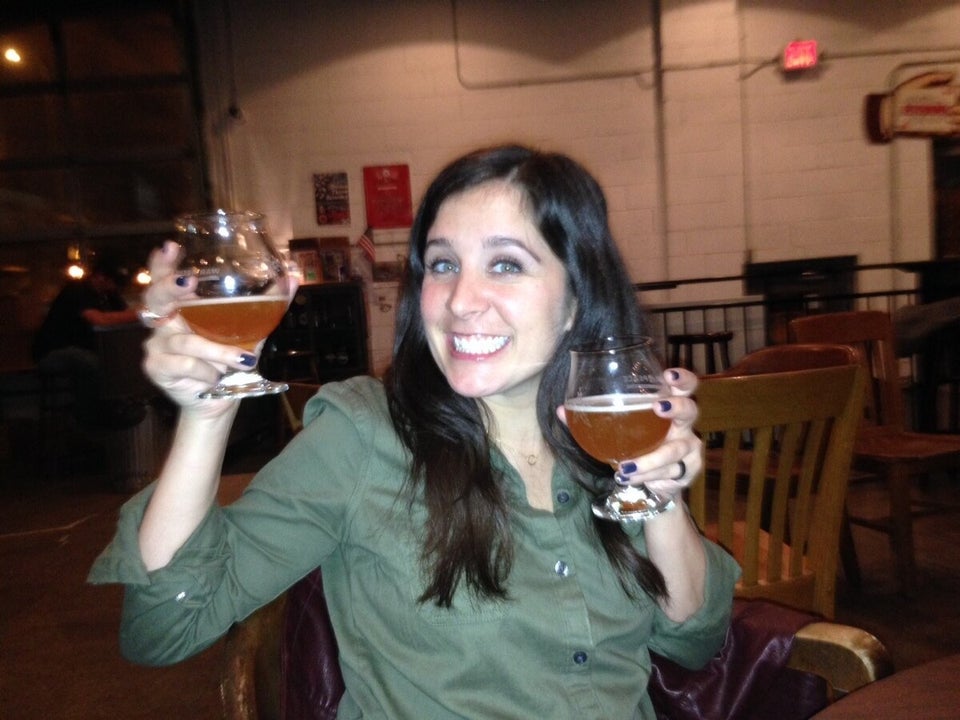 9 Entrepreneurs Share Their "A-ha!" Moments