This year's winter will be better than the last, according to Canada's official forecast.
Canadians have El Niño to thank for the better weather this year. Warm water near the equator in the Pacific ocean is expected to result in warmer and drier conditions for much of North America.
B.C., the Prairie provinces and much of the Arctic and Maritimes are expected to benefit the most from the warmer air. Ontario and Quebec can expect temperatures closer to historical averages. Not exactly tropical, but positively balmy compared to last winter's polar blasts.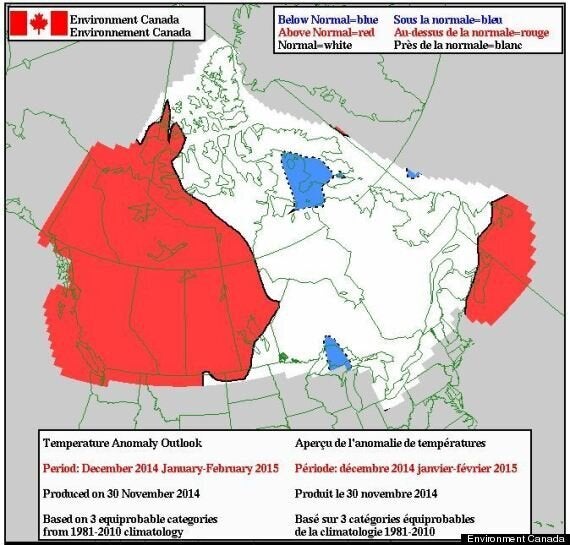 Phillips told CTV that precipitation is harder to predict than temperatures. Nevertheless, Environment Canada's outlook projects that Newfoundland and the Arctic will see less rain and snow than usual. Small pockets in the southern areas of B.C. and the Prairies are predicted to receive more precipitation than usual.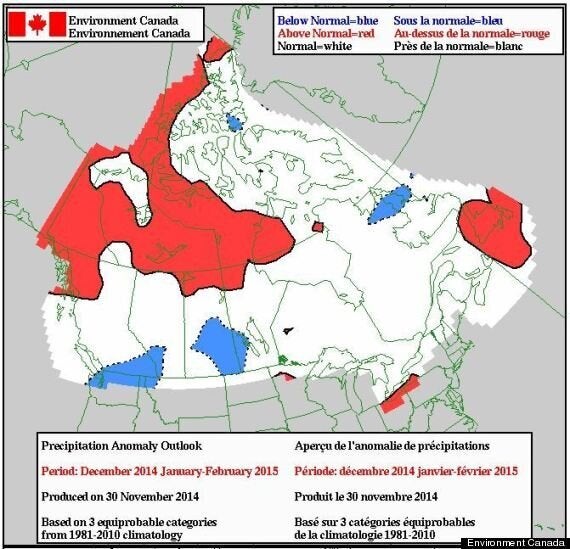 And as if a warmer, shorter winter wasn't enough good news for one day, the forecast is already triggering a fall in natural gas prices. So even when it does get cold this winter, the weather will likely go a little easier on the pocketbook.
In short? Christmas just came early.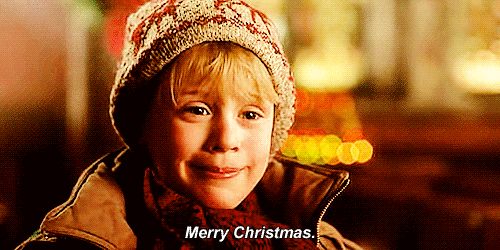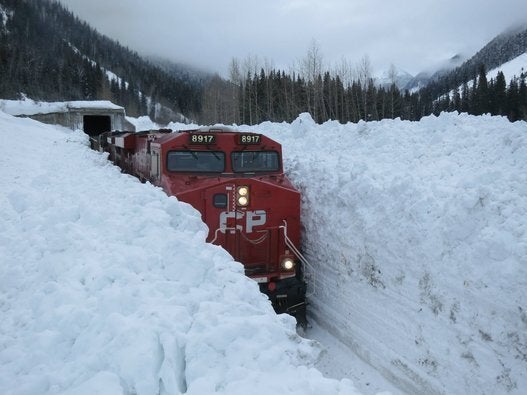 Most Insane Photos Of Winter 2013-2014
Popular in the Community