Finally, last Thursday, the House of Commons Environment Committee met for the first time with newish Environment Minister Leona Aglukkaq, who was appointed to the position in the July cabinet shuffle. At last, we would hear the Minister talk about her priorities on the file, we hoped! But did we learn anything? It was a brief meeting, lasting only an hour, and oddly it was more like going through the looking glass than getting a clear picture of her priorities. I thought this would be a good opportunity to share with you exactly how surreal the meeting was.
For those who've never witnessed it, the committee process is fairly formal. Each of the three main parties has allotted time to ask the minister questions. The Conservative majority on the Committee use their time to lob softball questions at the Minister, while opposition members -- who get fewer questions -- use their time strategically to pin down answers to a few, key questions, as the time limit makes it impossible to ask everything.
What became apparent over the duration of the meeting was that the Minister's grasp of her file is very limited, and she relies heavily on a binder of pre-scripted talking points on just about every environmental issue facing this government. Her responses were vague and evasive, and left my NDP colleagues and I as much in the dark on her priorities when she left as we'd been before she came. Here are a few highlights -- or lowlights, as the case may be.
My first question was about the sage grouse. Environmentalists had to drag the federal government to court to force it to obey its own laws and take immediate action to protect the severely endangered sage grouse. Curiously, the minister held a self-congratulatory press conference in October, announcing the government's intention to issue an emergency order to protect habitat critical to the species' survival. The emergency order is, of course, exactly what the court had ordered the government to do and we are still waiting. I asked when we could expect the government to issue that order. After flipping through her binder and looking to the departmental officials who had accompanied her, the minister replied, "Sometime shortly."
When asked why there was no funding allocated to this, she could not answer, and could not even clarify whether the order will protect sufficient critical habitat free from oil and gas and other industrial development to actually allow the species to recover. Essentially, the "emergency" order will be issued sometime, somehow, and might protect critical habitat.
Next up was a question on the Arctic Council, which Canada, and the Minister, now chair. One would think that as a Northerner, where climate change impacts are occurring at an alarming pace, the Minister would be a strong advocate. Not Minister Aglukkaq. She informed the committee that Canada's priorities had been put forward to the Arctic Council, and had been accepted. Climate change, however, is not one of them.
I next asked about the oil and gas regulations. Readers will likely remember these -- first promised by Minister Jim Prentice before the Copenhagen Climate change conference in 2009, then promised by his successor John Baird. Minister Kent promised them a couple of times as well most recently stating that they would almost certainly be announced by the end of this year. Well, Minister Aglukkaq kicked that can way down the road, saying only that "it is premature for me to say when they will be ready," and refusing to even speculate on how the Conservative government plans to make up the enormous shortfall her department has forecast in meeting their own greenhouse gas reduction target.
It was difficult to make any sense of her somewhat baffling assertion that, "We'll continue to focus in areas that make up our portion of the greenhouse gas (GHG) emissions in Canada, but at the same time moving in areas that protect our areas as well, the national conservation plan and once that's ready to go forward we will go forward."
And, after a few more lobbed questions from Conservative members, the Minister responded to NDP questions around the commitment Canada made in Copenhagen to support a green climate fund, astronomical growth of Canada's environmental liabilities, and grassland protection with evasion. She made the peculiar suggestion that the committee talk to the Ministers of Natural Resources and Agriculture, as she could not answer the questions.
So, to sum up, after spending an hour with the only person whose job requires them to be qualified to enlighten Canadians on the Conservative government's plans and priorities for the environment, we're still in the dark. We don't know when we'll see an emergency order to protect sage grouse, or whether it will even protect its habitat from oil and gas, we don't know when we'll see the elusive oil and gas regulations or how we'll meet our GHG target, climate change in the Arctic is not a priority for the Conservatives and we don't know if they'll provide climate finance. And we'll have to ask two other Ministers for answers to questions that the Minister of the Environment should know.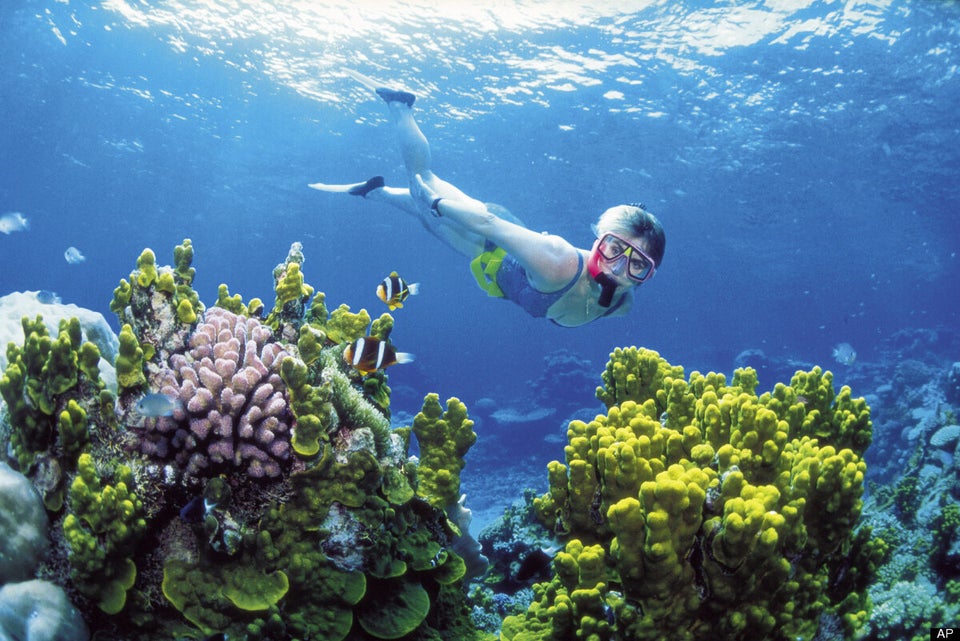 What Climate Change Just Might Ruin