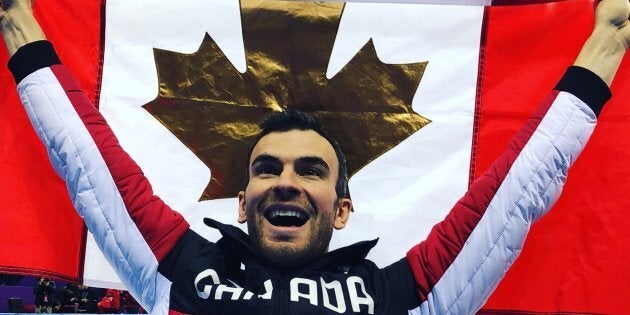 As 2018 draws to a close, we're looking at some of the biggest stories that shaped our world and consumed our interest for the last 12 months.

Happy holidays to you and yours, and looking forward to more great stories in 2019.
Ahead of the 2014 Sochi Winter Olympics, Canadian figure skater Eric Radford was still debating if he should publicly come out.
He was worried his athleticism and performance would be overshadowed by the revelation, he told Outsports in December of that year. He didn't want it to distract him from his first Winter Games.
Radford opted to come out in that interview, months after the Sochi Olympics.
A lot has changed since then.
On Monday, after an impressive performance at the figure skating team event at the 2018 Pyeongchang Games, the Ontario athlete and composer became the first openly gay man to win a gold medal at a Winter Olympics.
"I literally feel like I might explode with pride," Radford said on Twitter after the win, which he scored with pairs partner Meagan Duhamel. (Watch their performance via CBC.)
Radford also celebrated the achievement with American skater Adam Rippon, his country's first openly gay Winter Olympian, who won bronze.
In an ESPN feature, Radford wrote that his decision to come out was not an easy one. He kept second-guessing the move. He was worried it would affect his sponsorships, his career.
His outlook changed after he put himself in the position of a kid "afraid to follow their own dream," without a public role model to look up to.
"I realized that by speaking out, I could make a difference. No other gay figure skater had come out at the height of his career. I realized that the only way to normalize it was to speak out," Radford wrote for the magazine.
Now 33, Radford is engaged to Spanish ice dancer Luis Fenero. He looks forward to continuing his composing work and start coaching once his days of competition are behind him.
"I hope I entertain people with my skating, inspire them with my music, and support them and maybe help them with my story," he wrote.
Popular in the Community