One part-time Santa Claus has everyone in tears, including himself, after he recounted a recent visit.
Eric Schmitt-Matzen, who lives in Tennessee, received a call from a local hospital several weeks ago to visit a very sick boy who wanted to see Santa, he told WBIR 10News.
"He was more concerned about missing Christmas, than dying," Schmitt-Matzen said.
When he arrived at the hospital 15 minutes later, the boy's family was there to greet him. The mom handed him a toy to give to the boy.
He told the Knoxville News Sentinel that he then warned everyone that they couldn't come into the boy's room with him if they were going to cry. They all watched from a window instead.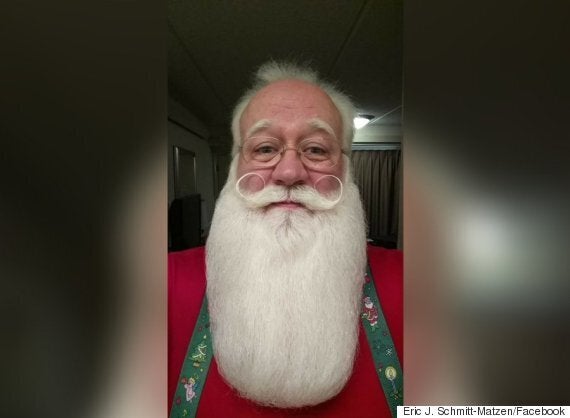 The five-year-old in the bed looked incredibly weak, he told the News-Sentinel. He tried to cheer him up.
"I sat down on his bed and asked, 'Say, what's this I hear about you're gonna miss Christmas? There's no way you can miss Christmas! Why, you're my Number One elf!"
The boy seemed surprised. After he opened his present, he asked Santa a question.
Schmitt-Matzen told him he'd be welcomed at the North Pole, because he was Santa's number one elf.
"He was more concerned about missing Christmas, than dying."
The boy then sat up to give Saint Nick a hug and asked him, "Santa, can you help me?"
He then died in Schmitt-Matzen's arms.
"When I felt the life go from him, I looked up, tears running down my face, and looked over at the window and that's when mom started screaming," the 60-year-old said.
The impersonator told BBC News that he has paid four death bed visits as Father Christmas.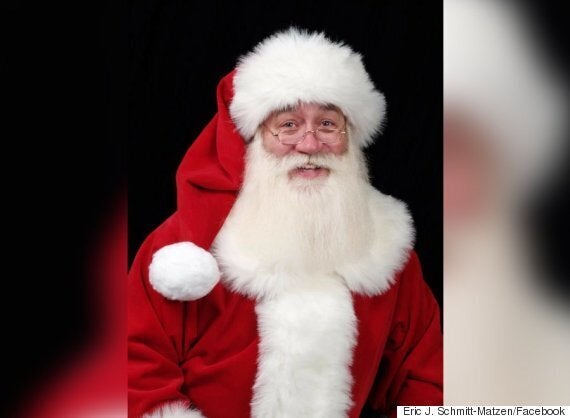 This particular one tempted him to put the Santa suit back on the shelf, but he managed to do it one more time.
"I spent four years in the Army with the 75th Rangers, and I've seen my share of (stuff)," he told the News Sentinel.
"But I ran by the nurses' station bawling my head off. I know nurses and doctors see things like that every day, but I don't know how they can take it.'"
His story has spread far and wide since he first shared it. We say it proves that Santa does exist.
UPDATE: Dec. 14: The Knoxville News Sentinel, where the story first appeared, now says it can't stand by the story because it can't verify Schmitt-Matzen's account.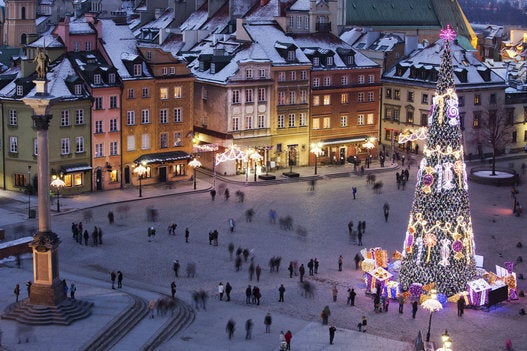 Beautiful Christmas Trees Around The World