Sex educator Ericka Hart is no stranger to the spotlight.
Attending the protest in Philadelphia, the 30-year-old took to the stage — with her warrior scars once again confidently in full display — to argue the importance of inclusivity in feminism moving forward. And made no qualms about calling out those who have long overlooked the trials of marginalized cis and trans women of colour.
"Not everyone who identifies as a woman has a pussy, nor does your identity as a woman have anything to do with pussy," Hart said.
Many women attending the marches wore pink "pussy hats" in solidarity against President Trump's 2005 remarks on grabbing women "by the pussy." However, Hart doesn't necessarily view the accessory as progressive.
"Who is this for?" she asked, referring to the march itself. "Black cis and trans women, femmes and non-binary individuals have been under attack against gross misogynoir, violence, and body terrorism. We see it everyday, even at this march."
"If you want to talk about pussy, then you must start with the black pussy."
"The trauma of the pussy did not begin with Trump, it began when such a high premium was put on the power of the white one ... If this march was for all women it would look a lot different and would have happened well before the day after the inauguration."
Hart also spoke on the lack of conversations around indigenous and disabled women, as well as sex workers.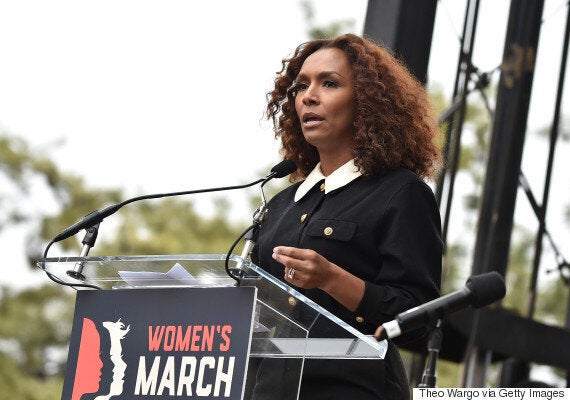 "Our approach to freedom need not be identical, but it must be intersectional and inclusive," she said. "It must extend beyond ourselves. I know with surpassing certainty that my liberation is directly linked to the liberation of the undocumented trans Latina yearning for refuge. The disabled student seeking unequivocal access. The sex worker fighting to make her living safely."
Several Twitter users also agreed, taking to the social media platform over the weekend to call out white feminism and push for more inclusivity in the future.
In Canada, Black Lives Matter Vancouver, who protests against systemic racialized and gender-based violence, released a statement Friday saying they were excluded from their local Women's March — proving that lack of inclusion in the march was a problem globally.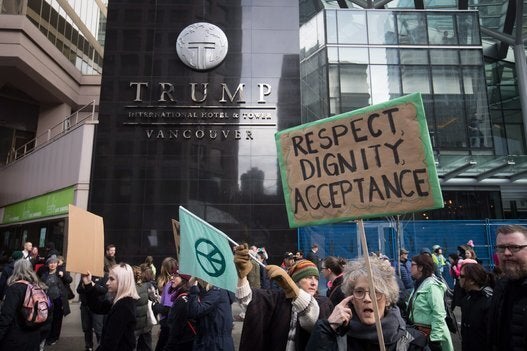 Women's March In Canada, January 2017
Popular in the Community